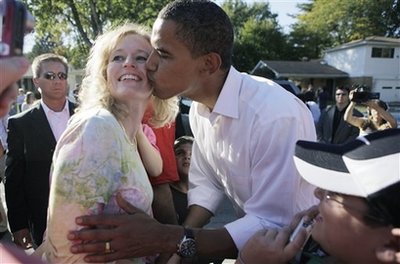 This is the photo that Matt Drudge chose to illustrate a headline from a Reuters news story titled "Obama goes door-to-door to drum up votes in Ohio" that he linked to on the Drudge Report as of 7.45am EDT - Tuesday October 14, 2008.
But this photo does NOT appear anywhere in the linked story. It is only on the Drudge Report front page.
However - the reason WHY Drudge selected and used this particular image IS there. In colorful Black and White...