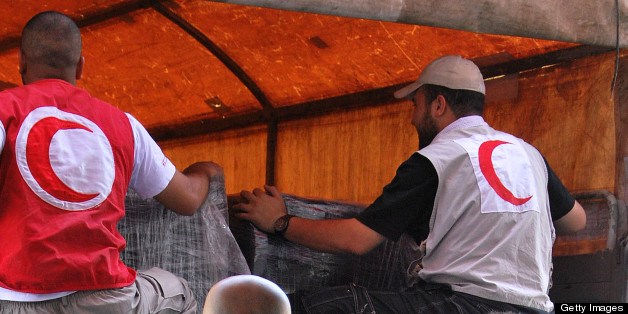 BEIRUT -- Um Abdou was determined that her family would not go hungry. She knew things would be difficult when they left their home in shell-battered Aleppo. But she reckoned a bit of planning would see them through the early weeks as refugees.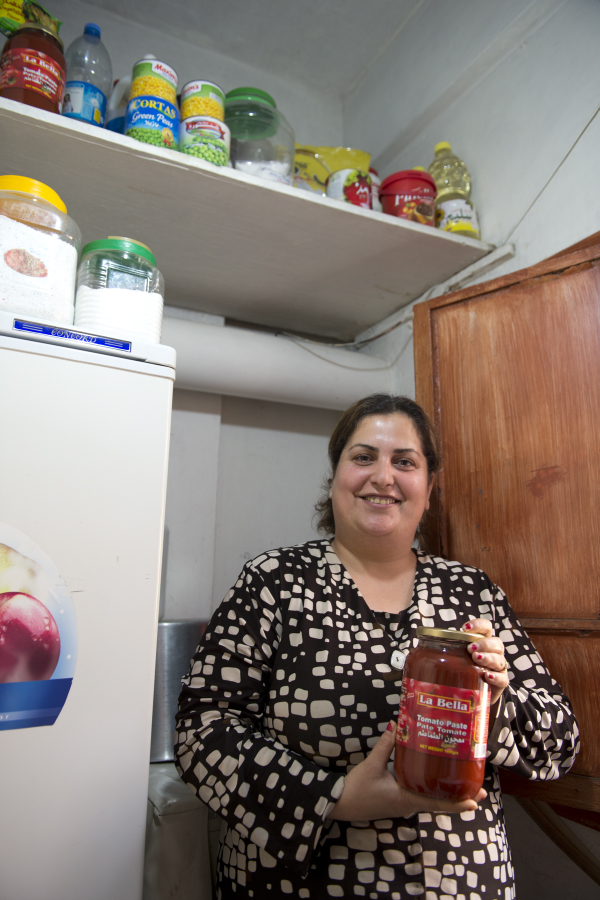 So she packed three suitcases full of bulgar wheat, rice, lentils and tomato paste. And when the family boarded the bus to Lebanon last November, the three suitcases went with them, taking precedence over almost all other possessions.
"The only other thing I brought with me were a few clothes and my jewelry," said the 39-year-old housewife. It wasn't sentimental value that prompted Um Abdou to bring her necklaces and rings. It was because she knew they could be sold easily.
Six months later, sitting in her small apartment in Beirut with her five children looking on, Um Abdou told me about her family's first few months as refugees. After my conversations with other refugees, parts of her story were very familiar -- husband unable to find work, money and supplies running out, a desperate longing to be home again and for the war to be over.
"It got to a point when we had no money, we had sold practically all my jewelry, and the children just couldn't eat boiled bulgar any more," she said. "They're not fussy eaters, but they were going crazy."
Food vouchers
Help came in the form of food vouchers distributed to Syrian refugees by WFP as part of an operation funded by ECHO, the UK, Sweden, Saudi Arabia, Canada, and the USA.
The first time Um received vouchers she didn't believe she would get any more, so she spent most of them on more rice and lentils. The second time she added canned fish, vegetables and a bit of cheese to liven things up.
Now she has come to understand that the vouchers are not a one-off occurrence and next time she plans to buy eggs, humus and maybe even a little meat. "Up until now we haven't been in a position to even think about meat or chicken."
Food vouchers are the main channel for WFP's food assistance operation in Lebanon. At the moment some 300,000 refugees are receiving them monthly. Vouchers are worth about 20 euros and enable refugees to buy a wide range of food items in local shops.
"Refugees like getting vouchers because it means they get to decide what food their families eat," says Laure Chadraoui, WFP spokesperson in Lebanon. "They appreciate having that level of independence".
The shop-owners involved in the programme are happy to take part, realizing that the voucher system is creating more business for them and helping to boost the local economy.
"I have taken on several new staff to deal with the rush of customers that come every time food vouchers are distributed," said Ahmed Koubeitri, a shopkeeper in the northern town of Tripoli, where many refugees are now living. "The programme is good for our neighbourhood."
In fact, during the current cycle, vouchers will be injecting over 6 million euros into the Lebanese economy. This goes some way to helping Lebanon's strained infrastructure deal with the number of refugees now in the country.
Lebanon's population is creeping towards 5 million, compared to 4 million before the war in Syria, and the refugees are spread all across the country. Like Um Abdou, most are living in small apartments in poor districts of the cities.
Buying the basics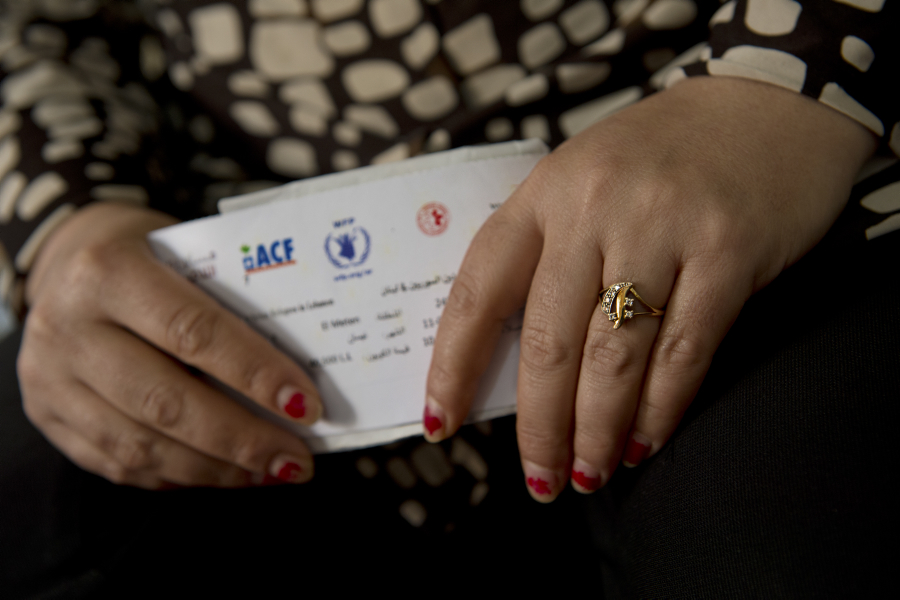 Um admits her new home is a far cry from the large, airy apartment they had in Aleppo. But she is not complaining. It was hard enough to find this one and there are many refugees living in worse conditions.
I asked her whether they can eat all the same foods they used to eat in Syria. She says they can buy most of the basics, and having access to fresh food like eggs, milk and vegetables is a big improvement. But they are still eating more simply.
The family's favourite dish is Shish Baraq, which they haven't had for about 9 months. It's a traditional Lebanese stew of yogurt and tiny meat dumplings. You need a kilo of meat to make it for the whole family, Um says. This is not something she even wants to consider for the time being.
She says her seven-year-old son Ibrahim was especially pleased with the change of diet produced by the food vouchers. "He loves cheese, especially a certain French type we used to get in Aleppo. He was very happy when we were able to buy some cheese spread. It really made his day."
Reflecting on her current situation, Um says there's a lot she worries about, including her children's education. They're not in school now because it would cost money to send them. Hinting at the low-level tensions that the number of Syrian refugees has created, she says she's sorry the family haven't made more friends among their Lebanese neighbours.
But all in all, Um feels they have been lucky to escape a worse fate. She shows me the one piece of jewelry she still possesses six months after fleeing Syria. It's a slender gold ring that she wears on her third finger. She says it's worth about $90 but she won't sell it yet.
"That's to pay for our return journey to Aleppo."