The current approach to global issues needs improvement. "End Pollution," "Stop violence against women," "Fight against AIDS." The ways we approach innovation in the global realm is negative, backward facing, and exclusive.
By addressing the world as a place full of problems, created by "bad people," we make the great mistake of labeling incorrectly and therefore misdirecting our efforts. We exclude the "creators" of the "problems" from being part of the solution and are therefore exclusive and limited in our search for solutions.
My hope is to bring people together around -- not global issues -- but global solutions. To create empowering, inclusive dialogue around what the world is doing RIGHT, and what we, as people, aspire towards -- allowing a voice for all those who are interested in being a part of the solution.
The Common Thread Dialogues would be appreciative, mediated, forward-looking and inclusive dialogues and action plans created on a global-scale, rooted in our common threads. The basis for the dialogues will be a year of international travel and research collected through a series of interviews as well as the completion of a traveling Common Thread Journal, sponsored by Appreciating People.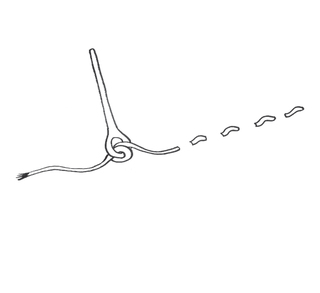 Why is this research necessary? It's needed to find our common threads; those things that tie us together as people; the things we all value, cherish and aspire towards.The Common Thread Project interviews and traveling journal aspire to identify what it means for all of us to live well, first, and then to take an alternative approach to achieving these aims as a global community.
It starts with a year of travel -- not just for me, but for a very special blank journal. It travels from hand to hand; mailbox to mailbox; person to person. Whoever's hands it is in is an artist.
The first blank page becomes the journal holder's canvas. It is theirs to draw on, write in, paint in, paste to, or do whatever creatively moves them to express what "wellness" means to them.
They will make it their craft. Put it down on paper. Show us wellness.
Then, once the masterpiece is complete, they pass the journal on. Hand to hand. Person to person. Until every page is full. Contributors will be asked to snap a photo (if they can) and upload it to Twitter or Instagram using hashtag #commonthreadproject, so we can follow along with the journal's journey online.
After a year, I hope to see a world-wide compilation of aspirations, happiness, and will towards something better -- right there in the journal, truly showcasing what our common threads are.
The next steps are something I am very excited for and look forward to sharing with you. But, for now, I'm keen to see what we can discover about ourselves as humanity through this small, but meaningful exercise.
For more on the project and to follow the traveling journal, follow @CommonThreadP on Twitter.
If you have any comments, suggestions, or would like to be a contributor to the journal, please post a comment below. All insights and contributions are welcome.