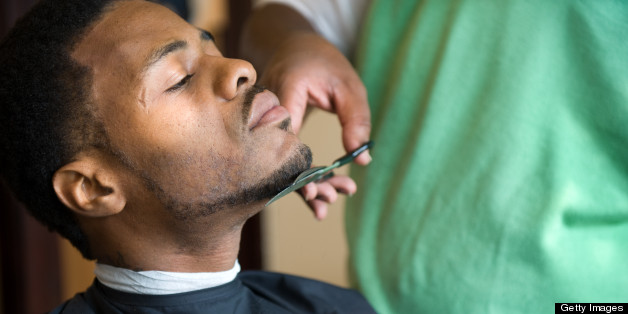 If you are a frequent traveller, like me, take notice of the people you see. Some may say, "all I see are just everyday people," but for an image consultant specializing in male grooming like myself, I would say otherwise.
The late Vidal Sassoon spoke truth when he once said that his inspiration derived from "the various things that I've seen on my way to work." In fact, the shapes of buildings were the greatest inspiration to his masterful works. From trendsetting models to actress Mia Farrow's pixie cut for Roman Polanski's big movie Rosemary's Baby, Vidal changed the world.
Envision the techniques of a skillful hair artist bonded with open-minded individuals who dare to wear such styles and this defines the times. There has been a reinvention of the traditional haircut and styling with a new approach to detail. One could wear a hairstyle to work and then to happy hour with a whole new look aided by a little water and or hair product.
Are we living in a Hip Grooming Society? A society in which grooming is a priority making the so-called geek seem as if he is the New Cool?
Men of today are not set on role-playing in the big business world. Today's man pays homage to the classic appeal while still embodying the essence of hipsters of our present day. This is seen in Washington, D.C., one of the most cultural cities in America. In the nation's capital, business professionals would seemingly be expected to look and act in a certain way. Well, some may say that day has come and gone like old politics. Business professionals today may now be dressed in Boss jeans or Faconnable khakis, Burberry shirts and Ralph Lauren Black Label blazers -- and you can't forget Ferragamo loafers with the belt to match. The new Ivy Leaguer are popping their collective collars on Wall Street, freeing up young politicians to have more relaxed, fitted dispositions.
Instead of that old tie, now it's the bow tie seen frequently among our peers. The haircuts worn today are more stylish than ever before. Some get fades, mohawks and pompadours, edgier styles with more flare. Men are even enhancing their haircuts with coloring to hair lightening. More men at an earlier age are embracing their grey hair too. Instead of washing the grey away, they tone the color down to stay.
The return of the part indented in the haircut can be seen from Tokyo to the UK.
The bold new trend are those guys who let their hair go. No, I'm not talking about growing their hair but shaving it all off without any conviction. Blame it on not enough good barbers, right? Kojak would be proud but the popular award goes to M.J. Michael Jordan had everyone wanting to be like him, or at least buy into his image. "Is it the shoes?" Ask Spike Lee but Mike made being bald attractive and his shoe game wasn't bad either.
The most distinguished style in male grooming today is the bearded gentlemen. Whether it's because of religious beliefs or just a part of a crafted image, the impression is felt on a global scale. Men are not only growing beards, they are coloring and trimming them in the spirit of high fashion. The longer the beard grows in some countries, the more you are respected. In Philadelphia, street beards have been the cultural staple. One man from a local barbershop said, "Everybody looks like Abraham Lincoln in Philly!"
The beard is known to be healthy too! It can protect you from different elements like sun rays and skin cancers. It's said that it can reduce allergies and even slow down aging of the skin. Keep in mind that the beards possibility to help you, it can also be bad for you like ingrown hairs if not washed and groomed regularly.
Are we living in a Hip Grooming Society? Look at the new generation of the free world and make your own observation. Maybe Silicon Valley knows what the future brings, possibly the next grooming guru? Ask yourself the next time you sit and get groomed and remember to look at the people around you.