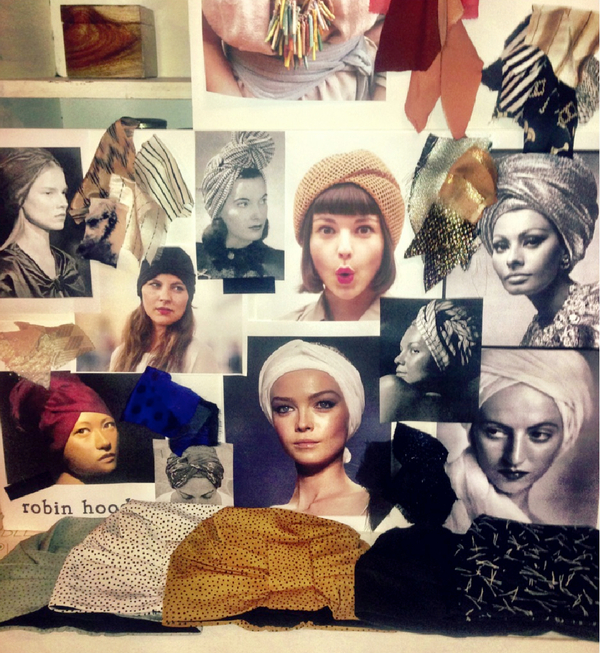 Turbans are one of summer's hottest accessories and can add a bit of glamour to any outfit. Celebrity style mavens Kourtney Kardashian, Chloe Sevigny, Eva Mendes and Rihanna have all been spotted rocking the trend. At GLAM4GOOD we love fashion that not only looks great, but empowers self-esteem and makes a difference! When we heard about Robin Hoods, we had to share the inspiring story behind this stylish line of headwraps and how the designer turned the devastating loss of her mother into the inspiration to launch a brand.
The idea to create Robin Hoods came to Tracey Van Voorhis after her mother, Gail, was diagnosed with terminal brain cancer and Tracey could not find any fashionable turbans or head wraps for her mom to wear.
As a single mom, Gail Robin Van Voorhis raised her 4 beautiful daughters in Atlanta, Georgia. With her daughters now grown and out of the house, Gail was at a point in her life where she could finally start focusing on herself again when she was suddenly diagnosed with stage 4, terminal brain cancer. Gail was given less than a year to live. Tracey was at her mother's side as her tumors were removed and Gail embarked on intensive chemotherapy and radiation treatments which left her badly scarred and suffering from hair loss.
After searching online for simple, stylish head covers for her mom, Tracey realized that what she was looking for might not exist. The styles she found were not feminine or pretty and only made her mom look and feel worse. Gail had lost her hair, was fighting every day for her life, and Tracey could not bare to subject her mom to wearing an ugly headscarf that called attention to the fact she was sick on top of everything else.
"After trying tirelessly to find my mom some head covers to mask her scars and hair loss, I was beyond disappointed at the lack of fashionable, well-made and comfortable head covers. Inspired by my mom, I decided to design a line of stylish head covers, turbans and modified head scarves, and Robin Hoods was born." - Tracey Van Voorhis
Robin Hoods was founded on Tracey's belief that no woman should be deprived of her self-confidence, dignity, and beauty as a result of 'hair hardship'. Sadly, Tracey launched Robin Hoods just 2 weeks after Gail lost her battle with cancer.
Although Robin Hoods is a stylish accessory brand, it was founded on the principle of providing for women in need. Tracey has partnered with the Chris Elliott Fund to provide product and financial donations in hopes that other women don't have to go through what her mom did.
"Chris Elliott Fund and Robin Hoods share a strong partnership with one common goal: bringing the highest quality support and offering brain cancer patients the HOPE and message that they are not alone and that we are working hard on their behalf with the support resources we offer. Our partnership with Robin Hoods is vital to the success of our mission. And we will continue to build on this partnership for many years to come." Van Cheng, Patient Services Support Program Manager, Chris Elliott Fund
Tracey is proud to have created an accessory that fashionable women all over the world can enjoy while at the same time, honoring the memory of her very special mom. GLAM4GOOD is proud of her too!
In the album below, learn more about Robin Hoods, Tracey's inspiring story, the Chris Elliot Fund and how you can rock a turban too!
PHOTO GALLERY
Head Wrap With Heart