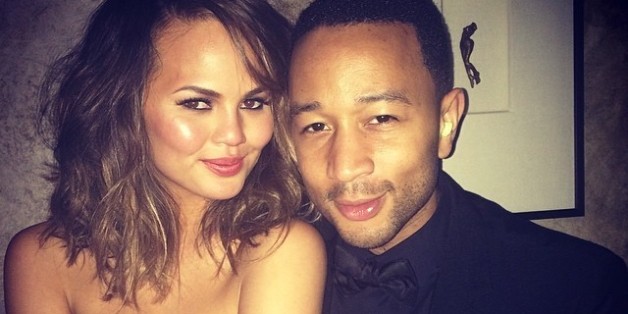 From designers to musicians, supermodels to Hollywood's hottest stars, GLAM4GOOD asks the world's most influential pop culture icons to share their thoughts on the true meaning of beauty and style.
Chrissy Teigen is so GLAM4GOOD! We love how she posts pictures of herself making ugly faces on Instagram and that she's always smiling and poking fun of herself in the best possible way. Teigen projects happiness and is never too cool for school. She's not just a supermodel, she's a role model. GLAM4GOOD talked to Teigen and got her awesome take on some of the changes she would like to see in the fashion business and her definition of style.
GLAM4GOOD: How can fashion empower?
CHRISSY TEIGEN: Fashion can empower girls by giving them the confidence to be strong women. Looking your best can translate into feeling your best. I'm sure many people can relate to that awesome feeling of walking out the front door in the morning with that extra boost of confidence simply because you have on your favorite outfit!
GLAM4GOOD: If you had to tell a room of 100 high school girls the definition of true beauty, what would you say?
CHRISSY TEIGEN: True beauty, to me, has nothing to do with outer appearance. We have plenty of words to describe that already. True beauty comes with confidence and comfortableness in one's skin. True beauty is also about what you can do to make others feel great. Lifting people up. Nothing is more beautiful than a girl so confident that she uses her power to help others feel confident as well.
GLAM4GOOD: If you could give young women one piece of fashion advice, what would it be?
CHRISSY TEIGEN: Simple never goes out of style. Less is always more, unless we're talking about fabric ... Never just be sexy -- be sexy and chic.
GLAM4GOOD: What change would you like to see happen in the fashion industry that would positively affect and empower women?
CHRISSY TEIGEN: There is always a lot of talk about weight, and of course I would love to see women of all shapes and sizes in all types of campaign work. When will we get to a point where a curvier girl in a high-fashion magazine isn't a major news story?
GLAM4GOOD: What is the name of the organization and mission of the philanthropic cause closest to your heart, and why does this organization mean so much to you?
CHRISSY TEIGEN: My heart is involved in an organization called Somaly Mam, which gives victims and survivors of sex slavery a voice and empowers them to live wonderful new lives. The sex trade is modern-day slavery that is uncomfortable for people to acknowledge and talk about -- but until we do, it won't stop. It is happening all over the world as we speak. Somaly is an amazing woman and survivor herself and reminds me of my own mother in so many ways.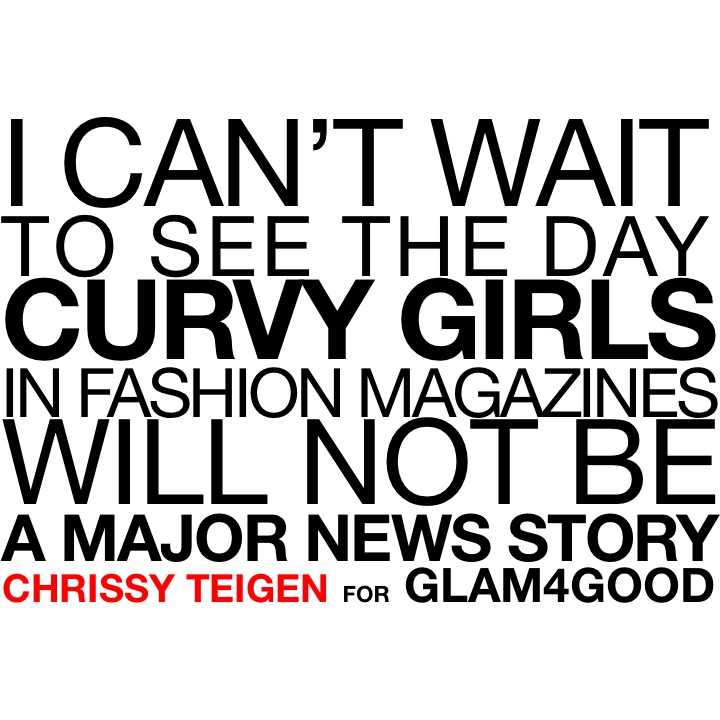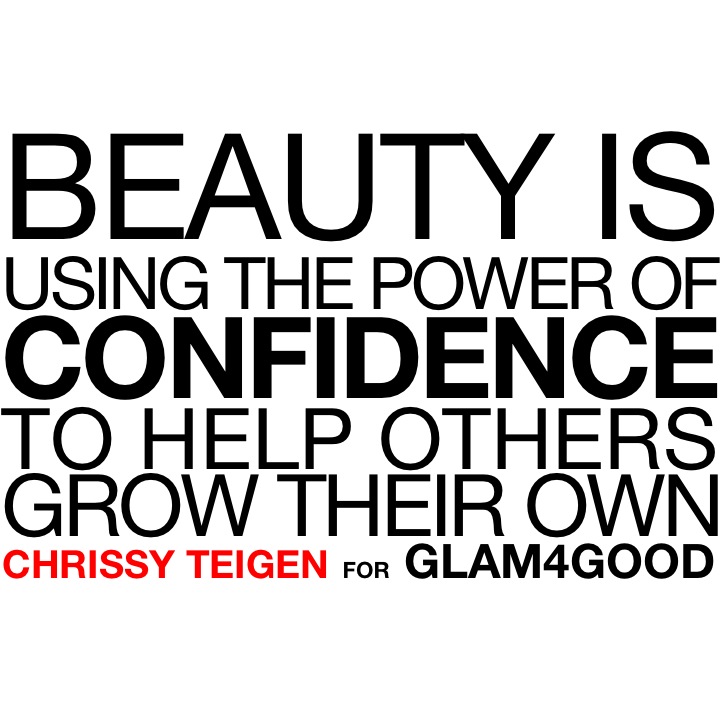 Check out Chrissy Teigen on Instagram, and in the album below, find more inspiring quotes from our GLAM4GOOD Pinspiration Series. Read, like and share the cool jewels of wisdom from some of the world's most influential fashion designers and pop culture icons: Rita Ora, Carolina Herrera, Tommy Hilfiger, Donna Karan, John Varvatos and Jason Wu.
PHOTO GALLERY
GLAM4GOOD Pinspiration