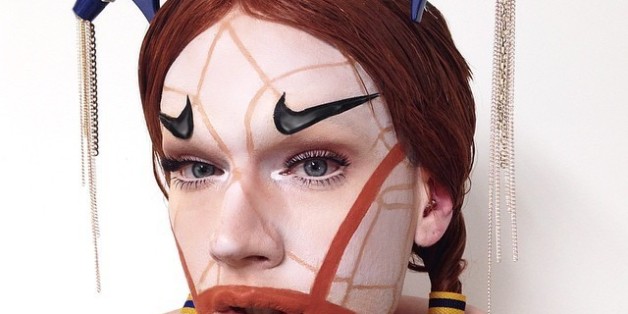 We guarantee you've never seen a beauty expert quite like this before!
At GLAM4GOOD we're all for beauty tips and tricks, but most of the "beauty experts" we see on YouTube or Instagram are very young, very beautiful and, well, very boring. It's hard to feel good about yourself when you're getting beauty advice from a gorgeous girl half your age with perfect everything. But then we discovered Lyle Reimer and fell in love with his astonishing yet cheeky, over-the-top beauty and fashion inspired posts that push boundaries, cultivate creativity and keep us laughing all the way to the MAC counter!
Reimer encourages women to "celebrate their face, their features and their essence" and tells GLAM4GOOD he thinks women should step outside of their comfort zone with makeup. "If it feels right, regardless of age, skin tone, size ... do it!" he says. Reimer uses his face as a canvas and the skills he's gained from 15 years in the makeup industry, most for MAC Cosmetics, to transform what would be normal Instagram selfies into what he calls "art installations." The Vancouver-based selfie sensationalist has just over 100 posts, yet 19,000 followers and counting.
It's not only the makeup that leaves his followers awestruck, but the props, accessories, headpieces and witty captions he incorporates as well. Every look Reimer creates takes at least three hours to perfect. His quirky, funny and beautiful photos are inspired by life around him, although they always link back to fashion. Reimer, whose motto is "live your life with pride in who you are, and keep searching until you find it," says the responses he's gotten from his photos have brought him to tears. He believes "people are responding to a guy who clearly lives outside of the box and sends a message of self love, creativity and being truly authentic to yourself."
PHOTO GALLERY
You've Never Seen A Beauty Expert Like This Before