Earlier this month, the president outlined his proposal to help combat the rising costs of higher education. In his speech at the University at Buffalo, during the College Affordability bus tour, he delivered these words:
At a time when a higher education has never been more important or more expensive, too many students are facing a choice that they should never have to make: Either they say no to college... or go to college, and run the risk they won't be able to pay off so much debt.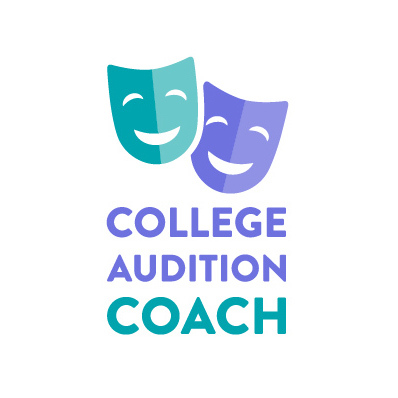 The realization that college is unaffordable can come at the 11th hour for many families. As incoming freshmen register for classes and begin to see the real costs of attending college, they get sticker shock. Students add in housing costs, books, meals and living expenses and when they see the grand total, some of them simply drop out. This can be disheartening for admission staff and faculty as well.
"It's heartbreaking for the kids," confides the department head of musical theatre at Pace University in New York City. She lost more than a handful of freshmen this year due to financial hardships, "parents can't just send their teens off and figure it out later. It's the child who suffers."
One freshman scholarship student from Texas who was forced to refuse all six of his college theatre offers and opted instead for two years at local junior college told me, "I was too caught up in the idea of living in a big city and not focused enough on the debt it would cause. I think I was well-informed about college costs, but I was young and too hopeful."
When I asked what guidance his parents gave him, his response was all too familiar, "My family told me to go ahead and audition and apply for schools, and we would figure out the money later." He continued, "My brother got a full ride for football, so my parents thought the same could happen to me. Only problem was most theatre departments don't have the same funding as athletic programs"
One college admission director gives this advice to families,
Parents should be looking at college's financial aid calculators (required by law on all college websites) during the application process. This is a great tool that I don't think parents/guardians take advantage of. Additionally, parents should know their personal credit score and how this will eventually affect the ability to take out the Parent PLUS loan.
However, some parents may have difficulty navigating the complex system of U.S. university applications and financial aid because they are unfamiliar with the process, or there may be a language barrier. In many cases, the student applicant may be the first member of the family to attend college. There may not be someone available to guide and inform them.
"The families may not know how to reach out for help", says Rider University musical theatre faculty member, Robin Lewis. His department at Rider University's in New Jersey, lost a few incoming freshmen last year.
It can be as late as a week before school starts that we learn a student is in trouble. Our admissions office tries to work with families and offer additional aid opportunities. It's always a nail biter. Students often have to take on a part time job, or two part time jobs during school, to make ends meet.
Another performing arts student dropped out from a university in the Northeast, and remembers her devastation.
When I returned to school freshman year after winter break at home in Florida, I was informed that I owed $11,000 or I would have to leave the school. I spoke to financial aid, and I was told I would not be able to take any more loans out and that there was nothing they could do to help me.
When I asked about her parent's support, she replied, "My parents and I were so concerned with trying to cover the first year, I don't think it was ever thought out how they were going to pay for the next three years."
Most of the performing arts college applicants I advise come from middle class families. They earn too much money to qualify for federal aid, and don't earn enough to pay what they consider to be unaffordable tuitions. Although most do receive some form of merit aid for academics and talent, in some cases, it isn't enough. Lewis concurs, "Sometimes the gap is just too wide."
It is time to make college more affordable, and the process more transparent. Have a long range plan and don't count on "magical money."
The President's proposal offers hope for families. The White House released this bullet point view of the President's proposal on college affordability.
Paying for Performance
• Tie financial aid to college performance, starting with publishing new college ratings before the 2015 school year.
• Challenge states to fund public colleges based on performance.
• Hold students and colleges receiving student aid responsible for making progress toward a degree.
Promoting Innovation and Competition
• Challenge colleges to offer students a greater range of affordable, high-quality options than they do today.
• Give consumers clear, transparent information on college performance to help them make the decisions that work best for them.
• Encourage innovation by stripping away unnecessary regulations.
Ensuring that Student Debt Remains Affordable
• Help ensure borrowers can afford their federal student loan debt by allowing all borrowers to cap their payments at 10 percent of their monthly income.
• Reach out to struggling borrowers to ensure that they are aware of the flexible options available to help them to repay their debt.
To learn more about the President's proposal, click here.