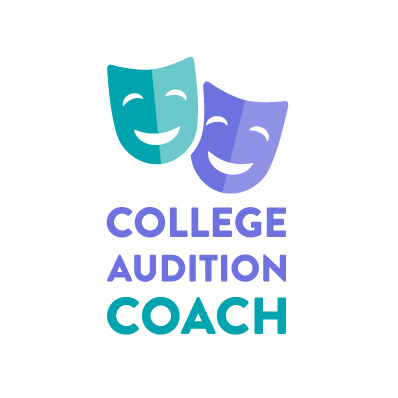 Hundreds of college performing arts audition-based programs began their recruitment tour last month. This is the time of year when the department representatives conduct regional auditions in various cities throughout the country. Many also attend consortium style general auditions and state thespians festivals where they might see 200-400 aspiring thespians over a few days or weekend. And over the entire recruitment season, some of the more popular college departments may watch 800-1500 auditionees.
Why do the college reps put themselves through this grueling process each year? They are trying to find diamonds in the rough, looking for those exceptional individuals to make up their elite incoming freshman class for the fall of 2015. Acceptance into the most prestigious programs is highly selective and offers of acceptance may be made to less than five percent of all those performers who audition. College representatives who have been holding auditions for their programs for many years have discerning, albeit subjective tastes and many may differ in their needs.
Since the reps, by now, have already auditioned hundreds of prospectives, I thought it would be a good time to ask about the level of talent as compared to previous years. It seems they all agree that this year is continuing the trend of more highly skilled talent, more highly prepared talent and an increased number of applicants.
Here are my responses from a handful of the most selective college performing arts programs:
Victoria Bussert, Director of Music Theatre, Baldwin-Wallace Conservatory of Music:
The talent has been especially strong this year; students are being very proactive in their preparation. We are seeing many more students who work with audition coaches -- a coach gives a student real confidence to do their best in that undeniably stressful, college audition.
Paul Christman, Director of Musical Theatre, University Of Oklahoma:
"Nationally, the level of musical theatre high school seniors we've seen this fall remains strong."
Mark Madama, Musical Theatre, University of Michigan
"The level of talent remains fairly constant, but the skill level continues to increase, with good training starting at a younger and younger age."
Grant Kretchik, Director of Acting, Pace University:
"Every year I am more impressed with the ability of the pre-college actor, and 2014 has proven wonderful again. Students seem to be smarter and more self-aware."
Laura Lane, Director of Acting, Texas State University:
"2014 proved to be an exciting year for versatility in talent."
Barbara Mackenzie-Wood, Drama/Music Theatre, Carnegie Mellon University:
"The numbers of students auditioning in Acting and in Music Theatre continue to increase each year. We just added two more audition days."
Aubrey Berg, Chair of Musical Theatre, Cincinnati Conservatory Of Music:
I have noticed an up-tick in the way that auditions are prepared. Applicants are selecting better material. There are fewer embarrassing moments in the audition room and a clear sense that these students desire to follow a career in the performing arts
By all accounts there is an increase in gifted applicants to performing arts college programs, and an increase in the level of preparedness. This speaks well for the students themselves, and the families who support them in pursuing their dreams of a career in the performing arts. Good work!