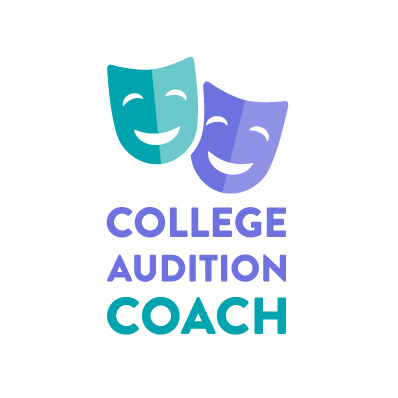 For those of you who have been in the throws of the college audition process, things are finally beginning to wind down. You may now be twiddling your thumbs, having completed the whirlwind of applications, travel and a series of high stakes auditions. A few years back, one of my students looked at me after her final college audition and tearily confessed, "I have worked so hard, and now it's all over!" Kind of an empty "What do I do now?" feeling.
You are, no doubt, anxious to know your results as you reflect on the audition experience and wait for a thick letter to arrive in your mailbox. Psychologist and performing arts advisor, Bill Crawford, offers this reminder, "It isn't about just being chosen. It's about finding a place where you can be yourself and learn, and grow, and thrive for the next four years."
If all this leaves you feeling uncertain about your future, you may be in need of some "actor nourishment" right about now. So I have compiled a short list of reading material I hope you find useful, practical and even affirming.
How To Choose A Monologue For Any Audition
Karen Kohlhaas, director, teacher, monologue expert and co-founder of the Atlantic Theatre Company, has a just released a second edition of her excellent guidebook. This book is a must-have for every actor because it covers preparing monologue material for every conceivable audition situation.
Acting The Song
Always a great read for musical theatre geeks, the book is co-authored by Tracy Moore, who has recently joined the musical theatre faculty at The Hartt School at the University of Hartford. I recommend this book each year to students because of the excellent comprehensive detailed instruction she provides.
Acting In Musical Theatre
Also for the musical theatre students is Joe Deer's course book. Joe is the long time director of the Wright State University program. With 432 pages, it is a comprehensive textbook that combines acting, singing and dancing as it applies to musical theatre performance, and is endorsed by Broadway professionals.
All Stressed Up And Nowhere To Go
If you are feeling the stress of auditions (and who doesn't?), whether it applies to the college process or any competitive situation, you need to curl up with this one. Bill Crawford, PhD, and psychologist, shares how to get past anxious thought to become clear, confident and creative.
#Soblessed
Sometimes, what we all need is a good laugh, and the Annoying Actor Friend's Guide To Werking In Show Business is full of fun, sarcasm and humor. It is an irreverent analysis of life in the theatre of today, while at the same time, offering practical how-to guidance on launching a career in show business.