Hugh Hefner and Jean-Jacques Pauvert have more in common than just their birthdays. They challenged and helped change the censorship and pornography laws in America and France.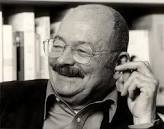 Pauvert, who published the Marquis de Sade's Juliette when he was in his twenties, was born in Paris, France on April 8, 1926. One day later, Hefner, who founded Playboy Magazine, was born on April 9 in Chicago, Illinois.
Both men, while in their twenties, were threatened with jail, had their books and magazines seized, were scorned by religious leaders, condemned by government officials and burdened with heavy fines.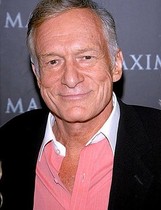 Still they fought to protect our freedom of speech. They paid lawyers, fought repressive legislation, public scorn, threats of hell, fire, damnation and opportunistic political officials. Unlike the Marquis de Sade, neither came from families of great wealth or titles.
In the early fifties, Hefner borrowed money from his mother and friends to start Playboy Magazine. Pauvert published the Marquis de Sade in his parent's garage.
Knowing that they were venturing into dangerous territory, they hedged their bets. Hefner, fearful thatPlayboy wouldn't have a second issue, didn't put a publishing date on the first cover which featured Marilyn Monroe. Pauvert printed a small limited edition. However, both men openly printed their names on their new publications knowing the censors would pursue them.
This was especially dangerous for Pauvert, who noted in his French memoir, La Traversée du livre, that earlier "in September 1946, the moral action cartel, had filed a demand for the judicial investigation of the publication of Henry Miller's Tropic of Cancer and Tropic of Capricorn. Hair-raising censorship laws in France soon followed." Pauvert's memoir is being translated and will be published in English in early 2015.
Pauvert had another problem. France was in a post-war recession. Sade and most other books were not selling well. Hefner was more fortunate. Playboy was a great success.
Pauvert, who had started his publishing career with a small book by Jean-Paul Sartre, followed with works by Andre Gide and Malraux. Hefner, who wanted Playboy to be more than just a nude, girlie magazine, included interviews with Malcolm X , John Lennon, Yoko Ono and Martin Luther King, Jr. He published fiction by Ray Bradbury, John Updike, Margaret Atwood and others.
From the beginning they wanted their publications to defend the rights of artists, freedom of the mind, freedom of the press and the right to publish sexually explicit content. Hefner's Playboy Foundation gives an annual Freedom of Expression Award at the Sundance Film Festival.
These two publishers are still thriving. Hefner, who has recently married, continues to live and work at the Playboy Mansion West near Beverly Hills. He is grooming his youngest son, Cooper, to be his successor to the Playboy Enterprises.
Pauvert, who lives in the south of France, has just completed a new French edition of Sade Vivant. This thousand-page book, which analyses the life and writings of the Marquis de Sade, has new documents and materials which have never been published.
As Hefner and Pauvert continue to build their legacies, the publishing world has undergone a revolution. Their businesses that started with pen, paper, typewriters and carbon copies have leaped to 3-D printing and the digital age.
Happy birthday and bon anniversaire to Hugh Hefner and Jean-Jacques Pauvert.