Looking at dozens of financial metrics, it's clear that privately held U.S. companies have a lot going for them right now.
Almost every major metric is positive, according a financial statement analysis by Sageworks, a financial information company. "The liquidity ratios are good, the profitability ratios are good," said Sageworks Chairman Brian Hamilton. "Companies are not over-levered."
But one metric is concerning -- and it's a big metric.
"The one piece of data that's concerning is that companies are not growing as quickly," Hamilton said. "Last year, sales growth averaged about 9 percent across all private companies; now it's less than 4 percent, which is a dramatic decrease."
And despite the widespread coverage of tepid sales trends recently at retailers large (Costco, Victoria's Secret parent L brands) and small, it's not just storefronts and e-commerce retailers seeing lower sales growth than in 2012. Looking at privately held companies in two-digit NAICS codes, the rate of sales growth is slowing for manufacturers and companies in the wholesale trade and construction industries as well.

"Looking at the data in context is important," Hamilton said. "We are in the fourth year of an expansionary period. Things have gone well, but private companies have been very overhead-reluctant even before their sales growth slowed, which is concerning for hiring." Over 99 percent of U.S. businesses are privately held, and these companies create approximately 65 percent of new jobs.
Hamilton noted that it's really important to watch revenue trends at these companies, because most of the other financial ratios -- and indeed, the overall performance of a business -- are really derivatives of revenue growth, Hamilton noted. "Revenue will drive gross profits, which drives gross margins, which drives profit, which drives cash flow," he said.
Through its cooperative data model, Sageworks collects financial statements for private companies from accounting firms, banks and credit unions, and aggregates the data at an approximate rate of 1,000 statements a day. Hamilton noted that some of the numbers could change somewhat as more financial statements for this year come in, but the trend remains noteworthy.
"I'm definitely a little bit concerned about that," he said.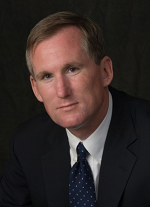 Sageworks, a financial information company, collects and analyzes data on the performance of privately held companies and provides accounting and audit solutions.