IPCC: Global Warming Will Create a More Violent, Sicker, Poorer Future says the reputable Intergovernmental Panel on Climate Change in a new study, reports Seth Borenstein of the Associated Press at the US News & World Report. While acknowledging sweeping impacts already occurring across the planet, the report also predicts increasing extinctions and loss of food productivity. All of the predicted harms already exist due to human overexploitation of the planet, but climate change will worsen them significantly. The message is ever more urgent: we've got to act soon and dramatically to prevent catastrophic changes.
Credit Tom Toles/Washington Post
Business Transformations Are Key to Sustainable Growth argues Peter Graf at Forbes. For example, a business like auto sales (which involve resource consumption) can be transformed into auto services (resource re-use), such as short-term auto rentals. Such transformations, however, will require the imagination and willingness of CEOs to redefine value, as well as people recognizing and acting to meet new demands.
Zipcar exemplifies a relatively new car service: renting a car by the hour for short term use by people who need them rarely. Via zipcar.mediaroom.com.
Low Carbon Economy Transition Too Slow To Meet Global Climate Targets says a new analysis, reports Jonathan Grant at the UK Guardian. At the current rate, the world will have blown its carbon budget by 2034, exceeding the amount of fossil fuels it can burn to reasonably avoid more than a 4 degree F rise in global temperatures, considered by many experts to be the limit needed to prevent far more catastrophic future climate change. Take-home message: we need to start in earnest now, if we hope to not blow that budget then, folks!
Rate Of Carbon Emissions Slowed Slightly in 2012 says a new report, writes Jeremy Hance at Mongabay. Although carbon emissions continue to grow, the rate slowed as economic growth continued, offering a glimmer of hope. The slowdown resulted mostly from the continuing switch from coal to natural gas as fuel, and less so, to strides in energy efficiency and renewable energy use. Still, emissions continue to increase. 350.org's Bill McKibben notes "good news, but nowhere near good enough." Sadly, he's spot on.

Cumulative carbon emissions to date and projected to 2030. Credit www.pbl.nl via OO Climate Progress.
Pacific Poaching? Ocean Warming 15 Times Faster Than in Past 10,000 Years says a new study, reports Jason Samenow at the Washington Post. Research indicates Pacific mid-depths started cooling slowly roughly 7,000 years ago til about 400 years ago. Then waters started to gradually warm until the last 60 years, when temperatures spiked 15 times faster. That's instantaneous, by geologic time scales. Some scientists note this might explain the pause in air temperatures: global warming heat is going into the oceans instead of the air - for now....

The mimic octopus, a fascinating Pacific animal that mimics other sea creatures, (shown here with creatures it mimics) is just one of many sea creatures that stand (swim, crawl) to be harmed by quickly warming , acidifying oceans. Credit M. Norman, R. Steetle, via Conservationreport at wordpress.com.
Green Climate Fund Can Power Poor Nations says a new report, reports Paul Brown at Climate Central. The World Future Council report proposes using the fund to create a vast program of financing solar, wind and other renewable electricity technologies for developing countries, providing guaranteed market prices for renewable power in those countries to spur investment. The fund is set up to "provide support to developing countries to limit or reduce greenhouse gas emissions" as well as to help them to adapt to global warming. It can't happen soon enough...
Farming, health and education are some of the sectors, besides renewable clean energy, that could benefit from the plan.
Credit: U.S. Department of Agriculture, Wikimedia Commons via Climate News Network.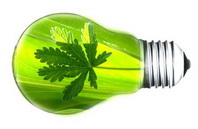 ☼☼☼ On the Bright Side ☼☼☼
___________
(>(>(> PEOPLE SPEAK OUT <)<)<)
OO Coalition of 13 EU Ministers Urges Action on Climate Policies

OO Ban Ki-Moon Calls On World Leaders To Unite At 2014 Climate Summit

OO UK: Businesses Call to Protect UK Efficiency Scheme

No Climate Change? Really? Credit Tim J Keegan via RTCC.org
OO Major Insurer Mocks Climate Deniers Over 'Global Cooling'

OO Fired for Reporting Honest Negative Pipeline Feedback , Man Sues TransCanada

OO UK Universities Urged to Pull Cash from Fossil Fuel Giants
OO Walmart & Tesco Accused Of Backing 'Unsustainable' Palm Oil Trade

<)<)<)
OO Vermont Trade Group Calls For Big Build-Out of Renewable Energy

OO Los Angeles County Leaders Oppose Plan to Drill for Oil in Whittier Hills

OO Anti-Fracking Groups Protest New York Liquid Natural Gas Plan

Credit Veronica Henri/Toronto Sun
OO Protest Seeks to Stob Enbridges Line 9. Credit Veronica Henri/Toronto Sun

OO Enbridge Rests Its Line 9 Case Amid Staunch Opposition

OO Australia: Leading Economists Reject Prime Minister's Pro-Fossil Fuel Policies
OO Al Gore Issues 4-Point Investment Plan For A Carbon-Free World

<)<)<)
OO As EPA Lingers on Coal Ash, Michigan Group Raises Alarm


OO Opponents Rally As Enbridge Applies to Run Pipeline Across N Minnesota

OO Town Asks Duke Energy to Cut Its Coal Reliance

OO Netherlands Town Becomes First In Europe To Vow Fossil Fuel Divestment

OO Australia: Scientists Demand Apology From Climate Denier Leader For 'Slur'

OO Judge: EPA Needs To Hurry Up On Toxic Coal Ash

<)<)<)
OO Iowa Climate Crusader State Senator Tours, Urges More Grassroot Action on Climate Change
OO North Dakota Lawmakers Want To Make All Oil Spills Public

OO Climate Activists Outspending Big Coal In Crucial Washington State Election

Voters in 2014 Senate swing states overwhelmingly favor EPA emissions regulations, trust EPA over Congress to make them, and are less likely to vote for candidate who oppose them. Data from League of Conservation Voters poll, October 2013.
OO POLL: Swing State Voters Support EPA Reining In Carbon From Power Plants

OO Keystone XL Protesters That Interrupted Obama During His Boston Health Care Speech

OO Britain's Prime Minister May Speak to Russia's Putin Directly over Arctic 30 Arrests

☼☼☼ BRIGHT IDEAS ☼☼☼
OO A Wireless Electric Bus That Charges Instantly At Every Stop

OO Vancouver Firm Looks At Sewers For Sustainable Energy

OO Forest People 'Can Gather Carbon Data' as effectively as scientists with far fewer resources.

☼☼☼
OO California: How Rooftop Solar And Big Utilities Can Co-Exist - utilities can bill solar customers a small monthly fee, and customers can sell unlimated solar power to the utility.

OO Farmers Answer Heat, Drought With Sorghum, The 'Camel Of Crops'

OO New 'Flexible' Power Plants Sway To Keep Up With Renewables



*****Ready to Invest Your Bucks in Solar? Check out Mosaic opportunities here!
OO Manhole Covers Recharging Electric Cars

OO Fuel-cell Revolution in Toyota's New Electric Car

OO Vast Geothermal Energy Sources 'Slumbering' Below Cities

Solar panels let light into a train station as they collect energy. Credit: Issolsa
OO New 'Transparent' Solar Panels Could Turn Cities Into Power Stations

OO Bringing Smaller-Scale Commercial Solar to Market through tax incentives.

☼☼☼
OO How Would You Like To Plug Your iPhone Directly Into A Solar Panel?

OO Sustainable Ski Industry Zooms Forward with Green Plans

OO How New Regulatory Models Could Help Utilities Thrive & Survive

OO Preserving carbon-capturing forests also preserves wildlife, like this baby olinguito, a newly discovered mammal in the cloud forests of Columbia. SaveSpecies is working to help preserve its habitat. Credit Juan Rendon via www.mongabay.com
*
OO Rainforest Trust Launches Push To Protect 6M Acres Of Amazon Rainforest

OO Lockheed Signs Deal To Design Largest Ocean Thermal Electric Plant

OO Say Hello To The First-Ever All-Electric School Bus

☼☼☼
OO US Says It Won't Back New International Coal Power

OO Climate Change Pact Signed By California, Oregon, Washington And British Columbia

OO Senate Proposal Says Quarter of Utility Energy Should Be Renewable

☼☼☼
OO Mass.: Boston Proposes Requiring Buildings Developers Create Climate Protection Plans

OO Montana, Feds to Seek Damages from Exxon Mobil Spill

OO North Dakota Democrats Want Required Spill Reporting

☼☼☼ SUNNY TIMES ☼☼☼
OO Transforming Rooftop Solar From Invisible Threat to Predictable Resource


OO SunPower Expanding Cell Capacity, Posts Another Profitable Quarter

OO Solar Rebound Beating Dot-Com Recovery as Demand Surges

☼☼☼
OO Hawaiian Utility Proposes to Build State's Largest Solar Plant

OO Solar Switch Forces Utilities to Shift Priorities

OO Wal-Mart Now Draws More Solar Power Than 38 U.S. States

Credit Wal-mart
OO Minnesota's Day in the Sun for Determining the Value of Solar

OO Determining a 'Value of Solar' Tariff - a price for solar power that reflects its actual market and social value.

OO Arizona Commissioner Probes Utility's Secret Funding of Anti-Solar Campaign

☼☼☼
OO India's Solar Capacity Passes 2GW Milestone

OO French Energy Groups Create Paris Solar R&D Hub

OO Israel to Build the 5th Largest Solar Power Station on the Planet

For more news on clean energy, click here.
*
*
OO Smart Thermostat Market Will Grow Tenfold by 2020


OO Oregon And Washington Governors Agree To New Controls On Carbon Emissions

OO Great Lakes, Mid Atlantic Areas: 30% Renewables Would Cut Costs, Emissions

☼☼☼
OO Property Assessment for Clean Energy (PACE) Program on a Roll: $43M and counting.

OO Study: Electric Cars Disrupt Grid Less Than Expected


OO Some Voting on Fracking Nov 5 in Colorado, Ohio

☼☼☼
OO Should You Be Afraid Of Your Smart Meter? - Nah - evidence for health hazards is nonexistent.

☼☼☼ BRIGHT SIDE WORLDWIDE ☼☼☼
OO Energy Investors Worried About Value of Fossil Fuels in Climate Changing World

OO Water Scarcity Could Favor Green Power Over Thirsty Dirty Power

☼☼☼
OO Brazil: Wind Is Blowing In A New Era Of Renewable Energy

OO Ethiopia Opens Africa's Largest Wind Farm

Ethiopia's new source of energy: wind. Credit: Kumerra Gemechu/Reuters
OO China: Shanghai To Forbid Coal Burning; China To Monitor Smog's Effects

OO China To Monitor Link Between Smog And Health

OO Greenpeace: Asia Pulp & Paper Progresses on zero deforestation commitment

☼☼☼
OO Carbon Curbs Haven't Spurred Production Exodus EU study shows.

OO Romanian Farmers Choose Subsistence Over Shale Gas

OO In Almost Every European Country, Bikes Are Outselling New Cars

Bicycles are popular in Copenhagen. Via wikimedia commons
OO Poland Could Halve Demand For Coal By 2030 study says.

OO Germany Hits 59% Renewable Peak, Grid Does Not Explode - but what about NEXT time it increases???? :o)

OO Netherlands Now Sells Sea Rise Barrier Technology to World

☼☼☼
The flag flies, May 21, 2013.
At Moore, OK, the day after a huge tornado demolished it.
Credit Major Jon Quinlan/defenseimagery.mil
*
*
***** US Climate Change News *****
_____________
*
*
<><><><> HURRICANE SANDY LEGACY <><><><>
OO In Sandy's Wake, Flood Zones and Insurance Rates Re-Examined

OO Fox Business Marks Sandy Anniversary With Climate Denial

OO Sandy's Link To Climate Change ' Has Strengthened' says research expert.

<><><><>
OO The Lesson of Hurricane Sandy: Pay Now, Not Later


OO How We're Failing to Prepare for the Next Sandy

OO Five Ways The Sandy Recovery Is Far From Over


Hurricane Sandy satellite image via NASA
OO In Response to Superstorm Sandy, New York Will Create a Gas Reserve


OO Is Rebuilding Storm-Struck Coastlines Worth the Cost?


<><><><>
OO Ex NOAA Chief: Climate Change Here, Quit Dithering

OO Major Coastal Cities Face Billions In Flood Losses

OO Forest Service: 'It's Just Nuts' As Wildfires Drain Budget Again

Imagine choking to death on dust... via wikimedia commons
OO Lethal Dust Storms More Likely As Climate Change Dries Southwest
OO Extreme Storm Delays Halloween In Some US Cities, Causes Flooding

OO Reckoning Comes To Western US Coal Country - decades of government subsidy have cost taxpayers,

<><><><>
OO Paying Farmers To Watch Their Crops Shrivel And Die - the federal crop insurance program pays out less to farmers as yearly crop failures increase; as climate change intensifies, it's only getting worse.
OO Ongoing Midwest Renewable Growth Hinges on Federal Policy

OO Obama Administration Takes Action on Climate 'Resilience' - how does one become resilient to rising seas, floods, and dust storms?

How does one develop resilience to floods in your neighborhood? Via Climate Central
OO White House To Focus on Adaptation While Trying to Cut Greenhouse Gases
OO Obama Will Use Executive Powers To Conserve Lands, Carbon-Capturing Forests - if Congress doesn't act - oh wait, I think that last part is a given...

OO Climate Change Risks Hiding in Investment Portfolios - says Al Gore.

<><><><>
OO Vampire Appliances Suck Your Energy and Cash
OO Flexible Solar Cells Could Release Toxic Metals After Disposal

OO Blacklisted Canadian Artist Takes Enviro Show To US

Credit Paul K. Anderson via Daily Climate
OO Climate Change and Native Americans: An Entire Issue of Climate Change Journal
OO GOP Divided On Climate Change

<><><><> FOSSIL FEUDS <><><><>
OO Coal Country Congressmen Push For Draft Bill Limiting US EPA Rules

OO Federal Proposal to Cut Coal Power-Plant Carbon Emissions Draws Heat

<><><><>
OO Federal Hydraulic Fracturing Rules on Uncertain Timetable

OO North Dakota Oil Spill Spotlights Obama Delay on Pipeline Safety Rules

For more, click here.
*
*
OO GOP to Use 'War On Coal' Line in 2014 Races - a good time to let them know why you won't vote for them.

OO Coal Backers Hold Major Rally Opposing EPA Regulations - worried about THEIR business? What about the millions of other US businesses harmed by coal-fueled climate change?

OO The War on the 'War on Coal'

<><><><>
OO Research: Fracking Uses, Loses More Water than Previously Thought

OO Fracking Puts Major Strain on Water Use Throughout US

A new study predicts a speedy bust for fracking. Credit: Texas Sustainable Energy Research Institute, University of Texas-San Antonio
OO Fracking Boom Leading to Fracking Bust by 2020 say scientists in new study.

OO How the Carbon Bubble Will Burst - don't get caught holding worthless fossil fuel stocks...

<><><><> STATESIDE <><><><>
OO Alaska Roasts During October, Reigniting Wildfire

OO Arizona: In Heated Solar Battle, Top Regulators Tied To ALEC - you know, those nice people who want to rewrite US laws that favor businesses over people?

OO California Fracking Study May Take 18 Months Governor Brown says.

As California dries, so do its reservoirs. Credit Mary Ellen Harte
OO California Reservoirs Drop Below Half Capacity

OO California: Draft Water Action Plan Short on Action

OO Michigan: Climate Change Is Killing Wolves Of Isle Royale

<><><><>
OO Texas: Floods Kill Two, Force Evacuations

OO Texas: Koch Pipeline Spills 400 Barrels Of Crude Oil In Texas

<><><><> KEYSTONE KLUNKERS <><><><>
OO Looking for Way Around Keystone, Canadian Oil Buiilds Rails

OO TransCanada Won't Quit Keystone Even if White House Rejects It says CEO Russ Girling. Of course not -- they're already building transport rails.


OO Final Keystone Review Assesses Potential of Oil-By-Rail


An oil rail accident recently destroyed a town in Quebec. Credit Paul Chiasson/the Canadian Press
OO Canada Lags behind U.S. on Openness of Pipeline Safety Data

OO Canadian Gov't Emissions Report Undermines Keystone Pipeline Pitch

OO Canadian Pipeline Hazardous Incident Rate Doubled in Past Decade

☼☼☼Acting Like You Care: The XL Keystone pipeline will make possible far more climate change, but President Obama might okay it anyway. Credo, 350.org and others are asking people to stand up and be counted as nonviolent resisters or help in other ways. I did. If you ever wanted to do something big for your future, now's your chance - here.

OO Town in Northwest Territories Leads Canada in Reported Pipeline Incidents

<><><><>
Via the University of East Anglia Climate Change webpage
*
*
<<<< Climate Change Round the World >>>>
______________
*
*
Ten Global Warming Indicators. Credit NOAA
<><><><>
OO Climate Change Damage To Poor Countries Goes Far Beyond Money

OO Climate Change Threatens Ability Of Global Populations To Escape Poverty

OO Calamitous Climate Change Is Now Worldwide

<><><><>
OO Forest Breakthrough Is Key To 2015 Global Climate Deal - reducing emissions from deforestation through the action of national parliaments can help break the deadlock.
OO Emerging Economies Nearing Half Of Global Warming Emissions

OO Is The World's Fossil Fuel 'Addiction' An Illusion?

Pakistanis were flown out of flooded areas in 2010 brought on by extreme monsoons. via Wikimedia Commons
OO Should International Law Recognize Climate Change Refugees?

OO Fracking Poses Minimal Health Risk if Operations Are Well-Run, Says Study - unfortunately, fracking history so far indicates that is almost never the case.
<><><><>
OO Renewable Energy Needs Huge Mineral Supply

OO Renewable Energy Revolution Will Require Better Management Of Metals

OO Bolivia, Madagascar, China See Jump In Forest Loss

Orangutans, our evolutionary cousins, are being destroyed by deforestation in Indonesia. Credit Rhett Butler, www.mongabay.com
OO Mining Road Plan Threatens Forest Restoration Project in Indonesia

OO 50,000 km of Roads Built Across Brazilian Amazon in 3 years

OO Australia: One Third Of Its Media Coverage Rejects Climate Science study finds.

An Australian bushfire. Credit 80trading24 at Wikimedia Commons.
OO Australia: Sydney Smokey Again As Many Wildfires Burn

OO Bangladesh Rated World's Most Vulnerable Country To Climate Change

OO Bangladesh's Newest Coal Plant Will Threaten World's Largest Mangrove Forest - an important and fragile coastal storm barrier.

<><><><>
OO China's Anti-Pollution Drive Risks Running Out Of Gas

OO China's Clean-Air Drive Likely To Take A Long Time

OO Pollution Halves Visitors to Beijing

Smog over Beijing's Forbidden City. Credit Brian Jeffrey Beggerly via Wikimedia Commons.
OO Hurricane-Force Storm Slams Into Britain, Western Europe


OO Storm Death Toll Rises As Wind, Rain Batters Northern Europe

OO Extreme Storm Spreads Death, Flooding And Destruction Throughout Europe

Credit Kay Korner Via Wikimedia Commons
OO Britain Cuts Environment Staff Even As Extreme Weather Continues
OO UK Six Big Energy Companies Try Blaming Carbon Rules For Price Hikes

OO Climate Change Threatens 3 Trillion of UK Pensions' Assets

<><><><>

OO Activists Feel Powerful Wrath as Russia Guards Its Arctic Claims

OO Fisheries Chief Says Some EU Cod Stocks Facing Collapse - both human overfishing and now climate change, through rising temperatures and acidification, threaten oceanic fish.

OO Poland, Wedded To Coal, Spurns Europe On Clean Energy Targets

<><><><>
(((((((( Seeking the Science ))))))))
__________
*
*
OO Arctic Ice Loss Shifts Jet Stream, Driving Deluge in Europe, Drought in Mediterranean

OO Greenland Sea Warmed 10 Times Faster Than Global Ocean

OO Solar Activity Decreasing, Could Worsen Extreme Weather

X-ray of the Sun. Credit NASA Goddard Laboratory via Wikimedia Commons
OO New Method Could Provide Heat Wave Early Warnings

OO Spread Of Stink Bugs Alarms Growers, Scientists - a new alien pest takes off in numbers, as the Northwest continues to warm.

OO What Happens When The World Dries Out - dryland soils will become even drier, and likely alter their chemistry.

<><><><>
@@@ Climate Change in the Media @@@
__________
Via Climate Nexus
OO @@ WEEKLY CLIMATE CHANGE VIDEO SERIES!! @@ Entitled "In Case You Missed It" via the good folks at Climate Nexus on Vimeo - select headlines delivered in less than 90 seconds with good graphics. Cool watching -- spread the word!!
!!!! Want to Save Energy & Help the Planet? Check out these helpful EPA Climate Change youtubers here! !!!!
@@ At Last, a Green Radio Show to counter the Lush Bimbaugh wasteland. Check out On the Green Front with Betsy Rosenberg at Progressive Radio Network to keep updated on climate change, and other green topics.
@@ Video: America's Dangerous Pipelines - the title says it all; compelling ....
To help you understand just what science does and does NOT do, check this out!

Every day is Earth Day, folks, as I was reminded by this pickleweed I photographed recently. Making the U.S. a global clean energy leader will ensure a heck of a lot more jobs, and a clean, safe future. If you'd like to join the increasing numbers of people who want to TELL Congress that they will vote for clean energy candidates you can do so here. It's our way of letting Congress know there's a strong clean energy voting bloc out there. For more detailed summaries of the above and other climate change items, audio podcasts and texts are freely available.