I'm glancing through the morning news today and I see the venerable Eunice Kennedy Shriver has passed away.
She was not considered a style icon, but she had a classic style that was more than skin deep. When I think of Eunice, I think of a sporty classic look, and preppy style.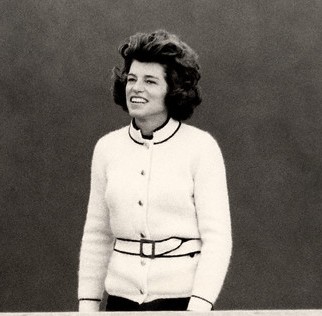 Pictured: Eunice Kennedy Shriver in a fashionable tennis look.
I'll always remember at one of Governor Schwarzenegger's victory celebrations, how she stepped onto the stage toting her Hermes Kelly bag at the Century City Plaza hotel. She looked like she was holding on to that bag for dear life, and I loved that. If I owned a Kelly bag, even if I was a millionaire, I would hold it the exact same way. Her big heart matched her big pocketbook.

Farewell sweet Eunice. You showed us beauty that was far more than skin deep. And you helped some kids with special needs that otherwise would've been left behind.
My little nephew, who suffers from Autism, plays on a special children's baseball team in the summer. I don't think that would have been possible without you leading the way with your Special Olympics.
You could have just rested on your fortune and posed in beautiful clothes as did other heiresses of your generation. But instead you made a contribution.
Thank you.
(Pictured: Eunice in a classic, pleated coat dress at the Special Olympics)