All great authors know that a killer first line is almost more important than the first few pages, and authors put in hours of work just to get the right sentence on paper.
In homage to the torture session of finding the best hook, I'm posting some of my favorites. This is the "recently published Young Adult Literature" edition, so don't panic if you don't see A Wrinkle In Time or A Tale of Two Cities listed. This is just YA (maybe a little MG), just from the past few years (maybe a little longer).
Here they are in no particular order, with a few pretty covers thrown in... And feel free to add your own favorites in the comments!
"I stare down at my shoes, watching as a fine layer of ash settles on the worn leather. This is where the bed I shared with my sister, Prim, stood."
Mockingjay by Suzanne Collins

"I've been locked up for 264 days." Shatter Me by Tahereh Mafi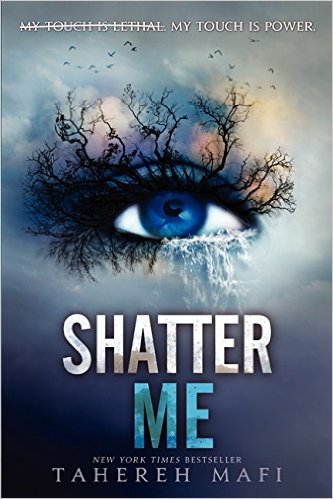 "First the colors.
Then the humans.
That's usually how I see things.
Or at least, how I try."
The Book Thief by Markus Zusak
"A thief is a lot like a wizard. I have quick hands. And I can make things disappear. But then I stole the magician's locus magicalicus and almost disappeared myself forever."
The Magic Thief by Sarah Prineas

"Prague, early May. The sky weighed gray over fairy-tale rooftops, and all the world was watching."
Days of Blood and Starlight by Laini Taylor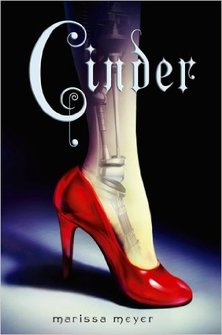 "The screw through Cinder's ankle had rusted, the engraved cross marks worn to a mangled circle."
Cinder by Marissa Meyer
"Congratulations. The fact that you're reading this means you've taken one giant step closer to your next birthday."
Maximum Ride, The Angel Experiment by James Patterson
"Ironically, since the attacks, the sunsets have been glorious."
Angelfall by Susan Ee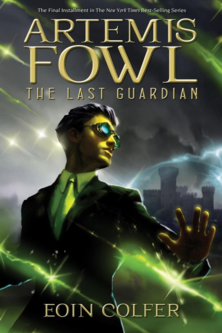 "How does one describe Artemis Fowl? Various psychiatrists have tried and failed."
Artemis Fowl by Eoin Colfer
"The assassins dropped into the palace grounds at midnight, four fleet shadows dark against the wall. The fall was high, the ground was hard; they made no more sound on impact than the pattering of rain."
Ptolemy's Gate by Jonathan Stroud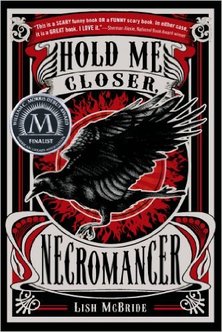 "I stood in front of today's schedule still holding my skateboard, still drenched from the ride over, and still desperately wishing I hadn't dropped out of college."
Hold Me Closer, Necromancer by Lish McBride

"Turner Buckminster had lived in Phippsburg, Maine, for fifteen minutes shy of six hours."
Lizzie Bright and the Buckminster Boy by Gary D. Schmidt

"Once, in a house on Egypt street, there lived a rabbit who was made almost entirely of china."
The Miraculous Journey of Edward Tulane by Kate Di Camillo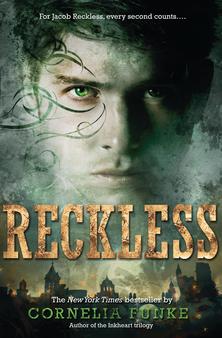 "The night breathed through the apartment like a dark animal."
Reckless by Cornelia Funke
"Not for the first time, an argument had broken out over breakfast at number four, Privet Drive."
Harry Potter and The Chamber of Secrets
by JK Rowling
"Prayer candles flicker in my bedroom. The Scriptura Sancta lies discarded, pages crumpled, on my bed. Bruises mark my knees from kneeling on the hard tile, and the Godstone in my navel throbs. I have been praying― no, begging― that King Alejandro de Vega, my future husband, will be ugly, old, and fat."
The Girl of Fire and Thorns by Rae Carson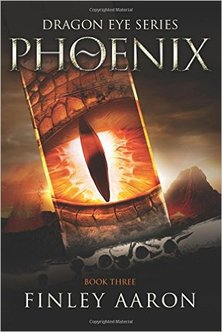 "I've always been competitive. Maybe it's because I'm a dragon, and that's how we are, at least the males of our species."
Phoenix by Finley Aaron
"Jacob Fielding stood in a small room and stared at a body."
Thirteen Days to Midnight by Patrick Carman

"Joost had two problems: the moon and his mustache."
Six of Crows by Leigh Bardugo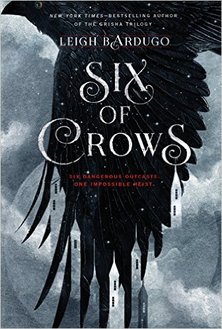 "It was as black in the closet as old blood."
The Sweetness at the Bottom of the Pie by Alan Bradley

"I've confessed to everything and I'd like to be hanged. Now, if you please."
Chime by Franny Billingsley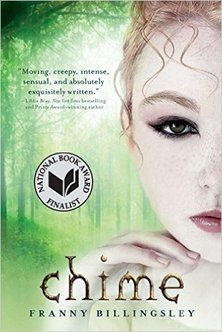 "The man sitting across from me at the café was thinking about murdering his wife."
The Mind Readers by Lori Brighton
"I've watched through his eyes, I've listened through his ears, and I tell you he's the one. Or at least as close as we're going to get."
Ender's Game by Orson Scott Card

"You stop fearing the Devil when you're holding his hand."
Between The Devil and The Deep Blue Sea by April Genevieve Tucholke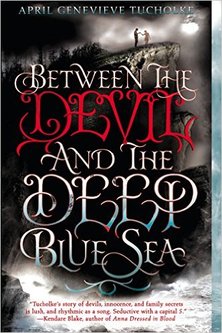 "The world is a clock winding down."
The Infinite Sea by Rick Yancey

"There's a hint of wind coming over the top of the stone walls and through the barbed-wire sky on the day Alexander Stowe was to be Purged."
The Unwanteds by Lisa McMann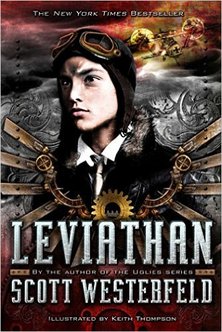 "The Austrian horses glinted in the moonlight, their riders standing tall in the saddle, swords raised."
Leviathan by Scott Westerfeld
"Despite her casting him down to this place, despite the fresh bruises on his skin and the blood under his nails, Roiben still loved Lady Silarial."
Ironside by Holly Black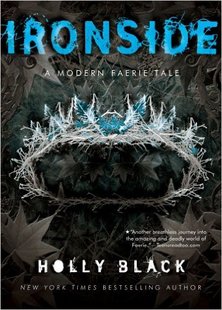 "Someone was looking at me, a disturbing sensation if you're dead."
A Certain Slant of Light by Laura Whitcomb

"In the land of Ingary, where such things as seven-league boots and cloaks of invisibility really exist, it is quite a misfortune to be born the eldest of three. Everyone knows you are the one who will fail first, and worst, if the three of you set out to seek your fortunes."
Howl's moving Castle by Diana Wynn Jones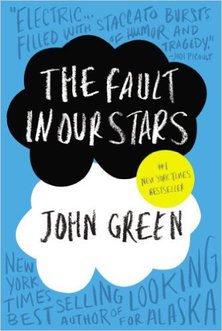 "Late in the winter of my seventeenth year, my mother decided I was depressed, presumably because I rarely left the house, spent quite a lot of time in bed, read the same book over and over, ate infrequently, and devoted quite a bit of my abundant free time to thinking about death."
The Fault in Our Stars by John Green

"There's a right way to do things and a wrong way, if you're going to run a hotel in a smuggler's town. You shouldn't make it a habit to ask too many questions, for one thing. And you probably shouldn't be in it for the money."
The Greenglass House by Kate Milford
"There was a hand in the darkness, and it held a knife."
The Graveyard Book by Nail Gaiman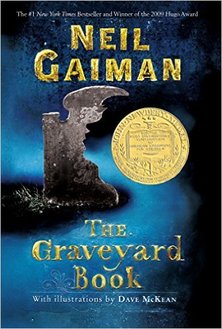 "When my brother Fish turned thirteen, we moved to the deepest part of inland because of the hurricane and, of course, that fact that he'd caused it."
Savvy by Ingrid Law
"The wolf tasted the babe's face with the tip of his tongue and pronounced her sweet, and the fox licked the back of her head to see if it was so. For the rest of her life, when this child grew into a faerie with bright eyes and a laugh as loud and unladylike as a crow's, that spot on her hair would never lie flat."
Dreamdark by Laini Taylor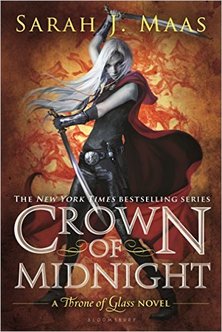 "The shutters swinging in the storm winds were the only sign of her entry." Crown of Midnight by Sarah J. Maas
"Of the first few hauntings I investigated with Lockwood and Co. I intend to say little, in part to protect the identity of the victims, in part because of the gruesome nature of the incidents, but mainly because, in a variety of ingenious ways, we succeeded in messing them all up."
The Screaming Staircase by Jonathan Stroud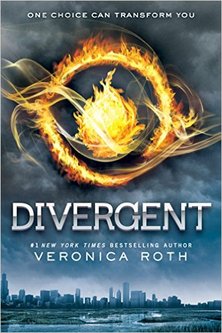 "There is one mirror in my house. It is behind a sliding panel in the hallway upstairs. Our faction allows me to stand in front of it on the second day of every third month, the day my mother cuts my hair." Divergent by Veronica Roth
And an honorable mention in the category of Best First Chapter Title!
I Accidentally Vaporize My Pre-Algebra Teacher
The Lightning Thief by Rick Riordan
I hope you've enjoyed this list and be sure to add your own nominees in the comments below!