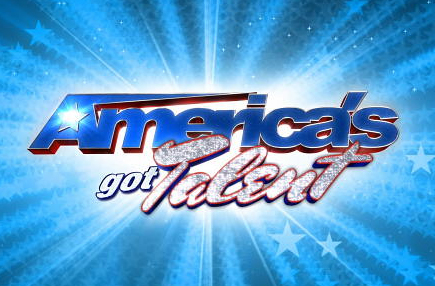 Performances by DJ/Singer Havana Brown and Britain's Got Talent winner Ashleigh Butler and her dancing dog Pudsey killed time between announcing the cuts on the third quarterfinal round of America's Got Talent.
The results weren't particularly shocking with comedian Jacob Williams, dance group The Untouchables, and wire puppeteers Lightwire Theater all advancing to the future semifinal rounds.
However, when the final decision came down to musicians Wordspit and the Illest and extreme athletes All Wheel Sports, the judges were divided and a little disappointing in their decision making process.
Howard Stern loved the original song choice and commended Wordspit's gutsy decision to compete with their own music, rather than a cover. He voted to send them forward.
Howie Mandel, however, while quick to point out that he really rather liked the original song that Wordspit and the Illest performed, he couldn't overlook the fact that the band "didn't follow the rules" and furthermore, felt that All Wheel Sports was "better marketed." His vote went to All Wheel Sports.
So, again, Sharon Osbourne found herself in the tie-breaker position. She pointed out that both acts are very different and ultimately sided with Howie's stance that All Wheel Sports are better marketed.
Bummer. I'm a little disappointed that Wordspit and the Illest's were basically eliminated for being original. I thought that was the whole point of this show?
Anyway, here's our four advancing acts:
Jacob Williams
Lightwire Theater
The Untouchables
All Wheel Sports
Was anyone else let down by the judges' decision? Sound off in the comments!
Follow TV.com on Twitter: www.twitter.com/tvdotcom