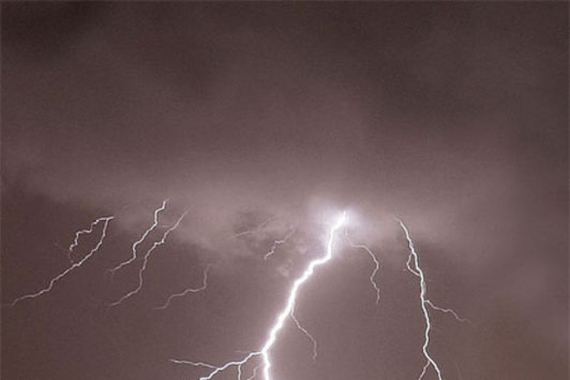 The thing about a broken heart is you never know when it's going to strike. You may get an inkling; storms cloud gather, the sky turns a strange shade of green, birds fall silent and retreat, but still you think that the lightning will pass you by. You've weathered storms before and emerged unscathed. You reason to yourself that you'll just lay low for a while and wait for it to blow over. But it doesn't. It hovers directly above and you're frozen with fear. In that split second you know it's coming and you know there's no escape. Time stretches to draw out the arrival of that certain agony. Why is that? Is fate so cruel that it has to underline its arrival by slowing time to a trickle in order that we feel every nuance of impending doom?
But that is nothing compared to what's about to follow. The lightning, that you swore would leave you be, cracks your world apart. Things you thought you'd hold forever are gone. Precious, cherished moments of joy turn to ashes and worse. Jagged, broken, bitter bits of dreams catch your clothing and tear your skin. Everyday there are reminders that render you unable to think or reason, let alone speak.
We are all capable of great love and that is in itself the danger. There is so much to lose -- a marriage betrayed, a job annihilated, a child lost, a home destroyed, a friendship defeated, a belief shattered, a sense of belonging destroyed. Everything from your football team losing the grand final to a massacre in your homeland.
Helen Keller said that security is mostly a superstition. It does not exist in nature. And when lightning strikes, as it always will, there may be some comfort in those words.
Buddhism says when the lightning strikes we are forced to look at the places where we are most stuck, our suffering shows us what we are most attached to. Therefore we should welcome such experiences, because it's only by facing the sadness, the loss, the sense of betrayal and the grief that we can be free of these things ruling our lives.
Welcome heartbreak? Welcome the agony that it brings? What kind of craziness is that? But it is so often true that the fear of pain is often more terrifying than the experience of the pain itself. Our minds invent catastrophe and our emotions follow. The truth of the situation is often gentler than our minds would have us believe.
By accepting the lightning as part of our lives perhaps we can, with time and experience, marvel in its beauty and its power and be transformed by the energy it brings into our lives.
To love is to be open to loss. That is the bargain we make. It is worth it.