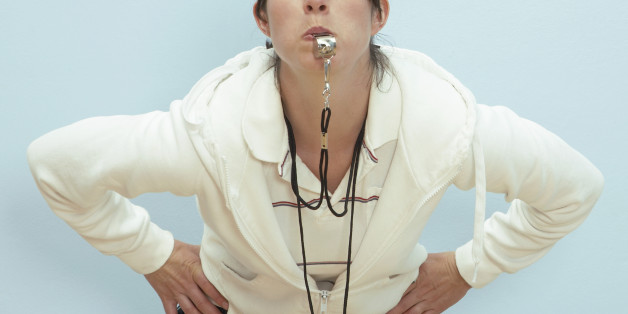 When you think of coaches, what types come to mind? Do they coach baseball or the debate team, or are they an acting coach? Maybe you had a coach, teacher or counselor that changed your view of the world.
When you consider it, there are many types of mentors that have answered the call to inspire, motivate and facilitate the dreams of the people they work with. The baseball coach teaches teamwork and leadership, and also has specific knowledge about the sport that can improve a child's gameplay. If that kid dreams of the Major Leagues, his or her coach has an opportunity to lead and "coach" them to achieve that dream.
We look for people to guide us; coaches, counselors, parents, friends... they are all resources for suggestions and impartial input. "Life coach" is practically a buzzword these days, but most people don't know what it means or how a life coach can transform our "game."
Life Coaches teach universal principles and adapt to any environment that a person is in. They have the flexibility to teach teamwork, self-reliance and self confidence, and are not tied to a particular methodology so they can be adaptive.
Has there ever been a time in your life where you wanted someone for guidance, support and listening, who would not let you get caught up in your own stuff? That's where a life coach comes in and it's what they provide.
It's a great career choice and one of the fastest growing occupational sectors in the world.
Have you ever felt that you are being called to help others with their life's journey?
Do you feel compelled to help others?
Do you volunteer your time with various organizations?
Are you the friend that everyone goes to just because you listen?
If this describes you, you are not alone.
Millions of people each year who would be great counselors and coaches miss their "coaching call." They live in a world where they are bombarded with a very pointed message: if it is not something that can make them lots of money, it might not be worth doing.
Children are taught from an early age that they must "do well in school" so they can "get into a good college" and obtain the "right degree" that will put them on the path to success in their career. Often people are told that being in service to others can't possibly be profitable.
It Does Not Have To Be Either/Or
Fortunately, there is a way to answer your own coaching call and be successful.
This career is one that is rewarding, emotionally and financially. For the past 30 years, I have surrounded myself with people who are willing to step out of their comfort zones every day to reach for a life they love living.
I have crafted systems and technologies utilizing Universal Laws that make it easy to envision our dreams and see them through to fruition. The coaching call I've answered has been one of the most rewarding of my life.
What if I told you that you could live out your dream of helping others every single day and still be financially successful?
If we could solve the problem of the low financial priority most people place on "service to others" positions, we could have the best of both worlds: we could do what we love and make enough money to live a comfortable life while supporting our families.
The notion that we "have to work hard to get ahead" and that we should "accept that life is a challenge" are eradicated in my DreamBuilder Program and Life Mastery Institute.
I have compiled curriculum and support systems that unseat these common beliefs and put our dreams at the forefront of our actions. A career as a life coach is not only attainable, it can be satisfying and rewarding. If being a coach of any kind is pulling you, I encourage you to "answer the call." You'll be so glad that you did.