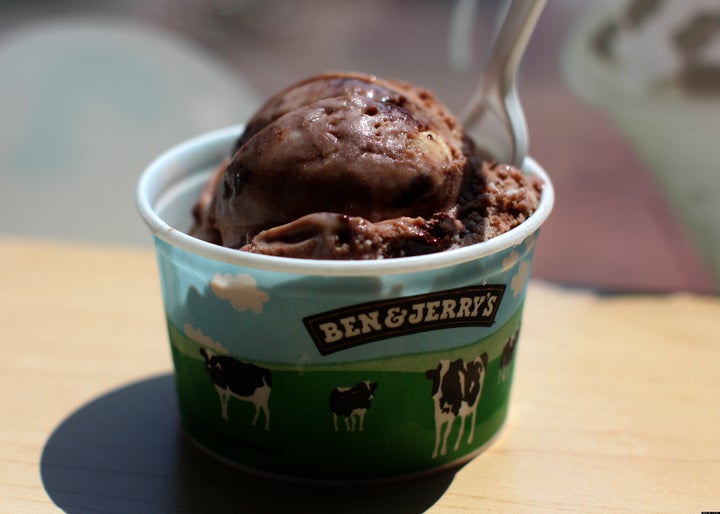 Ben Cohen and Jerry Greenfield (better known the guys behind Ben & Jerry's) have written a traditional business book. It's called Ben & Jerry's Double Dip: How to Run a Values Led Business and Make Money Too. As you'd expect, it delivers expert advice on socially responsible business practices... but I'm not going to talk about Double Dip. Instead, let's take a quick look at another book they wrote. It's a cookbook. And, where you least expect to find it, it serves up a quick lesson in market research.
Ben & Jerry's Homemade Ice Cream & Dessert Book has recipes for ice creams, sorbets, and even some baked goods. It also has an introduction where they tell the story of becoming entrepreneurs. According to Cohen, they ran into a major pothole on the road to becoming the brand you know and love. Pillsbury, the major food conglomerate that owned Haagen-Dazs, told Ben & Jerry's distributor to stop carrying Ben & Jerry's or else they would lose Haagen-Dazs. The fledgling ice cream company filed a lawsuit, but they knew they lacked the financial resources to fight Pillsbury's legal team. They also attempted to "take the issue directly to the people."
One of the ways they did this was to set up an 800 number that people could call for more information about what Pillsbury was doing. They put the number directly onto the packaging for their pints. This simple idea was part of a public-relations campaign, but it ended up yielding market research. People called the hot-line, and Ben & Jerry noticed that most of the calls came between midnight and 2 a.m.
That's when Ben & Jerry's really learned how their product was being consumed.
There are two things that can be learned from this unintentional market research. First, sometimes you can learn a lot by asking an unexpected question. If you had been putting together a survey about ice cream, would your list of demographic and psychographic questions have included a question of when people eat ice cream? This is one of the reasons why it's wise to start with preliminary anecdotal research before launching a full quantitative research project.
The second take-away lesson is that sometimes the best market-research is free. If your business has a web presence, there is a wealth of data that can be used not just as a metric to judge the success of your marketing efforts, but also as a source of information about your customers. Do you have a customer relations department? The complaints that customers have aren't just problems to be solved -- they're free market research.
Now if you'll excuse me, I have an appointment with a pint of Phish Food ice cream.