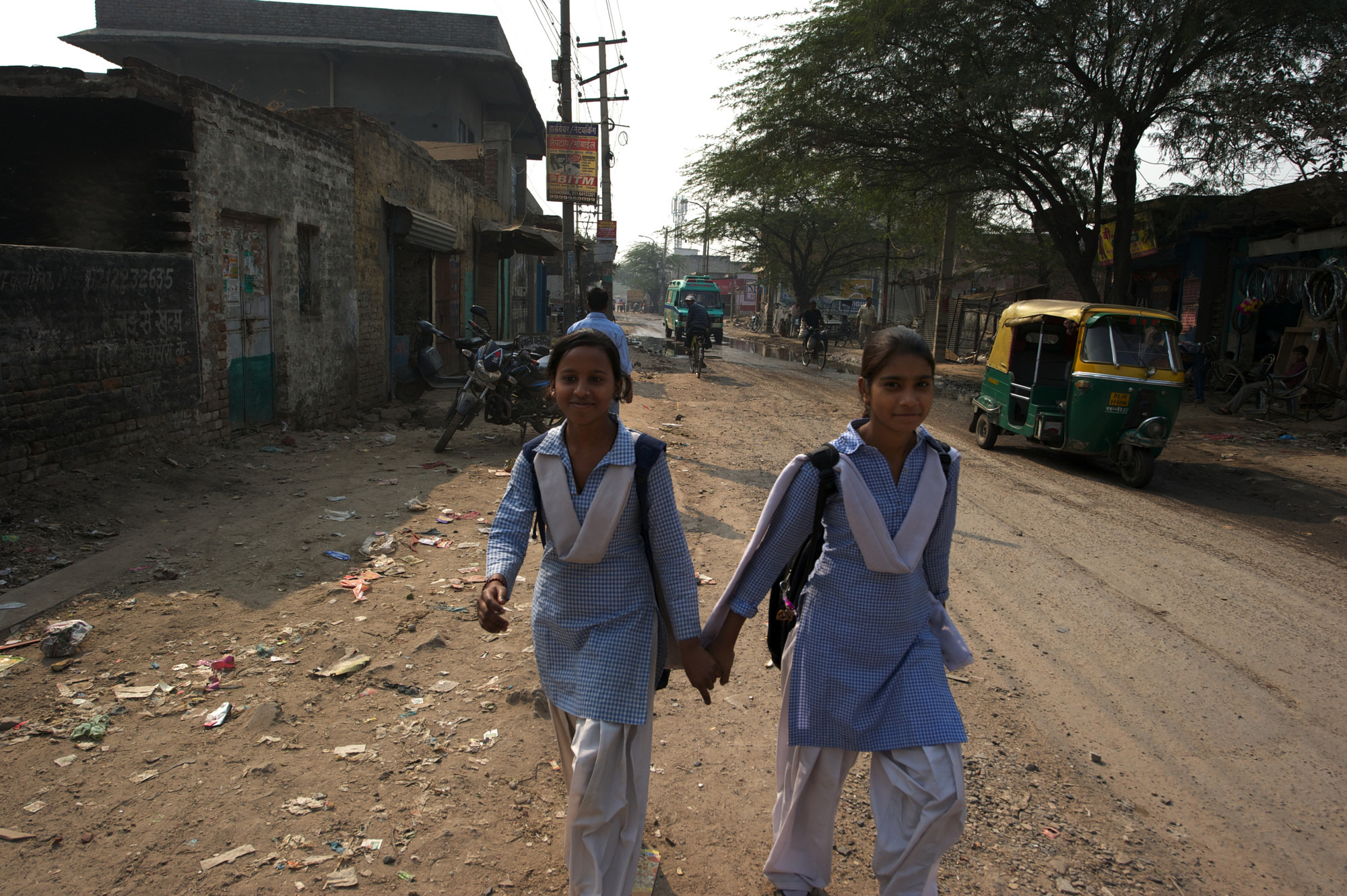 Think of a major global brand. One everybody would be familiar with. What comes to mind? A cut-throat corporation that will stop at nothing to make a profit? An evil product of the capitalist world we live in? An immoral behemoth that tramples on ethical standards in order to remain a market-leader? All of the above?
What we associate with brands, regardless of whether we buy the products, is often negative because the for-profit world is stereotyped as greedy. Any social good brands try to do can be regarded as being little more than for marketing purposes. But perhaps it's time to rethink the way we view these global corporate giants and their national equivalents. Just for a moment, let's put aside the stigma that comes with the private sector and see if there aren't in fact ways the for-profit and non-profit worlds can work together with the common goal of improving the lives of poor people. Let's talk about corporate partnerships.
What are corporate partnerships?
A corporate partnership is an alliance between a corporation and a non-profit organization that sees the two sides working together with the aim of having a positive impact on people's lives. Simple, really. For a long time, this came down to a company raising money for a charity. But the landscape is changing - - and it's changing fast. There are now multiple forms a corporate partnership can take.
At Plan International, the child-centered development organization I work for, we've been doing corporate partnerships for the last 15 years with everyone from Accenture to Barclays, but we've really only scraped the surface of what's achievable when corporations and charities get together and pool their resources.
There is no formula for a corporate partnership. Each one is unique because it has to take into account what both sides can offer and what they're looking to get out of it all. Prudential, for example, launched something called the Chairman's Award - a donation for £100 to a charity of choice for each employee who registered as a volunteer. More than 1,600 Prudential employees worked on Plan projects around the world as a result. Not bad. With Nokia, we've worked together on using mobile devices and solutions to support birth registration projects.
Why should the non-profit sector invest in corporate partnerships?
If you're not already investing in corporate partnerships, you're late to the game. A corporate partnership gives non-governmental organizations (NGOs) all kinds of opportunities. It's a chance to diversify sources of income, which is never a bad thing in today's economic climate. With the money accrued from child sponsorship flattening, the way Plan and other NGOs do business has to change. The donor profile in middle-income countries is also evolving and there is now more emphasis on showing tangible results in the work we do.
Institutional donors are actively encouraging NGOs to partner with the private sector in order to leverage the increasing funds and resources available. While "corporate social responsibility" and "corporate partnership" may be buzz terms, they're being talked about so much because there is massive potential to positively impact the communities in which we work.
Fighting the negativity
Let's go back to the image of our evil, money-grabbing corporation, sucking the life out of communities from one day to the next. Corporations may have a negative reputation in some circles, but does that mean they should be dismissed entirely? Consumer markets are increasing big time here in Asia and we're seeing the global economic center of gravity shifting back this way, fueled by robust Chinese economic prosperity. Whether we like it or not, the private sector is going to be here, working and having an impact in the same communities as us. We can't stop it so why don't we look at what we can get out of it for the people in those communities?
What if a soft drinks giant were able to utilize its distribution chains in order to deliver life-saving vaccines to communities? How about if a confectionary company could set up shop and spur sustainable employment for young people in a country where disenfranchised youths are in desperate need of jobs? Should we let these opportunities pass by? The simple answer is "No".
What's the motivation for the private sector?
It would be naïve to think that business aren't benefiting from corporate partnerships. Of course they are. They wouldn't do them otherwise. But we have to get out of the mindset that this is a bad thing. There's a trend of businesses migrating to what we're doing. There are many reasons why. Corporate partnerships are good for marketing purposes. They help build customer loyalty and brand reputation. "Doing good" is increasingly becoming a factor in where people choose to work. And, of course, there's money to be made.

Does this mean we'll partner with any organization that rocks up to our door? Absolutely not. Having a policy in place for corporate partnerships is essential. We won't work with organizations that are in the business of tobacco, weapons or alcohol. We want to work with corporations that have demonstrated a commitment to corporate social responsibility and have shown an affinity with our values. We aren't going to partner up with organizations whose activities have shown a blatant disregard for human rights. We have to draw the line somewhere and a great deal of research goes into each partnership we embark on. Guiding us at all times is our Child Protection policy.
What does this mean for the future?
Here at Plan International's Asia Regional Office, we're excited about the huge potential there is for impact as we seek to develop our corporate partnerships. At the moment, the average value of our regional partnerships is a modest US$200,000, but this is going to increase significantly in the coming years as we push for new ways to reach children and their families in the 14 countries we work in across Asia.
This represents an organization-wide push that requires input and support from a variety of departments. What's clear is that when the private sector and non-profit world start talking the same language, the possibilities are endless.