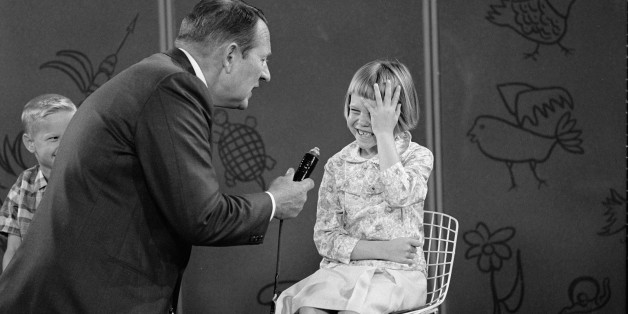 Editor's Note: This post is part of a series produced by HuffPost's Girls In STEM Mentorship Program. Join the community as we discuss issues affecting women in science, technology, engineering and math.
Long before Art Linkletter started officially broadcasting it in his House Party radio show in 1945, adults have been announcing that Kids Say the Darndest Things -- and laughing heartily at what they say. But those were the days of radios and 2D TVs. Today's kids don't just have a lot more to say, they're doing more than ever before. What if adults stopped laughing to fully consider what's happening?
A couple weeks ago, What If...? had the pleasure of doing a Google Hangout with Jack Andraka. This kid isn't just saying the darndest things, he's doing them. I refer to Jack as a "kid" out of respect, not condescension. I also say we did a Hangout, because it was much more of a hangout than an interview in every sense. And that's what made the experience so awesome.
My biggest concern writing this post was how we'd be able to contend against all of the many media outlets who have already captured Jack's work and told his story so well: 60 Minutes, The Colbert Report, the commercial from the Intel International Science Fair, were just a few of the spots Jack has been seen lately.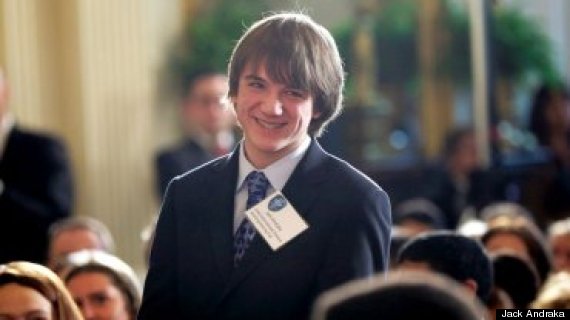 But when I met him, the thought that wouldn't leave my head was: what if the one thing that hadn't been stressed enough about Jack was that he is a kid? Not that he's a teenager; that's been trumpeted at every stop. This isn't about his age in years; it's about his way of life. And it's a perspective that should be shared.
Here's someone who had taken the SATs the day before our hangout and had been stressing about taking them two days earlier. He also made sure to cc his mother onto his emails to help him keep his schedule straight. Who could blame him, since between my first email contact with him and our actual hangout, he had to jet over to London to share his discovery, work, and story with a group of adults?
But it wasn't Jack's intellectual brilliance that stood out during our hangout. What stood out about Jack is also what makes him so much of a kid. He described himself as an "extreme optimist." His big discovery that lead him to develop a better way of testing pancreatic cancer, came as a result of sneaking in a magazine to read during class. He's evangelical about Open Access (the idea information should be shared instead of hoarded). He called Google and Wikipedia a student's best friends. Part way through our hangout he used Google Effects to put on a pirate hat, eye patch, and beard.
In other words, he's hopeful, he's resourceful, and he's playful. What if, it's the collection of those kid-like characteristics that make up the secret sauce of his success? And what if, those are also the "standards" we should be educating our youth to develop instead of worrying about their "core" or leaving any of them behind?
This kid also said the darndest thing that adults need to take note of before they further damn our children and our collective future. When asked what he thinks about modern education, he said: "We beat out the ability of our children to dream." Fortunately, Jack isn't just saying the darndest things, he's also doing them. His work shouldn't only be celebrated, it needs to be shared.
Jack is proof that kids are no longer asking adults for stuff; technology has equipped them with the tools to start doing what they demand. And Jack's not the only kid doing it!
Is Jack brilliant? I believe so. Will he dramatically change the world? Likely. The one thing I do know about Jack for certain is that he is a kid. And what if that's something awfully powerful to be?