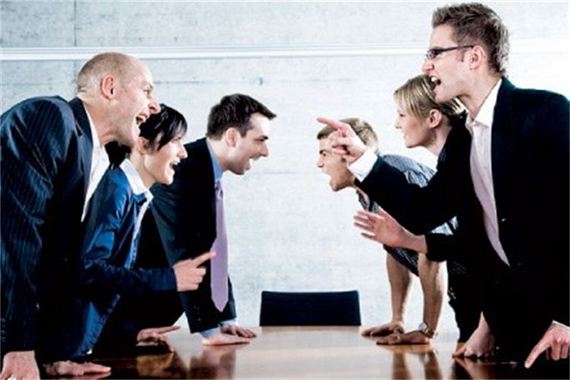 In 1959 a young baseball player in Japan signed his first professional contract to pitch for the Yomiuri Giants. Unfortunately, he did poorly as a pitcher and was moved to play first base instead.
His hitting was also quite poor. His batting average was .161 in his rookie season.
But his initial failure did not keep his spirits down for long. In fact, he seemed to grow stronger as a result.
He worked hard with a batting coach for several years, getting better each season, until he eventually led his team - and soon the entire professional baseball league - in home runs for the season.
In 1980, when he retired, he was the third all-time leader in hits in Japan and he had hit 868 home runs, which is the record for lifetime home runs in Japan, and is over 100 home runs more than were hit by Barry Bonds, the home run king of the United States.
This player's name is Sadaharu Oh, commonly referred to as the "Japanese Babe Ruth."
Why was he so successful?
In addition to hard work and persistence in spite of early failures, Oh had a very unique approach to the game that may have been a significant factor in his success. He didn't view opposing pitches as the enemy but rather as partners who gave him the opportunity to hit another home run.
This simple shift in view can be very helpful for successfully navigating our lives, as well.

In Oh's case, it is unlikely that the pitchers ever saw themselves as partners in his home-run-hitting exploits. But perhaps his perspective helped pitchers to unconsciously become his partners.
Wouldn't it be nice if we could convert adversaries into partners in our personal and professional lives?
Imagine the effects this would have on our success.
I recently had the opportunity to interview Bob Burg, the bestselling author of Adversaries into Allies: Win People Over Without Manipulation or Coercion. Bob has discovered a powerful process for systematically getting the results we want from others.
What makes this process so powerful is that instead of relying on manipulation to get what we want, the process allows us to create what Bob calls ultimate influence. When we have such influence, we are able to get our needs met while simultaneously making others feel genuinely good about themselves, about the process, and about us.
Instead of creating a win-lose situation that will likely ruin a relationship, we create a win-win situation that actually strengthens relationships.
Here's an overview of the first four steps of the process that Bob shares for creating ultimate influence.
Control Your Own Emotions
Challenging emotions like anger, frustration, and jealousy are a natural part of being human. However, they become problematic when they control our decisions and actions.
In order to have ultimate influence and be part of creating a win-win solution, we must learn how to be free from the control of our emotions. As one of Bob's mentors likes to say, "Feel free to take your emotions along for the ride in life, but make sure that you are driving the car."
Understanding the Clash of Belief Systems
In our interview, Bob discussed how our belief systems - which shape our views about our world and what happens in it - are simply a product of our environment. For the most part, these belief systems are essentially set by around the age of five.
When we understand that people have been molded - it is not something they consciously chose - to see the world in a way that is perhaps quite different from how we see things, it helps us to be more understanding of others and less reactive. This is key for being able to have a fruitful dialogue.
Acknowledge Their Ego
Most people have a strong sense of personal identity, which we call the ego. By understanding how someone sees herself, we can be much more conscious of what would pose a threat to her identity, and tailor our solutions appropriately.
Also, when we remain conscious of the fact that people are often ego-driven, we can be much more understanding when people do things that seem counter-productive to us. We see that such actions are very likely the result of a person feeling as though his identity is threatened in some way.
Set the Proper Frame
The frame for a situation is simply the context around it. The frame can set the tone for how people act.
For instance, if a toddler falls down and the parents seem alarmed and worried, the child will likely see falling down as something scary, and cry.
However, as Bob witnessed at a local doughnut shop, when the parents of a toddler who took a tumble responded by cheering and applauding for the great stunt they witnessed, the child responded to the fall with laughter.
In every situation, there will be a frame set. The question is simply: who will set it?
Bob suggests that we take the initiative to set the frame and make it a positive one.
We do that by understanding a person's desires, goals, and values and making sure that what we ask of them is well aligned with those desires, goals, and values.
To see the entire video interview with Bob Burg, please click here.