"Pop-ups," or temporary installations created to connect with customers at specific sites or events, are, well, popping up more and more these days.
From the very beginning, there's always been something inherently fun about the pop-up phenomenon. Pop-ups are, by definition, fleeting, a special event, a happening of sorts. (Which means they can also lead to a healthy amount of buzz and/or press.) And, because these efforts are temporary, they often accommodate a level of creativity or risk-taking that permanent campaigns and structures might not.
One of the most captivating projects I've designed was a fun pop-up spa for Evian where guests enjoyed massages and spa treatments in a sleek branded environment.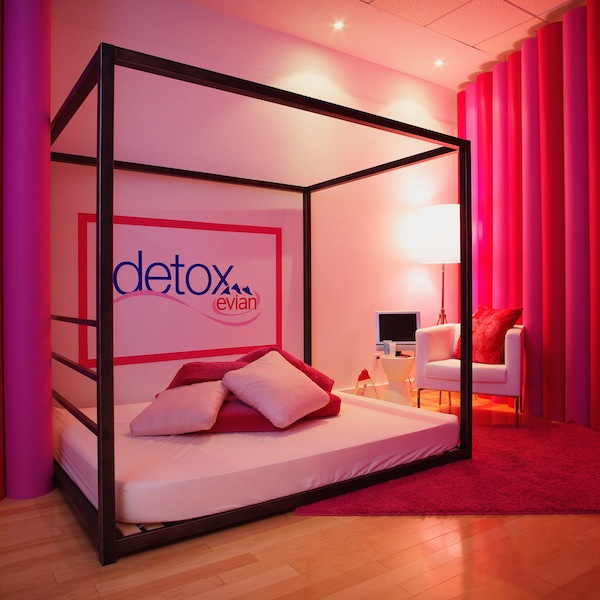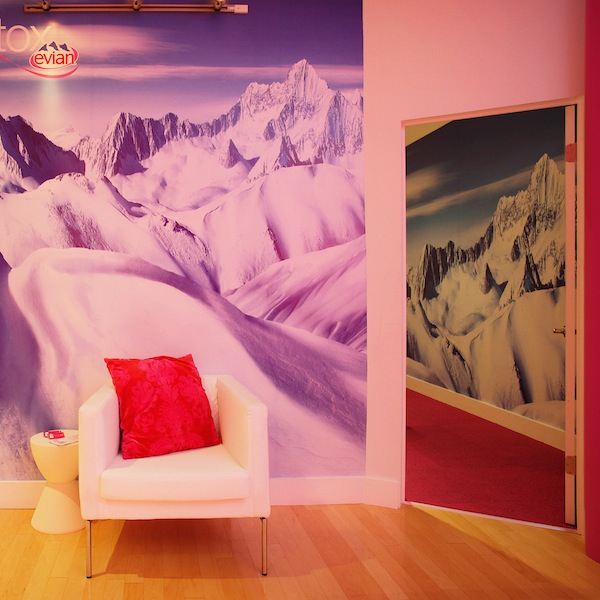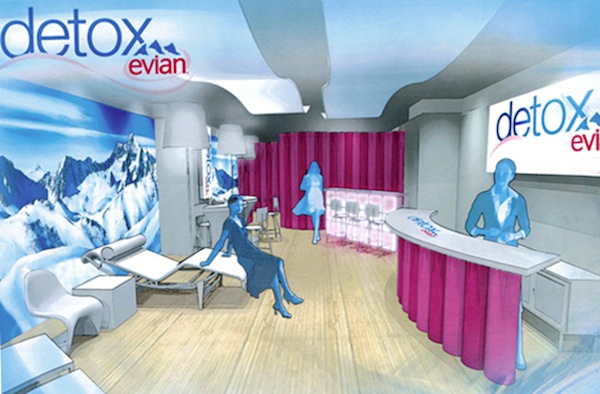 I though you might enjoy seeing these eight inspiring pop-ups I've noticed over the years:
1. Target Pop-Ups: A vanguard in the pop-up shop arena, Target began producing fun temporary retail outlets, such as a holiday store on a Hudson River barge in 2002 and the Hamptons-based "Bullseye Inn" in the summer of 2004. The 2010 pop-up created for the store's collaboration with label Liberty of London proved to be one of its most successful ever. Located just in New York's Bryant Park, the store made such a splash that it attracted 11,000 visitors, sold out of nearly all merchandise and closed early after supply did not meet demand. The retailer continues to embrace the format regularly, most recently to promote its The Shops at Target concept.
2. McDonald's Olympic Restaurant: Pop-ups are a perfect match for high-profile events that attract large crowds, or ones that draw people from around the country, or even the world. Which is why plenty of powerhouse brands developed elaborate pop-ups for the 2012 Summer Olympics in London. Official sponsor McDonald's took advantage of the global spotlight and constructed a 32,000-square-foot sustainable restaurant complete with a view of the Olympic stadium. The fast-food chain, not known for its green business practices, scored eco-friendly points (and tons of press) by repurposing 75 percent of the construction materials at the conclusion of the games.
3. The Cadbury House: Far less slick (and presumably, less costly) than McDonald's mega-eatery, The Cadbury House, a pop-up courtesy of the chocolatier, was another big London Olympics winner in my book. A sponsor on a smaller scale, the Kraft brand generated press, long lines and millions of social media impressions with its experiential pop-up, housed in a giant purple inflatable complex.
4. Apple at South by Southwest Interactive: Not all pop-ups need to be super high concept to have a big impact. Apple famously dominated the buzz of 2011's South by Southwest Interactive conference by producing a pop-up retail store in town to coincide with the release of the iPad2; lines formed outside the unlabeled, unannounced space -- which had brown paper taped to the windows to obscure the interior-- before it even opened.
5. Benetton's Fashion's Night Out Installation: Pop-ups frequently possess a gallery-like quality, and that's probably why artists are so often brought in to lend a unique vision to the temporary projects. Benetton made a big splash at this year's Fashion's Night Out by inviting artists to interpret the theme: The Art of Knit. The collection included displays of NSFW yarn-covered mannequins that ruffled feathers in just the right way for the provocative brand.
6. Uniqlo's Pop-Up Cubes: Pop-ups also don't have to be massive in scale. I'm a big fan of Uniqlo's fun and clean retail cubes, which the company installed at the roller rink it sponsored near the High Line park in 2011. The structures don't take up a lot of space, they reflect the retailer's basic, but stylish, merchandise, and in this location, captured the attention of both the trendy Meatpacking District crowd and tourists visiting the popular park.
7. Everlane.com's Anti-store: I love this one for being a bit tongue-in-cheek, while also reinforcing brand identity. Invite-only online e-tailer Everlane set up "shop" in Soho with the "Not a Store Pop-up Shop." Members of the high-concept store's website (which bills itself as selling a small collection of well-made, unique pieces to discriminating consumers) could make an appointment to try on merchandise at the pop-up, but could not actually purchase any goods on site -- that had to be done online.
8. Artists and Fleas: A bohemian shopping destination since 2003, Williamsburg's Artists and Fleas has established a Manhattan outpost for the autumn and 2012 holiday season. The artisan and vintage goods emporium's Chelsea Market Fall and Holiday Pop-Up brings a curated collection of makers' wares, independent designs and found fashion and home goods to the upscale shopping mall. I love how the partnership injects some handcrafted authenticity, Brooklyn hipness and funky variety into the Chelsea complex, while also lending a sleek Manhattan chic to the outer-borough offerings.
Today, the prevalence of pop-ups combined with the competition for consumers' attention means the creative bar keeps getting raised when it comes to producing these temporary stunts. These are just a few examples of the innovative work that's being done, and I, for one, hope this vibrant, exciting branch of the event and marketing business sticks around for a long time.