SOCIAL SELECTIONS Republican gubernatorial candidates Dan Rutherford and Kirk Dillard used social media over the long holiday weekend to preview their running mate choices. Rutherford announced via Twitter that Chicago attorney Steve Kim is his choice for lieutenant governor. Dillard posted an Instagram video to announce that Rep. Jil Tracy, R-Quincy, will run with him. This is the first time candidates for governor have to choose running mates, and the candidates want to bolster their own strength through their running mates. Kim, who is Korean American and was an adviser to Gov. Jim Edgar on Asian affairs, would be the first Asian elected to statewide office, Rutherford said. Tracy's family operates one of the largest employers in western Illinois, bringing downstate and business credentials to the Dillard ticket. Today is the first day that candidates can circulate nominating petitions, so look for more lieutenant governor announcements soon from the other four candidates. Find out more here.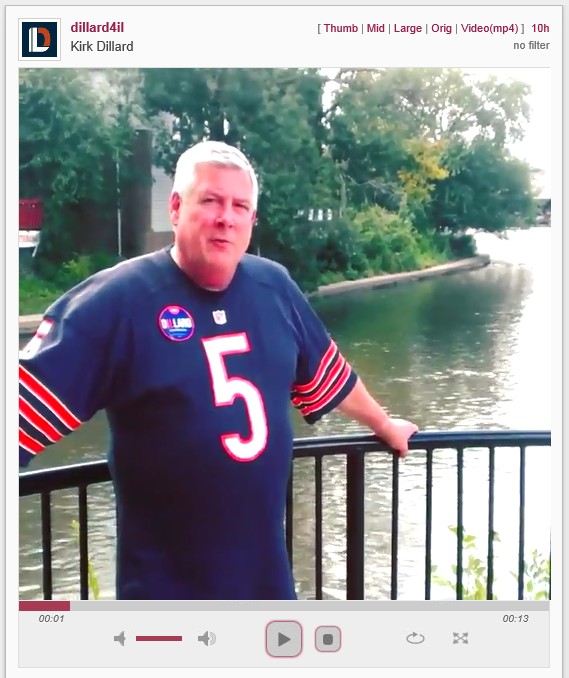 ________________________________________
FOLLOW THE MONEY As of July 1, when campaign finance reports for the previous quarter were due, there only were five declared candidates for governor, so reports from that date are a bit misleading. Still, the July numbers showed how quickly candidates Bruce Rauner and Bill Daley could raise funds, and also hinted at how expensive this campaign will become for all the candidates. We've charted the July dollars here. Look now, because we expect this to change substantially when the next quarterly reports are posted Oct. 1.
________________________________________
WINDY CITY/MOTOR CITY Ever since Detroit filed for bankruptcy in July, there's been a lot of talk about whether Chicago's precarious financial condition might make it the next major U.S. city to do the same. Truth In Accounting takes a look at the numbers and finds some scary similarities between the two cities' finances. Take a look for yourself.
________________________________________
PENSION HIJINKS One thing that helped created Illinois' $100 billion pension liability was the granting of end-of-career raises to public employees about to retire. Under a new law, school districts that do this can be penalized for the extra pension costs the raises incur. It wasn't that way for the Tri-State Fire Protection District in DuPage County over the past decade, and taxpayers bear the brunt of a commission's generosity to a string of fire department administrators as they headed out. These situations are, justifiably, among the greatest causes of public ire toward pensions enjoyed by public employees. The Better Government Association gives a thorough and thoroughly aggravating report here.
________________________________________
MORE FROM THE BGA The office of Lyons Township School Treasurer managed an investment portfolio of $200 million -- all without a budget. How does that happen? BGA President Andy Shaw explains that it starts with a treasurer, Robert Healy, who has no financial background but a solid resume of clout: "Healy had no apparent financial expertise, but good connections, including political 'godfather' Morgan Finley, a graduate of the Daley political organization and one-time Cook County official who engineered Healy's appointment to the school treasurer's office before going to jail for corruption." Now it's Healy who is in trouble, having been charged with embezzling $1.5 million from his office. Easy to hide when you don't keep a budget, apparently. Shaw outlines this brazen alleged act of corruption in his column this week.
________________________________________
FLAT VS. PROGRESSIVE On Jan. 1, 2015,the Illinois personal income tax rate is scheduled to fall from 5 percent to 3.75 percent. Will this wreak havoc on the already fragile state budget? Or is it the best thing that can happen for Illinois' economy? Or is it time to stop arguing about it and scrap the flat-rate income tax system entirely for a graduated rate system in which your tax rate goes up with your income? Progressive tax supporter Ralph Martire of the Center for Tax and Budget Accountability and opponent Ted Dabrowski of the Illinois Policy Institute will debate the issue Sept. 9 in a forum co-sponsored by Reboot Illinois and the Naperville Chamber of Commerce. We did the same forum in Springfield two weeks ago and it was a lively and informative discussion. Please join us if you can. Information and advance registration is here.
________________________________________
LAST CHANCE! Today is the last day to enter our Why Illinois Is Great photo contest. But it's so easy that you can still make the deadline. Just snap a picture of something, someone, someplace (or all three) in Illinois that captures why you are proud to call Illinois home and why you believe a great state deserves a government that lives up to its greatness. Three winners will receive Visa gift cards. Enter and vote for other entries here. So easy, so fun! Here's a sample entry showing Illinois Beach State Park. Click it for more info!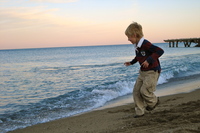 ________________________________________
NEWS TODAY Slow news day? Not in Illinois. Here are 6 things to keep you in the know:
• 6. Opinion: Who will step up to solve the pension crisis? (Crain's Business Chicago)
5. Gov. Pat Quinn keeps pushing to raise minimum wage in Illinois. (NBC Chicago)
4. Labor Day marked the official start of the 2014 campaign season. (Chicago Tribune)
3. Dan Rutherford picks attorney Steve Kim as his running mate. (Chicago Sun-Times)
2. Kirk Dillard chooses Jil Tracy his running mate. (State Journal-Register)
1. Opinion: After a holiday that celebrates labor, it should be noted there is less of that in Illinois with a rising unemployment rate. (Chicago Tribune)