JACKSONS' FALL COMPLETE: Former U.S. Rep. Jesse Jackson Jr. and his wife, former Chicago Ald. Sandi Jackson, are sentenced today in a Washington D.C. courtroom for crimes related to misusing $750,000 in campaign contributions. We've got details here.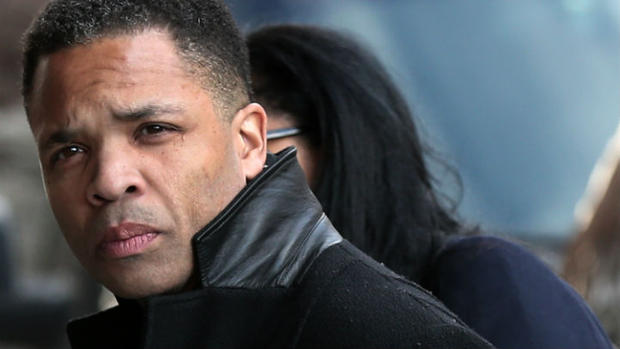 ________________________________________
2014: RAUNER READY TO RUMBLE Illinois has never seen a candidate for governor like Republican hopeful Bruce Rauner. The Chicago venture capitalist has nearly endless wealth he could put into his campaign. He has no experience in elected office. And he came out of the gate this year charging directly at what he sees as the culprits of Illinois' fiscal wreck and rotten political culture: public employee unions. Direct, aggressive agitation against arguably the strongest political force in the state might not be the approach a campaign strategist would advise. Nor would announcing on a talk radio station in the state capital your belief that state employees are overpaid, as Rauner did. Rauner is every bit as outspoken in his Reboot Illinois Q&A interview as he has been on the campaign trail. And he clears up that persistent rumor about the $50 million of his own money he supposedly plans to spend on his campaign. Our interview is here.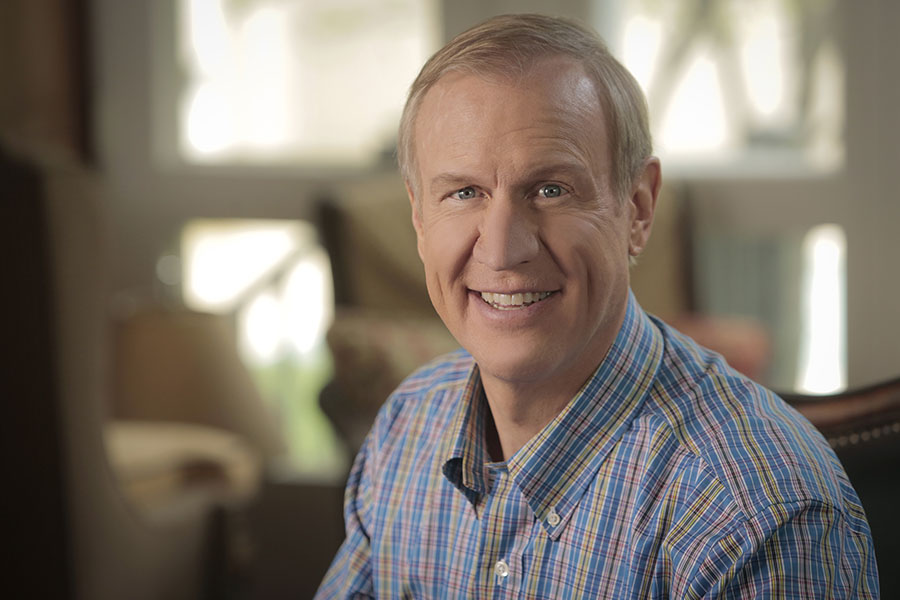 ________________________________________
DILLARD Q&A We'll be featuring interviews with all the gubernatorial candidates as the campaign progresses. If you missed our interview with GOP candidate Kirk Dillard last month, it's here.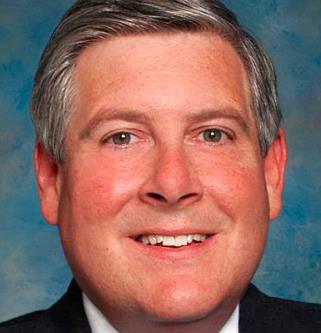 ________________________________________
POT DALEY, MEET KETTLE QUINN Color isn't the issue when a pot named Daley and a kettle named Quinn share space on the same stovetop. Chicago Tribune cartoonist Scott Stantis envisions it in today's cartoon. It's a great take on the Daley-Quinn squabble over the latest activity in the Metra scandal. Don't miss it.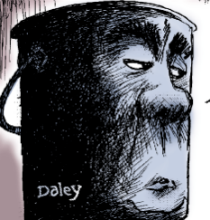 ________________________________________
TANGLED WEB The court case in which House Speaker Michael Madigan and Senate President John Cullerton are suing Gov. Pat Quinn and Comptroller Judy Baar Topinka to reinstate lawmaker pay provides a fascinating look at the interconnected world of Illinois politics. The daughter of plaintiff Madigan is representing defendant Topinka. The wife of the judge was Michelle Obama's chief of staff and has donated to both Madigans and Cullerton. And on and on. Reboot Illinois Chief Operating Officer Madeleine Doubek offers a guided tour of this maze on her blog today.
________________________________________
FAIR MAPS NOW The Metra scandal this summer has shed new light on the clout culture of Illinois politics. We believe one reason this culture has thrived is that state party bosses control the political map-drawing process for legislative districts. This lets them create safe districts for their members, who can win seemingly unlimited reelections because they never face serious challengers. That's why we've joined Yes for Independent Maps in an effort to amend the state constitution and take map-making powers away from the political powers. This is the biggest reform there is in Illinois politics, and it's only going to happen by citizen initiative. That means collecting hundreds of thousands of signatures to place an amendment on the November 2014 ballot. We hope you'll join us in this huge undertaking. Click here to find out how you can help.
________________________________________
PHOTO CONTEST: WHAT MAKES ILLINOIS GREAT TO YOU? As a Reboot Illinois employee, I am ineligible to enter our "Why Illinois Is Great" photo contest. But if I could, I might consider entering the photo below that I took at the Illinois State Fairgrounds. I call it, "No, It's Not Paul Bunyan," in honor of the many Chicago media types over the years who have misidentified the Land of Lincoln's namesake in his Railsplitter days. Luckily, you are not bound by such restrictions, and are free to enter a picture that best tells why you think Illinois is great. Three winners will receive Visa gift cards. It's fun, easy and limited only by your imagination.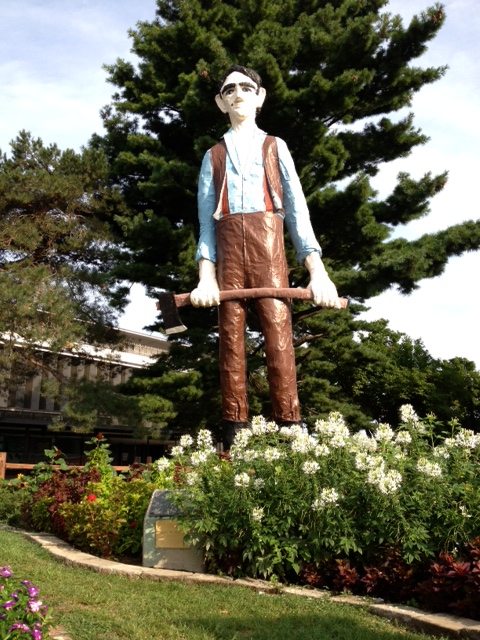 ________________________________________
TAX TALK We'll be discussing the effort to bring a progressive income tax system to Illinois in Springfield on Thursday with proponent Ralph Martire of the Center for Tax and Budget Accountability and opponent Ted Dabrowski of the Illinois Policy Institute. The future of Illinois' income tax is shaping up to be the biggest issue of the 2014 race for governor. Join us at 10 a.m. tomorrow at the Hoogland Center for the Arts for what promises to be a spirited discussion. Find out more here.
________________________________________
OTHER STATES AND INCOME TAX Whether or not you can attend our tax forum tomorrow, you might be interested to see the wide range of ways progressive tax systems work in the 34 states that have them. Our infographic gives an overview of top and bottom tax brackets in those states. Would you pay more or less than Illinois' current 5 percent rate -- or the 3.75 percent rate scheduled to go into effect in 2015 -- under these systems?
________________________________________
TOP 5 Here are links to 5 key Illinois news and opinion items you should check out today. You'll find links to and summaries of many more in the Daily Tip-Off section of our website.
• 5. Attorney General Lisa Madigan says it's "not a problem" opposing her father in paycheck lawsuit. (WICS Newschannel 20)
4. Mayor Rahm Emanuel is under pressure to reappoint Inspector General Joe Ferguson in November. (ABC7)
3. Jesse Jackson, Jr.'s lawyers will use his mental illness to push for a lighter sentence. (Chicago Sun-Times)
2. Opinion: The 10 legislators on the pension conference committee are getting close to a deal, but they will need the support of Michael Madigan and John Cullerton to get it through the legislature. (Chicago Sun-Times)
1. Opinion: On the day of his sentencing, former political golden boy Jesse Jackson, Jr. leaves Chicagoans with three unsolved mysteries. (Chicago Tribune)