EMANUEL ON LETTERMAN Chicago Mayor Rahm Emanuel appeared on "Late Show with David Letterman" Monday to promote the Discovery Channel documentary "The Presidents' Gatekeepers," which starts at 8 p.m. Wednesday. While Emanuel talked quite a bit about his role as chief of staff in the Obama White House -- a job he says he would not want at the moment -- the interview featured plenty of discussion of Emanuel's current job and the city he runs. "What I hear about Chicago now is don't go to Chicago, the violence is unbelievable. Now, tell us why people say that," Letterman says as the interview gets started. Hear Emanuel's response and his thoughts on gun control, Syria and running a president's staff -- plus a pretty good impression of his former boss, Bill Clinton -- in the video here.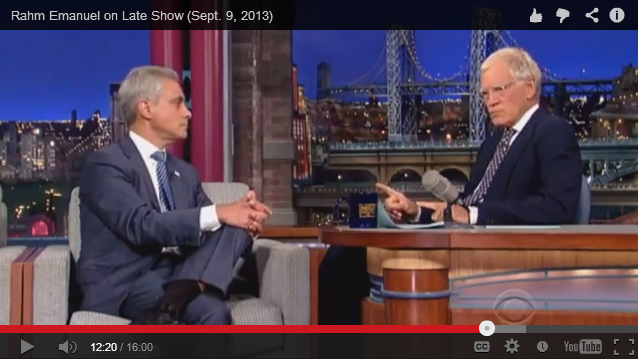 ________________________________________
QUINN AND THE ECONOMY The respected magazine Governing in its current issue examines what effect, if any, a state's economy has on its governor's chances for reelection. Voters often are willing to forgive a governor for a slumping state economy if he or she has other accomplishments that earn high marks. New Jersey, for example, has a bad economy and is a Democratic state in which Republican Chris Christie is the incumbent. But Christie's Hurricane Sandy response has given him a big boost. The magazine says Pat Quinn has no such diversion as he seeks reelection here. Unemployment is high, the state remains in a fiscal crisis and Quinn has little legislative success to brag about. But as I note in my blog, we heard the exact same things about Quinn four years ago. See Governing's list of rules for governors and their state economies here.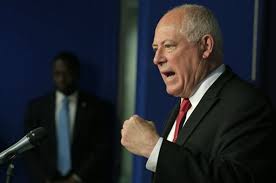 ________________________________________
WANTED: JOBS Governing places Illinois' overall economy 45th out of 50, due largely to our second-worst-in-the-nation unemployment rate of 9.2 percent. The magazine emphasizes that a governor's role in reversing such trends is debatable, but there is no debating that Illinois has hurt its jobs outlook with its high workers compensation and unemployment insurance costs and an unpredictable tax picture due to pension costs. Help us send a message that Illinois needs a better business climate that will bring jobs. Sign on here.
________________________________________
PROGRESSIVE VS. FLAT With Illinois in the midst of an ongoing financial crisis that has hurt all aspects of public life in the state, some members of the General Assembly believe it's time to scrap the constitutionally required flat-rate income tax in favor of a progressive system in which tax rates go up with a taxpayer's income. Opponents say the flat tax, currently 5 percent, works best, and that a progressive system is a tax increase in disguise. Two experts on opposite sides of this debate discussed the state's tax system and its financial future in a forum Monday co-hosted by Reboot Illinois and the Naperville Chamber of Commerce. As was the case when we held this forum in Springfield last month, it was a spirited and informative session for all. Check out the highlights here.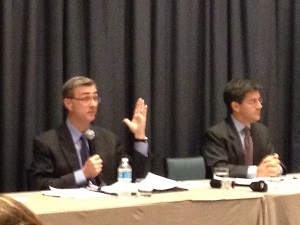 ________________________________________
YOU SAY YOU'LL CHANGE THE CONSTITUTION Before Illinois can even consider a graduated-rate income tax system, voters will have to approve changing the constitution's requirement that any state income tax be assessed at the same rate to all taxpayers. But before voters get that chance, it faces significant hurdles in the General Assembly. A progressive tax amendment is just one of several proposed constitutional amendments that have been introduced in the General Assembly. Find out what the others are and what needs to happen for any of them to take effect in our handy infographic guide to amending the state constitution.
________________________________________
BIG JIM ON BIG DOORS Those $680,000 doors that were part of the $50 million renovation of the Illinois State Capitol have drawn plenty of criticism. But one staunch defender of the cost and the effort to renovate the Capitol is former Gov. Jim Thompson. Find out what he has to say here.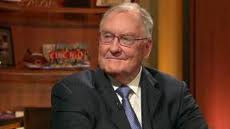 ________________________________________
5 TO KNOW: Keep up with the top news in Illinois here:
• 5. Reboot Illinois and the Naperville Chamber of Commerce brought the progressive tax debate to the suburbs on Monday. (Daily Herald)
4. Opinion: The concept of term limits is something that is worth exploring in Illinois. (Crain's Business Chicago)
3. Former governor Jim Thompson says those new State Capitol doors are a bargain. (Chicago Magazine)
2. Opinion: From all appearances, Mayor Emanuel's decision to pull the plug on the Midway Airport privatization deal was the right one. (Chicago Tribune)
1. Opinion: Rahm Emanuel describes in his own words why he backed out of the Midway deal. (Chicago Tribune)