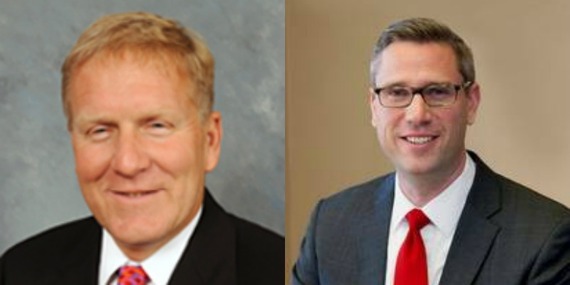 With Illinois State Treasurer Dan Rutherford running unsuccessfully for governor, the treasurer's race in Illinois is the only statewide race this year without an incumbent running.
State Rep. Tom Cross, R-Oswego, and state Sen. Michael Frerichs, D-Champaign, both are seeking to trade their legislative seats for the Illinois State Treasurer's Office in November.
Cross, 55, has served in the Illinois House since 1993, including more than a decade as House Republican Leader (2002-2013).
Frerichs, 40, was elected to his east-central Illinois Senate district in 2006.
Today, a Reboot Illinois poll, conducted June 17 by We Ask America, shows one of those candidates with a 7-point lead but with a large contingent of respondents undecided.
Find out which candidate has the early lead by checking out the poll results on our website.
As a reminder, we came out with an exclusive poll of the governor's race last week, and some of the numbers may surprise you.