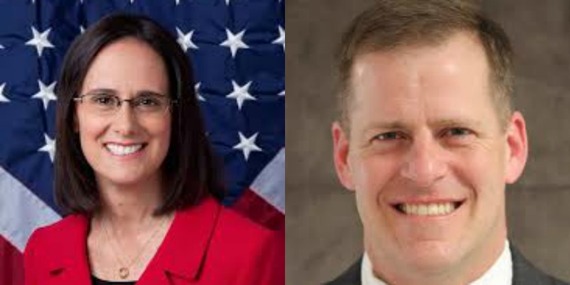 Since 2002, Lisa Madigan has been the Attorney General in Illinois. After flirting with a run for governor, she chose to stick with running for a fourth term as Attorney General. Her Republican opponent this year is political newcomer Paul Schimpf.
Madigan's only competitive election for attorney general was her first, in 2002, when she defeated DuPage County State's Attorney Joe Birkett 50 percent to 47 percent.
Will she have to deal with a competitive election this time around?
Today, a Reboot Illinois poll, conducted June 16 by We Ask America, has the answers.
While Madigan is running for her fourth term, there is one statewide race that does not feature an incumbent candidate. The state treasurer's race between Tom Cross and Mike Frerichs is close, but which candidate currently holds the lead? Our exclusive poll has the results.