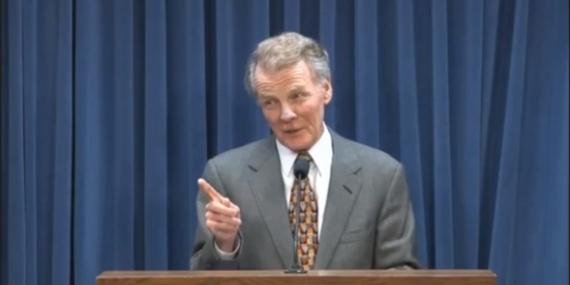 Republican gubernatorial candidate Bruce Rauner has made term limits one of his four major campaign focuses. He's pushing a message of "Eight years and you're out." That got us thinking. Which legislators would not be able to retain office following the November elections if Illinois already had an eight-year term limits law in effect? Essentially, which lawmakers have already served in either the House or the Senate for at least eight years?
Some lawmakers have been in office for more than double the maximum length of eight years!
CHECK OUT THOSE LAWMAKERS HERE
We then created a list of Illinois lawmakers who will have served at least eight years in their respective legislative body by next January. It's lengthy, but of course, this is Illinois.