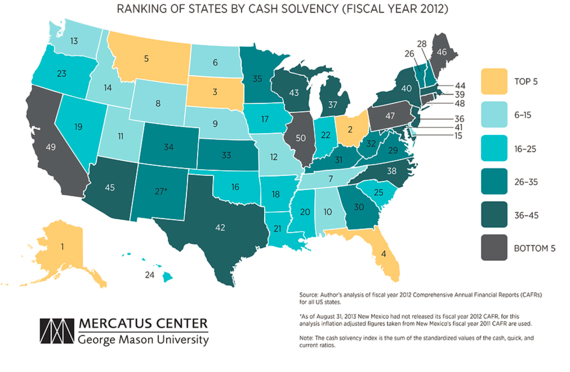 It's well-known that Illinois' fiscal situation is not good. In fact, it's one of the worst in the nation. But exactly how bad is it?
George Mason University's Mercatus Center examined the fiscal stability of all 50 states. You can read that study in detail here. We're most interested in how Illinois fared, so we've broken down Illinois' rankings in cash solvency (the ability to easily access money), budget solvency (the ability to easily create revenue to cover expenditures) and the overall fiscal condition.
Bottom line, Illinois did not fare well. The Land of Lincoln finished in the bottom five in the nation in all three categories, including finishing last in one of the categories (hint: check out the image for that one).
Check out our infographic to find out how poor Illinois fared on it's fiscal situation report card.