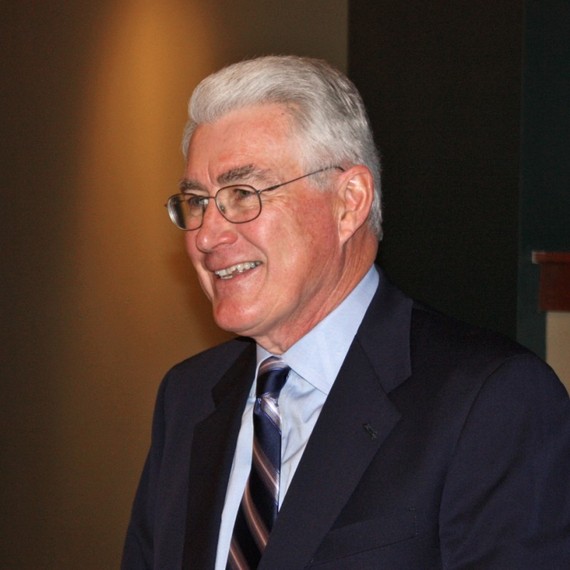 Bruce Rauner's plan for legislative term limits would cap the amount of time a lawmaker can serve in office at eight years, so if the proposal becomes law following this upcoming election, any lawmakers elected or reelected in the 2014 election would have their clock started. They would not be allowed to retain office following the 2022 election.
Part of the reason term limits have become such a popular reform push in Illinois is because of career politicians such as House Speaker Michael Madigan who has served in the Illinois House for over 40 years. The issue, according to former Illinois Gov. Jim Edgar, is Madigan is old enough that eventually he will leave on his own before being forced out by term limits.
But if term limits become law? Madigan will "stay on for eight years just to spite everyone," Edgar said at a term limits symposium co-hosted by the Better Government Association, the Union League Club of Chicago and the Paul Simon Public Policy Institute.
Madigan aside, what were Edgar's other thoughts on term limits in Illinois?
And along with Madigan, if term limits were passed into law eight years ago, which lawmakers would be forced out following the upcoming election?