LEGAL VS. RIGHT Whether House Speaker Michael Madigan broke any laws in trying to obtain a raise for a political donor at Metra is all but irrelevant. It's what he did within the law that's the problem. Illinois' culture of political clout has created a taxpayer-financed connected class that enjoys help from political sponsors in employment, promotions and pay raises. I explain in my blog post today, with help from the Chicago Tribune, Chicago Sun-Times, (Champaign-Urbana) News-Gazette and Peoria Journal Star. Madigan's role in the Metra scandal is reverberating across the state -- and causing a lot of important questions to be asked.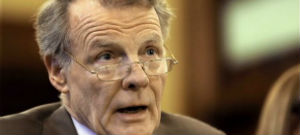 NOT FAIR BUT IT'S THE LAW There's no greater and more egregious example of state-sanctioned corruption than the system outlined in the Illinois constitution that lets politicians carve up the state into districts that best suit their political goals. We've got to end the incumbent protection program. We've joined the Yes for Independent Maps movement to act to do something about it. We need your help. Don't you want to be able to say you stepped up to help? Click here to find out more and sign on for what promises to be the most important political fix for the better.
2014: QUINN-DALEY SLUGFEST Capitol Fax publisher Rich Miller wasted no time in gauging public opinion after Attorney General Lisa Madigan officially dropped out of the governor's race last week. His poll the following day showed Gov. Pat Quinn leading Bill Daley in the race for the Democratic nomination. But Quinn's numbers aren't great, and Miller expects the governor to attack Daley hard on high-profile aspects of his resume, like being Bill Clinton's point man on NAFTA and being president of a "too big to fail" bank that got a $25 billion government bailout. Great insights as the primary season moves into high gear.
ILLINOIS INTEGRITY For more than a decade, Illinois has been a national poster child for political corruption. But now it's a leader in political integrity according to the Better Government Association's Integrity Index. But don't get too excited -- Illinois' high marks are more like an A in effort than a political rebirth. BGA President Andy Shaw explains how extreme corruption has led some historically troubled states to redouble their efforts to change the culture. Read it here.
PENSION CRISIS HITS HOME IN CHICAGO SCHOOLS Moody's downgraded Chicago's credit ratings three notches. Within 24 hours, Chicago Public Schools officials revealed they are laying off another 2,000 employees, including 1,036 teachers. This is just the latest of the litany of woes that affects every Illinoisan because of our politicians' failure to enact pension reform. Chicago and Illinois' economic troubles are rooted in the chaos our out-of-control pension costs have brought to state government. Help us keep the pressure on our lawmakers to fix this crisis. Sign on here and check out our infographic timeline on the history of Illinois' pension trouble.
TOP 5 We've got links to the state's 5 best news and views offered up today. You'll find links to and summaries of many more in the Daily Tip-Off section of our website. If you read today's No. 1 entry on the progressive income tax proposal, be sure to check out our infographic for some nationwide perspective.
5. Issues are taking a backseat to personality differences in battle between Quinn and Daley. (Chicago Tribune)
4. Contrary to Karen Lewis' belief, the layoffs by CPS aren't a conspiracy theory. (Chicago Sun-Times)
3. We're not there yet, but Illinois could be heading down the same path Detroit went - the yellow brick road to bankruptcy. (The Pantagraph)
2. Rahm Emanuel blamed Chicago's bad week last week on the continuing pension struggle the state faces. (Chicago Tribune)
1. Illinois Democrats are pushing to get a progressive income tax proposal on the 2014 ballot. (Daily Journal)