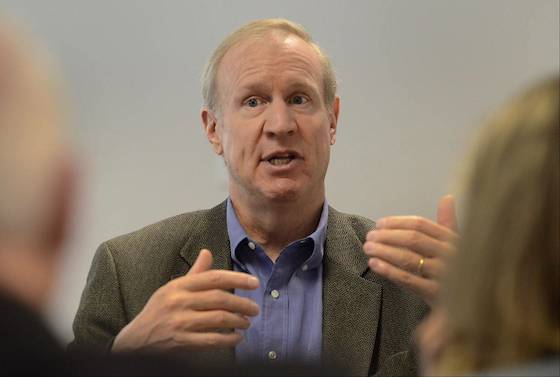 Over the past three weeks, forces aligned against Republican gubernatorial candidate Bruce Rauner have launched a barrage of anti-Rauner ads over the airwaves, on social media and in print.
A new poll shows that, overall, the public isn't buying it.
We Ask America came out with a poll showing that, while the anti-Rauner ads made a small dent, Rauner still has a large lead over his rivals Bill Brady, Dan Rutherford and Kirk Dillard.