CAREFUL WHAT YOU WISH FOR "Term limits has a lot of appeal as something that might do something to help root out the culture of corruption in politics. And in Illinois, you have to admit that recent history suggests that we need some help in this regard." So writes political scientist Chris Mooney, director of the Institute of Government and Public Affairs at the University of Illinois. With Republican governor candidate Bruce Rauner backing a well-financed effort to put a term limits constitutional amendment on the 2014 ballot, the issue has more momentum today than it's had in 20 years -- since then-Treasurer Pat Quinn nearly got term limits onto the 1994 ballot. But Mooney says term limits often worsen the very things they're intended to improve. Something to think about as petitions for a term limits amendment get passed around in the months to come.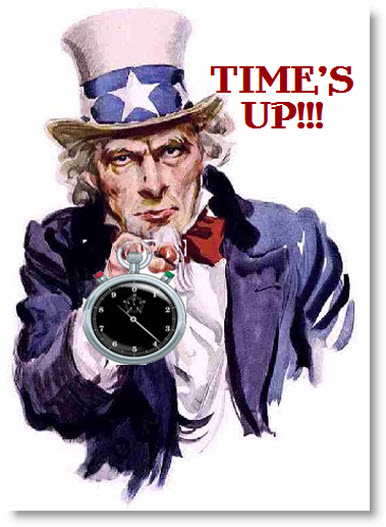 ________________________________________
BIG PICTURE Mooney has studied term limits extensively. His views expressed in the piece above come in large part from a 2007 study he conducted that looked at the effects of term limits in states that had them (and, of course, from an intimate knowledge of Illinois politics). The study concludes that term limits are a very broad solution to a very narrow problem. And with broad solutions come unintended consequences. Read it here.

• I also discussed the pros and cons of term limits in this post from last month. Certainly a lot to consider in what, at first glance, seems like the simplest of issues.
________________________________________
TOP 25 For an idea of where term limits supporters are coming from, check out our list of Top 25 longest serving lawmakers in Illinois. The political reality is that the term limits effort this time around is aimed primarily at the occupant of the No. 1 position.
________________________________________
TOP 10 PAC MONEY Find out which political action committees in Illinois have raised the most money this year in today's Top 10 list. Donors to one of them will be getting their money back shortly. The list is here.
________________________________________
FUN FACTS: KIRK DILLARD Kirk Dillard missed the Republican nomination for governor by a mere 193 votes in 2010. He may be well known, but here are a few things you might not know in Part 2 of our Fun Facts series.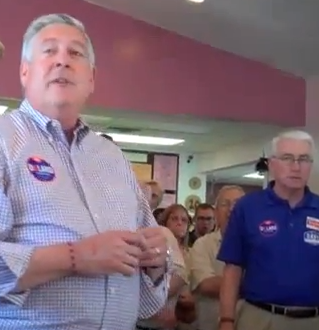 ________________________________________
CHAMBER BACKS FAIR MAPS In my blog post referenced above, I make the case that the problem in Illinois isn't necessarily that politicians stay in office too long. It's that they can do so because party bosses create district maps tailored to their reelection needs. Thus, they rarely have to worry about a credible challenger. Nor do they have to seek any support from voters of the opposite party. This post-census map-rigging is the foundation of the biggest problems in Illinois government. Reboot Illinois wants to change the map-drawing system and is a strong supporter of Yes for Independent Maps. Thus, it's encouraging to see that Illinois Chamber of Commerce President Doug Whitley is urging his members to get involved. Check out Whitley's letter to Chamber members for a good explanation of why this reform is needed and why you should get involved.
________________________________________
SOUND OFF FOR FAIR MAPS Wresting the power to create legislative districts away from the politicians is a mammoth effort that will require gathering a minimum of 300,000 signatures and a boatload of legal work. The Illinois Constitution does not make it easy for citizen initiatives like this one to get on the ballot. Yes for Independent Maps has taken on this Herculean task, but it would be so much easier if the General Assembly would get behind it. Tell your representatives in Springfield and other leaders to support this important reform by using our Sound Off tool. It's an easy and effective way to get a message directly to the people in power. (And if you don't know who your representative and senator are, it'll tell you that too.) Click here and demand maps drawn for voters, not to protect incumbents.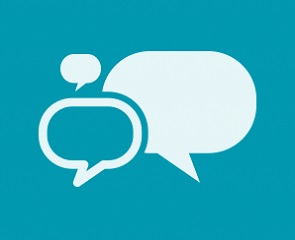 ________________________________________
SPEAK UP AND SOUND OFF Redistricting reform is only one of many issues on our new Sound Off tool. Taxes, pension reform, school funding and the Metra scandal are just a few of the other topics you can choose. It only takes a few mouse clicks to identify your representative and senator, choose your issue, send your message and encourage your friends to do the same. Believe it or not, Illinois lawmakers really do listen to their constituents, especially when their numbers are too big to ignore. Give Sound Off a try!




________________________________________
TOP 5 Here's what's making news in Illinois today:
• 5. The city of Chicago is asking the state to change its method of buying power for utility customers,which would hike the rates ComEd customers. (Crain's Chicago Business)
4. Following the indictment of the former comptroller of Chicago, Mayor Emanuel is reining in the power of the comptroller's office. (Chicago Sun-Times)
3. Cook County is seeking help from the Illinois Supreme Court to ease its court backlog. (Chicago Tribune)
2. Hillary Clinton weighed in on the Illinois governor race, calling Pat Quinn the "luckiest politician." (Chicago Tribune)
1. The judge hearing the lawsuit brought against Pat Quinn by the state's legislator leaders indicated he will need more time before he issues a ruling. (Chicago Tribune)