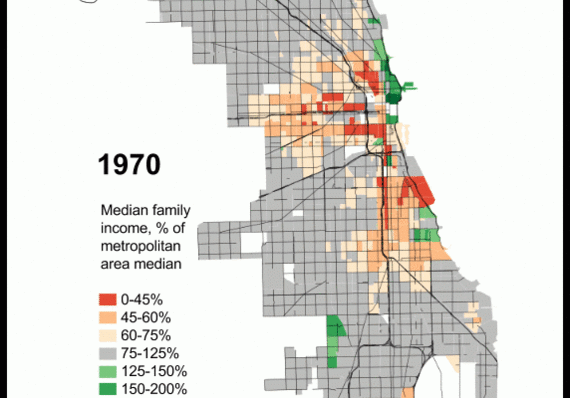 In 1970, Chicago had a booming middle class. In the 40+ years since then, the middle class has disappeared from the city, squeezed out by growing lower and upper classes. It has left the city with two different economies.
Watch Chicago's middle class shrink over 42 years with this amazing animated map created by University of Chicago graduate student Daniel Kay Hertz. Reboot Illinois' Matt Dietrich provided some relevant commentary so you can argue over causes and effects.
While the middle class is disappearing, Chicago is facing another crisis: the looming pension crisis. Mayor Rahm Emanuel has proposed a pension plan that will rely partly on increased property taxes to help close the pension gap. It has gone from apparent clear sailing through Springfield to now having hit a brick wall.