Gov. Bruce Rauner has called a union bill passed by the General Assembly the worst piece of legislation in Illinois history and a "direct, frontal assault on the taxpayers of Illinois."
He vetoed Senate Bill 1229 on July 29 and then lobbied fiercely for the Illinois Senate to let his veto stand. On Aug. 19, as he celebrated Governor's Day at the Illinois State Fair, he said a Senate override of his veto would prove that Senate President John Cullerton and his Senate Democrats are "under the thumb" of Rauner's political nemesis, House Speaker Michael Madigan.
The Senate defied Rauner and, with one Republican joining then, overrode Rauner's veto later that day. On Sept. 2, the Illinois House is expected to consider doing the same. We believe Rauner's veto should stand and the General Assembly should let Rauner do what he was elected to do. Whether you agree with us or not, we urge you to use our Sound Off tool to let your state representative know you're watching.
Why all the controversy over this bill? It depends on which side you ask. The bill would prohibit the union from striking or Rauner from locking employees out if an impasse in negotiations is declared. What would happen next under the new law is the source of disagreement.
Rauner says the bill will result in his being swiftly removed from negotiations with AFSCME Council 31, the union that represents 38,000 state employees and whose contract expired June 30. He says the bill would bring in arbitrators who would be allowed only to make a winner-take-all choice between the offers on the table by Rauner and the union. And he says the three-member arbitration panel will be slanted in favor of the union.
Read the rest at Reboot Illinois and check out the video where Reboot Illinois' Matthew Dietrich and Madeleine Doubek discuss the situation: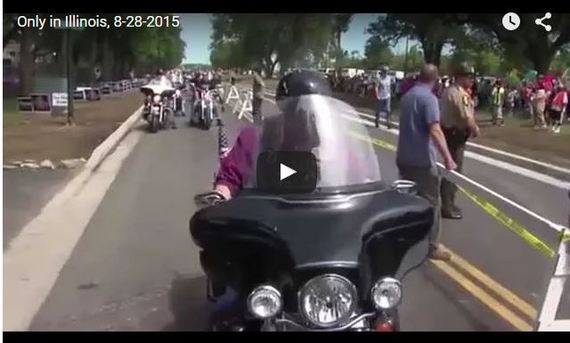 As the union vote situation heats up, Chicago Tribune cartoonist Scott Stantis offered his take on the arbitration bill, saying he supports the idea of letting Rauner's original veto stand.
Click to see the full version of the cartoon: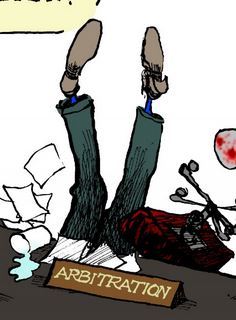 NEXT ARTICLE: Editorial: Let Rauner do what he was elected to do