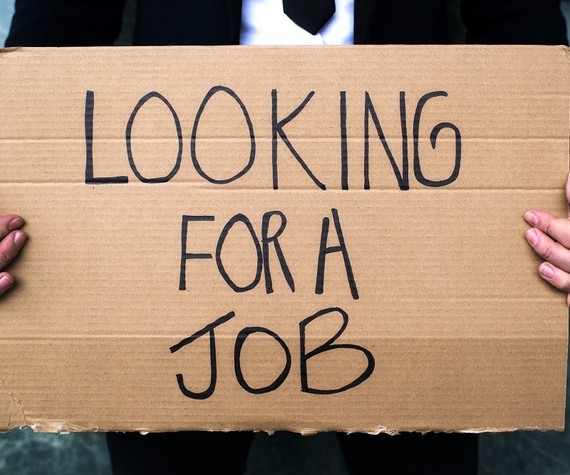 According to data released for March 2014, Illinois' unemployment rate was 8.4 percent, which was the third-worst rate in the country. You can see a map of all 50 states' unemployment rates here.
Illinois lagging behind the rest of the country in terms of unemployment is nothing new... it has been that way since the recession. But why can't the Land of Lincoln catch up? Why does it have to be stuck in the pack at the back?
Crain's Chicago Business columnist Paul Merrion believes he has some answers to that question. Merrion writes:
Illinois' stubbornly high unemployment is the result of several factors, including the severity of the state's housing slump, which has badly hurt the construction industry. The decades-long decline in manufacturing has continued, while neighboring states like Indiana and Michigan have a larger share of the rapidly improving auto industry, the only part of the sector that is rebounding. Meanwhile, jobs in retailing and financial activities in Illinois also continued to decline here while the rest of the nation recovered.
We've got more of Merrion's thoughts, along with the possible future of the income tax hike in Illinois and what Chicago voters want instead of a property tax (hint: it affects commuters) in today's lowdown.