I'm so excited to see the arrival of a new season. Spring is always so exciting with fresh green popping up everywhere in nature. As I enjoy this dose of fresh green tones outdoors I thought, why not bring a little of that inside to decorate your home? A touch of green from the natural world is always a great way to freshen up things in your decor or on your table for that next dinner party or brunch! Here are a few moments of inspiration from a recent party that I thought might conjure up that spring design joy we are all looking for right now!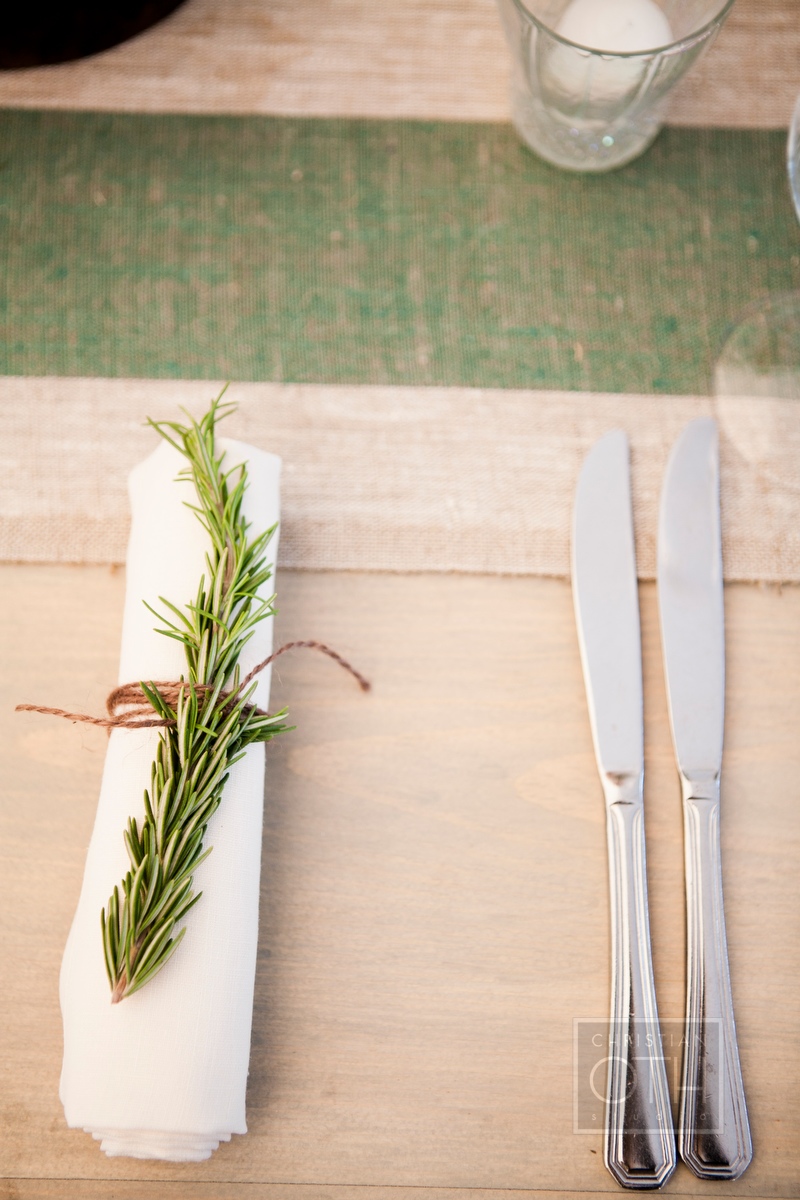 Freshen up a place setting by adding a stem of rosemary or any fragrant herb. Add a simple table runner with a stripe of green as I did here. The natural linen tones and whitewashed wood of the table work perfectly with the fresh green tones.
Take simple containers like this galvanized bucket and fill with a single type of flower or foliage. This green kale looks great but you could use hydrangea, lilac or even green chrysanthemums.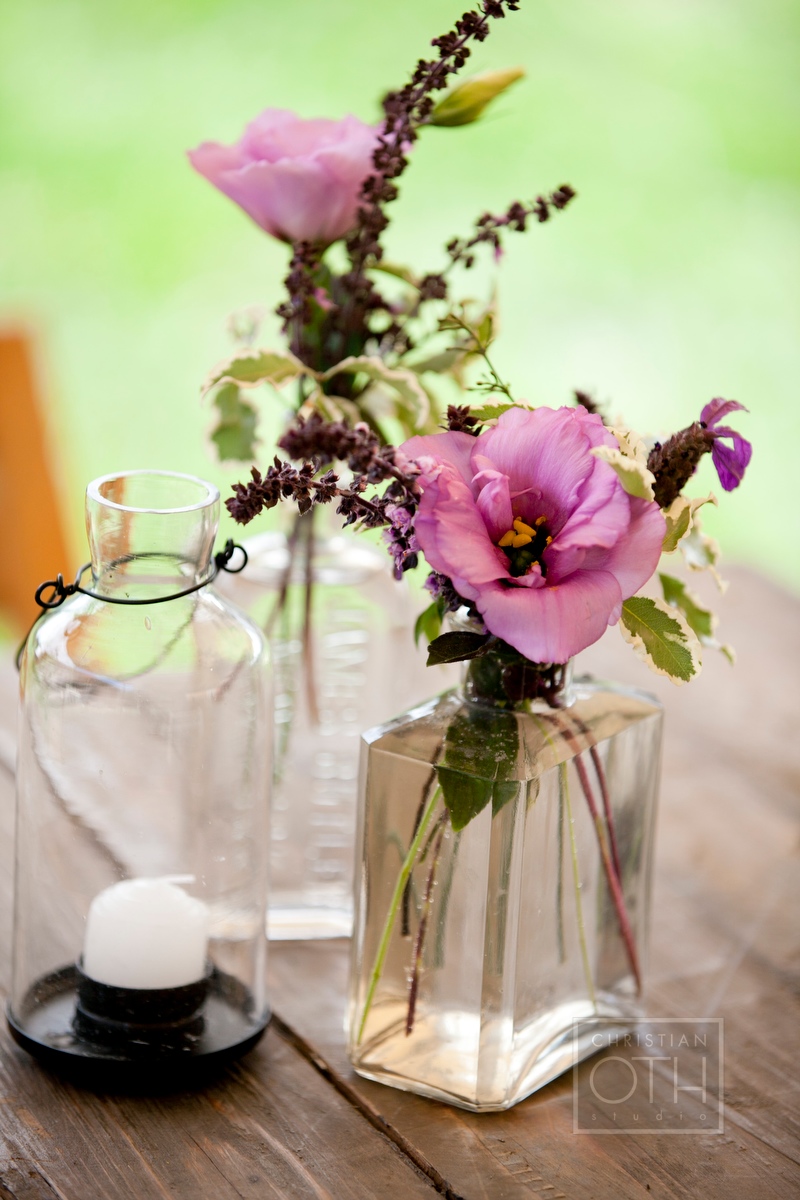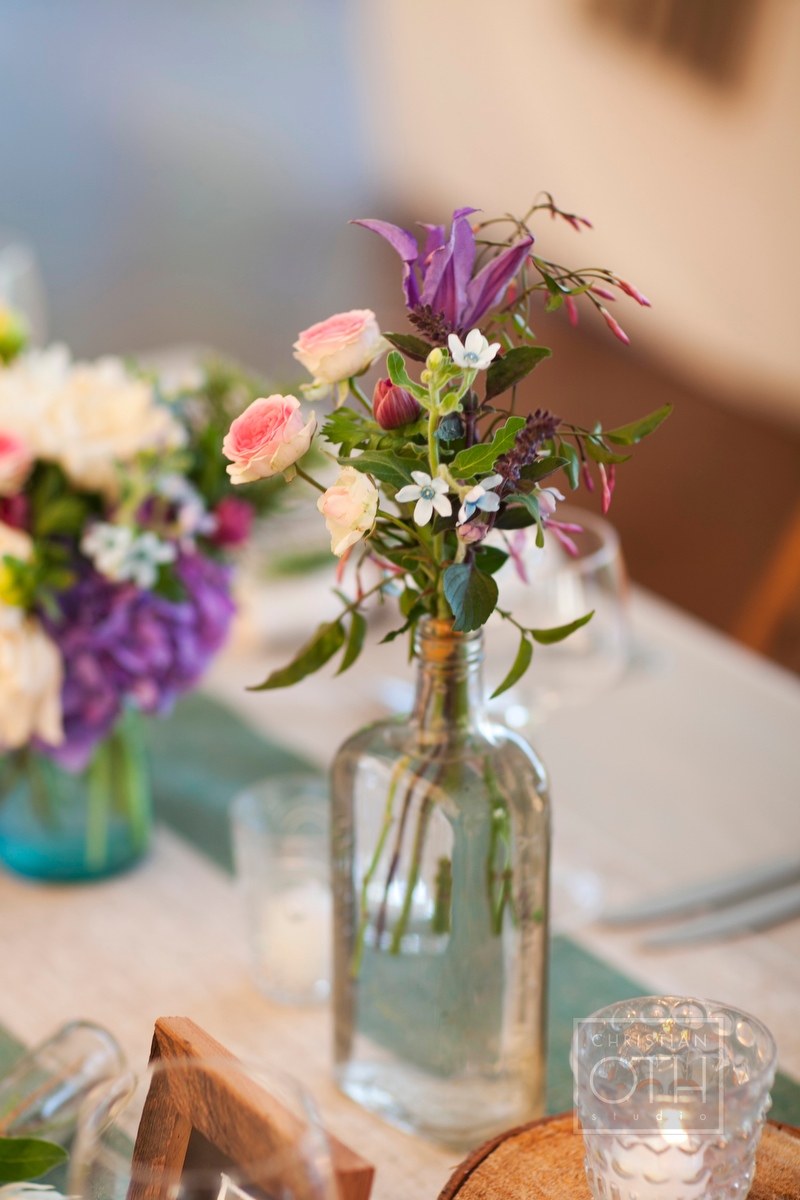 Make simple little arrangements with spring blooms and little branches from a cherry tree or anything blooming in your own yard! Use recycled and vintage bottles and group in clusters with candlelight for a perfect, chic table accent. This would be great on a coffee table, bedside table or as a centerpiece.