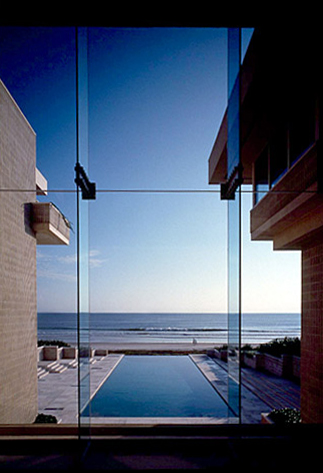 It was 50 years ago when William Morgan began his career as an architect--a half century journey in design that exemplifies the best in Modernist aesthetics.
Morgan, who studied under Walter Gropius at Harvard in the early 1950's, is a progeny of the Bauhaus, having benefited as well from the tutelage of Josep Lluis Sert, a protege of Modernist titan, Le Courbusier. On being a student of Gropius, founder of the Bauhaus school, Morgan says:
"My most vivid recollection, he used to get up on the desktops. Gropius would look down on a drawing to see it directly on. He didn't want to see it at an angle, but to see it as if pinned up on a wall. I remember him walking around on the desktops (laughs). It was a matter of perspective, understanding everything with no distortion."
After graduating Harvard, Morgan became a full-time employee to another Modernist legend, Paul Rudolph. He started out doing menial tasks and odd jobs, but it wasn't long before he had become the manager of Rudolph's Cambridge office. Reflecting on Rudolph, Morgan recalls him saying:
"If a building is not built, you will not have architecture. You don't have architecture until it's in 3 dimensions--experiencing it in the light of day. Then you understand what it is. Drawings on paper are not architecture."
Having studied under Gropius and working for Rudolph, Morgan could have stopped there; relying on great references and a solid foundation in building. But instead of simply repeating what he had learned, he plunged himself into an independent study of indigenous world cultures, becoming self-taught in archaeology and anthropology, authoring many books on the subject.
It was during this time that he pioneered what has become known as Earth Architecture-- buildings that are well-integrated into their natural surroundings, practical and respectful of site-specific terrain attributes.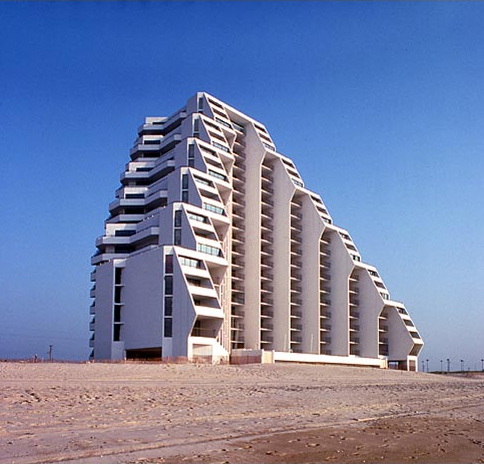 Long before LEED certification, Morgan's creative vision had led him toward a deep understanding of green, sustainable living, creating durable and livable architecture, while also being elegantly iconic.
Take for instance the Hilltop House whose subterranean cavern rises from within the ground splitting apart the lush green grass lawn of a sunny Florida hilltop as it reaches up to the sun. With its low-slung roofline, this Zen-like space is sectioned in quadrants, supplying the ambient enclave with tunneled breezeways in the most unexpected places. It is a floorplan like no other. Supported by jutting, cantilevered, concrete rafters, the Hilltop House's deeply recessed, open-sky terraces and sloped berm walls, serves to elevate naturalistic sustainable living to new heights of sensible sophistication.
The Hilltop house is just one of Morgan's brilliant, signature designs. Equally as memorable are the Dune Houses, a seductive duplex hideaway, identical twin bachelor pads that could easily belong to James Bond 007 and Austin Powers. There's also the Lankshear House, which is as much of a home as it is an artist's study in light and line. Another residence, the Root House, embodies a perfect marriage between Mies van der Rohe's open-floor plan of glass walls and steel, with Frank Lloyd Wright's dense, natural stone massing and stepped silhouette. Indeed, this home reveals a mastery of materials rarely seen, expertly balanced on its beachside perch.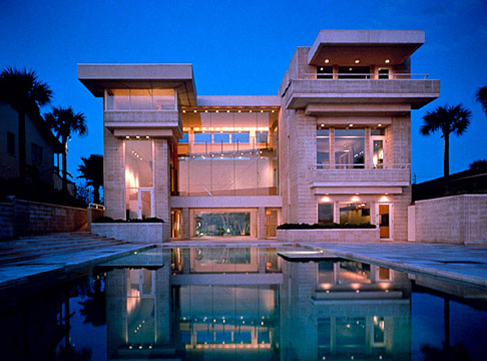 In the course of his career, Morgan has received more than 100 architectural awards with his firm, William Morgan Architects, having built more than 200 sites. And though ailing in health at 80 years old, Morgan continues to work, recently taking on a new 3 million dollar residential commission.
PHOTO GALLERY
William Morgan Slideshow