These days it seems the ever popular historical romance genre has become dominated by dangerously seductive Regency era dukes. Once upon a time, a girl could find some bad ass cowboys in historical westerns, tycoons in turn of the century NYC, and medieval Knights charging in to save the day. It makes one wonder: has the historical romance genre become narrowed down to just dukes?
I inquired with fellow romance authors and editors to check on the state of our beloved historical romances.

What's so sexy about Regency Dukes, anyway?

One of my favorite book signing moments was when a reader picked up a novel from the author seated next to me and asked if her book featured a duke. The author replied no and graciously pointed out that my novel had a double duke in it (seriously: he had 2 dukedoms. When some people don't have any!). The woman bought the book without even looking at it. Behold, the power of dukes.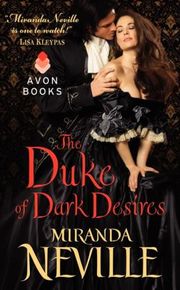 It's just a title--except for romance readers, duke is shorthand for the type of hero they can expect to read about and the kind of hero readers love: the powerful, alpha male who bows down to no one (except the heroine). An editor at Avon/HarperCollins, Tessa Woodward, notes, "In contemporary romance, the guys are often movie stars, princes, big time sports stars. In Regency England, the famous guy was the duke. Dukes are our equivalent." Author Lorraine Heath has a funny post on NPR breaking down Romance"s Favorite Rank and equates dukes with A-List movie stars. Author Manda Collins says they're the "historical equivalent of the modern billionaire."
Most romance authors are readers first, and though we watch the market closely, we also write what we like to read. So maybe dukes seem to have won the market just because they know how to please a reader more than any other type of hero. Ditto for the Regency era. It's fun, flirty, a little bit naughty, not too foreign, and has a long tradition in romance. "I think because of the emergence in the late nineties of Jane Austen in pop culture, most readers have some concept of the Regency era, so when they're looking for a historical, they choose the devil they know," Collins says. Or, the devil that's most familiar. "We know that romances can be comfort reads so it makes a lot of sense that readers are going to choose historical romances that seem familiar and comfortable to them."

Once upon a time in Walmart...

Booksellers want to stock books that readers will want, and so buyers for stores -- especially places like Walmart and Target, where a majority of romance novels are sold -- pay attention to the numbers. If novels with duke in the title sell well, they're presumably more inclined to order more of those, which means greater distribution for those titles, which means more sales, which means more readers falling in love with this type of hero and story...and heading into their bookstore to request such titles.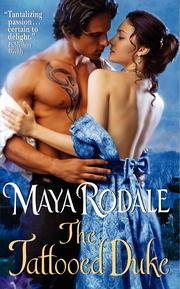 Woodward notes, "It's hard to know which came first. Dukes do seem to sell perennially. I don't turn down a book because it doesn't have a duke, and I don't buy if it does. But if it has a duke it makes me happy."
With the rise of self-publishing, there were great expectations for an explosion of non traditional romance novels: more pirates, more Colonial American settings, more locations other than England. All the strange settings that would possibly be a harder sell to a buyer at a mass merchandise account can find readers online, though they might not necessarily be big sellers in print (like erotica).
"Maybe New York is becoming more Regency-centric," says author Grace Burrowes, "but five years ago, I didn't see WWI, Edwardian, Egyptian, Gaslight, or even Western romances in the numbers I see them now. We have Georgian erotic, Scottish early-modern, Roaring Twenties... all manner of periods and subgenres springing forth that veer away from the Regency with excellent results."

Or does it just seem like Regency Dukes are taking over?

Can we lay the blame on the Amazon Also Bought algorithm? I used to browse the romance section of my local Barnes & Noble, picking up books by title or cover...no matter the genre, author or publisher. But now when I need a book, Amazon notices that I tend to like Regency romances authors, and just gives me more Regency romances. I also happen to enjoy dukes. If I have time to read a book, I want to be reading, not browsing so I'll click on the first thing that appeals to me. All of which makes me wonder: is there a totally thriving, vibrant selection of romance novels that Amazon and other online vendors never present to me?
Is the very platform that was supposed to have encouraged diversity responsible for narrowing it? Or is it just fragmenting an individual's awareness of what's out there?
"It depends on what type of book buyer you are," Woodward says. "If you are a 'take your friend's recommendation' kind of book buyer then you have a much better chance of getting random stuff. Goodreads readers and fans of romance blogs are probably going to get more variety." It turns out, there is so much more out there for historical romance lovers.

The Downton Abbey factor

Like many historical authors, I was thrilled when Downton Abbey became such a huge success. I expected a surge for historical romance in general, especially ones set in the Edwardian period. But did that boom happen?
"There was definitely a bump in the number of submissions," Woodward said. But stories set in the Edwardian era seemed "more popular in historical fiction than traditional romance."
One author who is writing successful stories set in the late Victorian era: Laura Lee Guhrke. "I enjoy writing trains and telegrams and afternoon tea with crumpets, and heroines who can work if they have to," she says. Her latest is How to Lose a Duke in 10 Days (But I bet she doesn't lose that duke at all!).

Where have all the cowboys gone?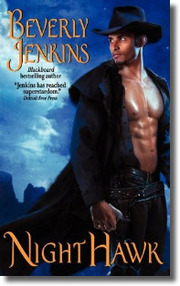 Turns out the historical western cowboy is alive and well -- in both Inspirational romances and erotica romances. "Some of the historical western erotic romance writers tied their stories into the BDSM trend," says author Cynthia Sax. "Think of it -- leather, branding, ropes, etc -- PERFECT for BDSM!" Cowboy lovers take note: Avon is looking for more western historicals. "We're talking about looking for historical cowboys," Woodward adds. "I do wonder if the next big thing is going to be the old western cowboy coming back."

Medieval Knights to the rescue?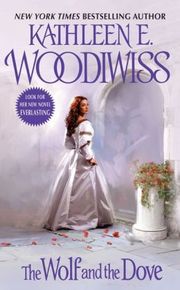 True story: author Jo Beverly has heard readers say they think the Middle Ages were "dirty, grimy and the life of women was too hard." Um, Romancing the Plague, anyone? But she points out that it was actually an amazing time for music, art and architecture and "with noblemen so often involved in war and politics, their ladies often had to be strong and independent." However, on the whole women did have less power in earlier timer periods, like the Medieval era and, as author Ann Lethbridge points out, it "might be less appealing to the modern woman." One challenge historical romance authors of any era face is balancing modern sensibilities with historical accuracy.
"I don't know what happened to medieval romances, because they were really popular but then they just went down. Hopefully they'll come back eventually," Woodward says. "If you need some saving, Templar Knights are the best ones for it."

Is erotica killing the historical?

Thanks to 50 Shades of Grey, erotica is now a huge trend and many romances are getting hotter, with more than just "vanilla" sex. This poses a dilemma for historical romance, which derives much of it's tension from restrictions on sex -- and limiting opportunities for the hero and heroine to get it on, even if they really, really want to.
"It's harder in historicals to get the hero and heroine in bed," Guhrke points out. "It takes longer, social mores were all about restraint, and unless the book is specifically an erotic historical, I think younger readers are impatient with the slower pace of the sex."
But those same challenges can make for insanely hot sexual tension -- something that makes many readers swoon with delight. One post on my blog, Just How Sexy Can Historical Romances Be?, generated many fascinating comments. One person notes, " Historical Romance authors need to amp it up if they want any chance to compete in today's market. With all the changes and new genres like New Adult popping up, readers are flocking in droves and salivating at the mouth for the latest steamy novel." But this person also adds, "You can make a book sexy without the characters having sex every 10 pages or so."
Having said all that, there is a new sub-genre flourishing: the erotic historical. So no, erotica is not killing the historical at all. In fact, historicals have some of steamiest sex scenes in romance.

Put away the smelling salts: the historical is not dead.

This is not another blog proclaiming the death of the historical -- though there were flutters of worry when only 3 historical romance novelists made the list of top selling ebooks from Publisher"s Weekly. Scribd, a digital book subscription service, reports that historical romance is the most popular sub-genre of the most popular genre on their platform, trumping even contemporary and erotica. A classic time travel romance, Outlander, is now a popular TV series. According to statistics from Romance Writers of America, historicals account for approximately 33 percent of the romance genre's sales -- more than paranormal, Christian or New Adult. Woodward adds: "I have a whole bunch of [historical] authors doing incredibly well to prove it's not dead."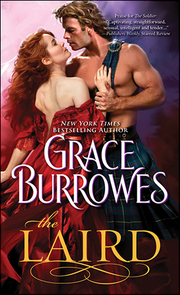 As I was perusing my recent issue of RT Bookreviews I paid close attention to the time periods of the historical romances reviewed. Yes, there were Regency and Victorian novels, but also ones featuring Vikings, others set in Ancient Greece, and a few medievals. As Burrows points out, "interest in periods other than the Regency is flourishing, and even the Regency period is being explored in new ways. As reader, I'm very pleased to see everything from Egyptian to Viking to WWI settings in romances, right along side the Medievals, Westerns and Regencies."
The historical romance is alive and well, perhaps offering even more diverse settings than ever before. There's never been a better time for readers to discover the pleasures of the past in a historical romance .