The drive from Nutley, New Jersey to Cold Spring, New York takes less than 90 minutes, but this village, tucked between Foundry Cove and Hudson Highlands in Putnam County, feels like a world away. The Main Street shops run for just a couple of blocks before the road takes you front and center to the Hudson River, with a view that feels both quaint and expansive at the same time. If you're lucky, you'll hear the dim hum of a train snaking its way along the opposite shore. And if you're smart, you'll head to Benny Zaken's frozen yogurt café, Frozenberry, at the corner of Main and Garden. Here is where Type Rider and BraveGirlsArt founder Amy Tingle joined forces last Sunday on a bright and sharply cold afternoon. Our task for the day was to build a Wish Tree outside of Benny's shop.
What's a Wish Tree? It's a community art space that is open and accessible to all ages and abilities. We brought blank mail tags and art supplies including markers, stickers, watercolors, inkpads, and stamps, and set up a table in the sunny corner window. We also set up an Olympia DeLuxe typewriter (freshly purchased from Decades across the street) on another table. There were three customers in the café, a woman and her two teenage girls enjoying a treat before heading home, and the girls sat down at the table and promptly churned out a dozen wish tags over the next hour. Meanwhile, Amy and their mom, Judy (of nearby Garrison) headed outdoors to create a twine structure on the tree to hang the tags, as the branches were slightly too high for everyone to reach.
Like the Type Rider project, the Wish Tree is an equal opportunity canvas for others to participate, but because the tags become public right away, they create a wonderfully visible visual display of the diversity of voices in a community.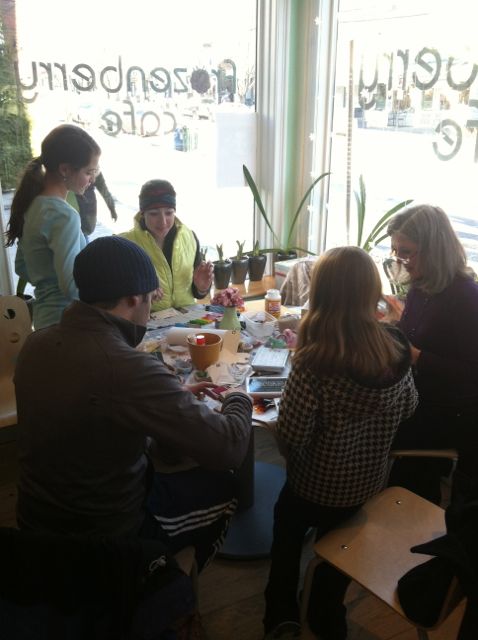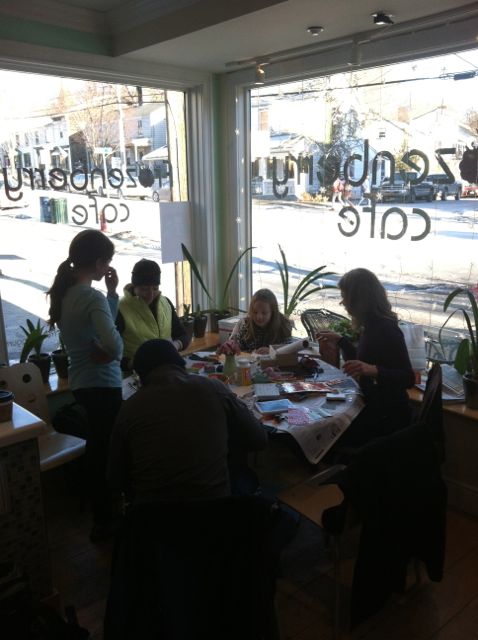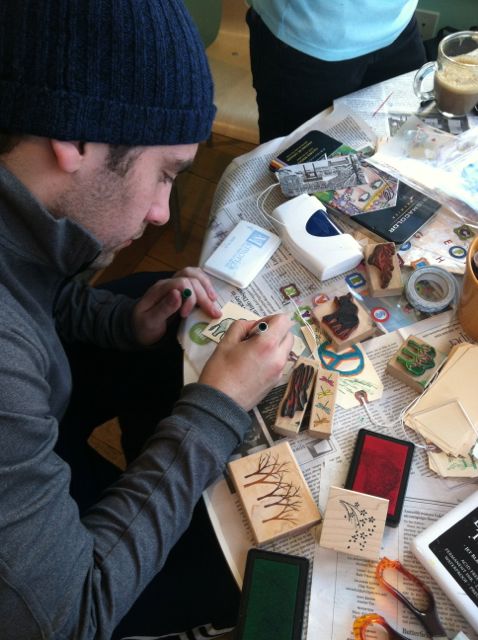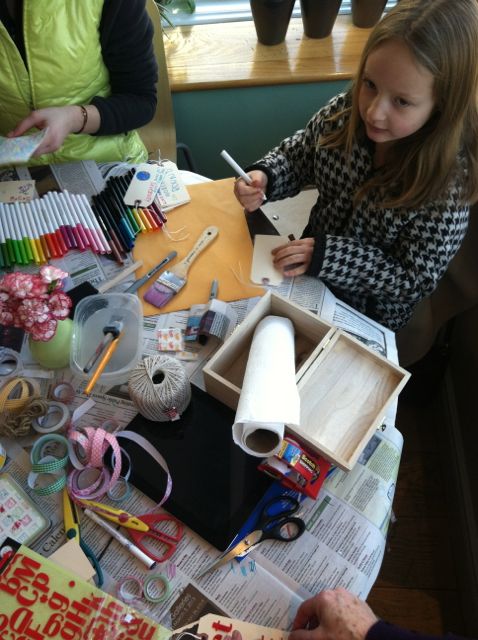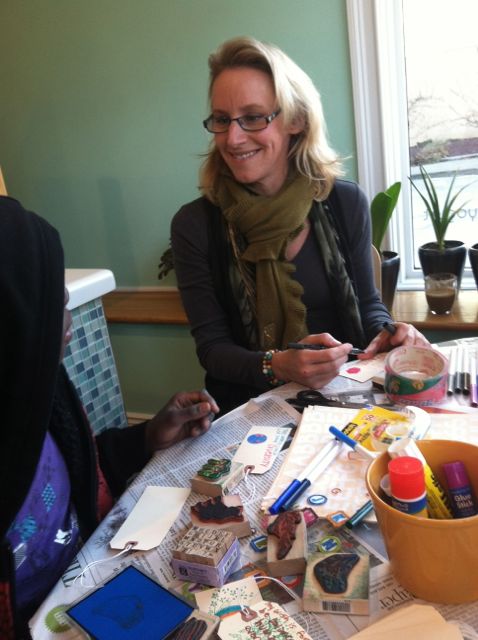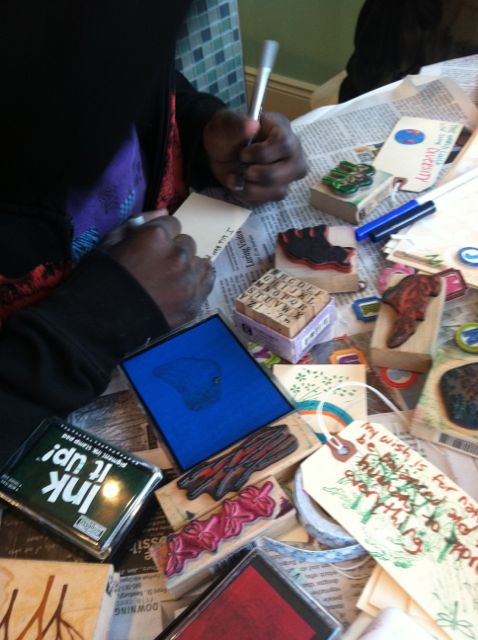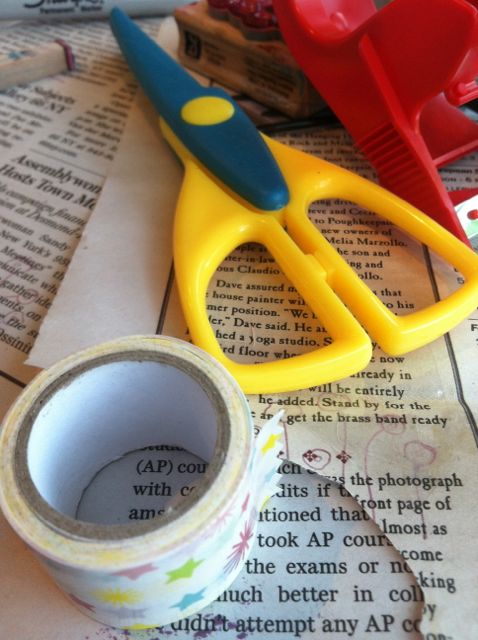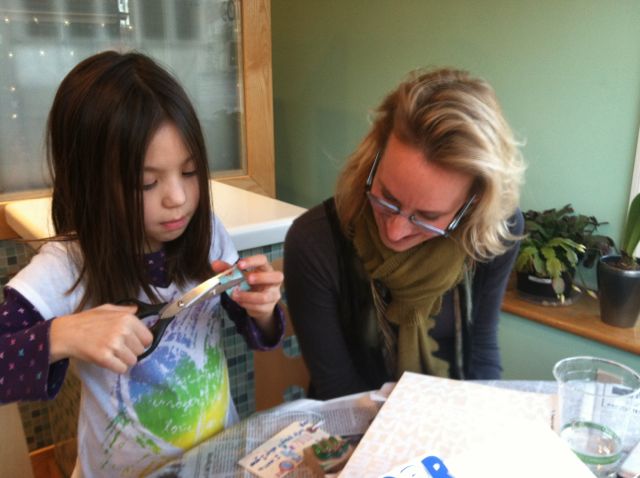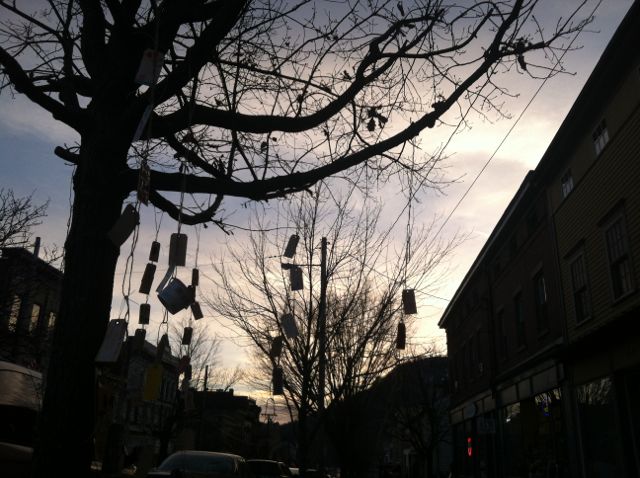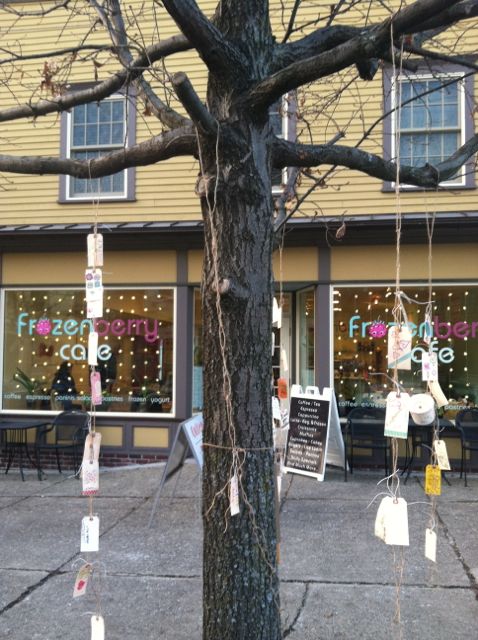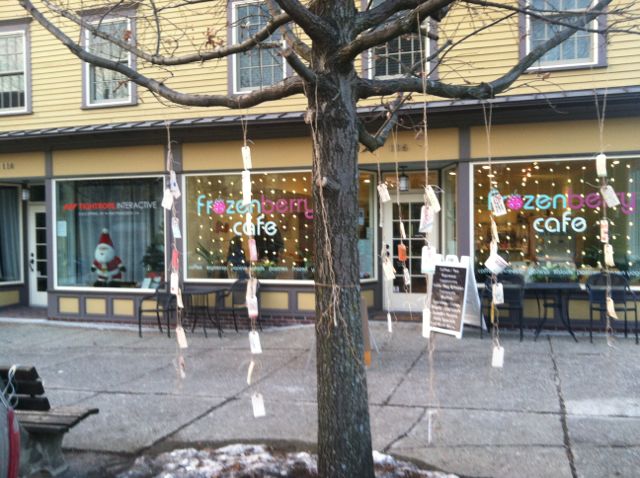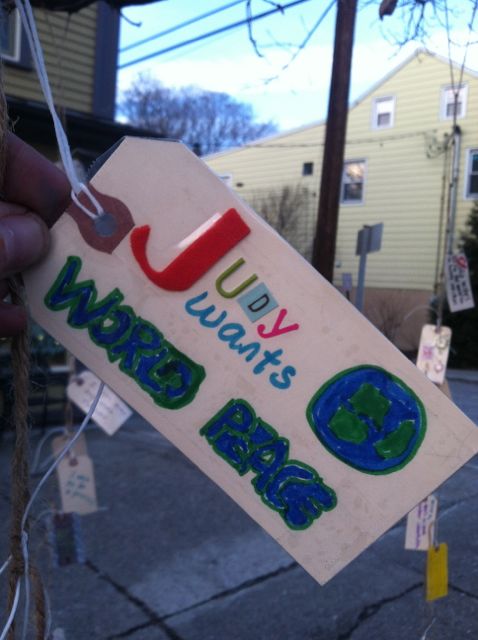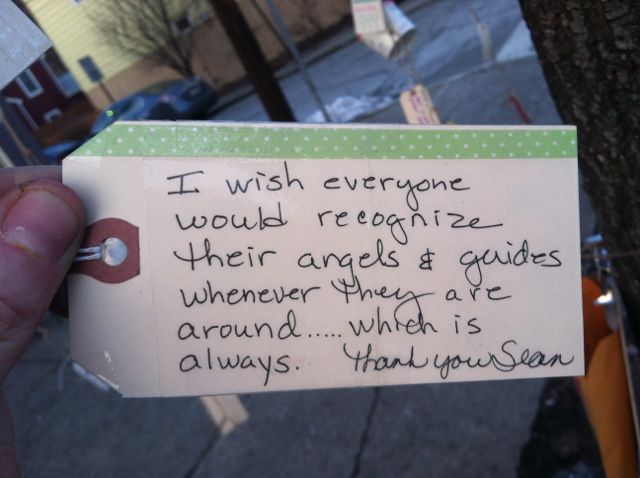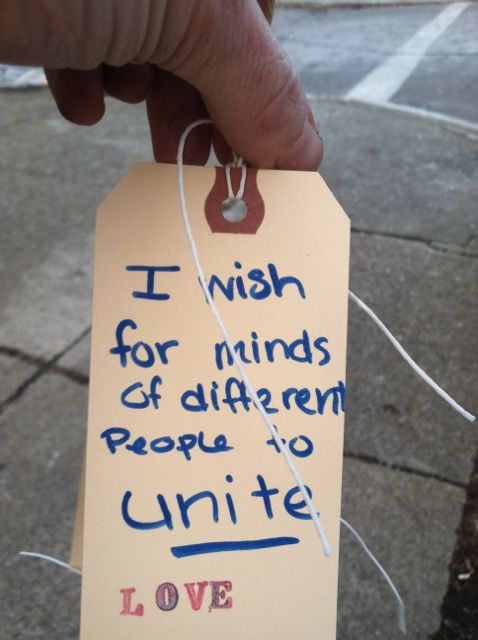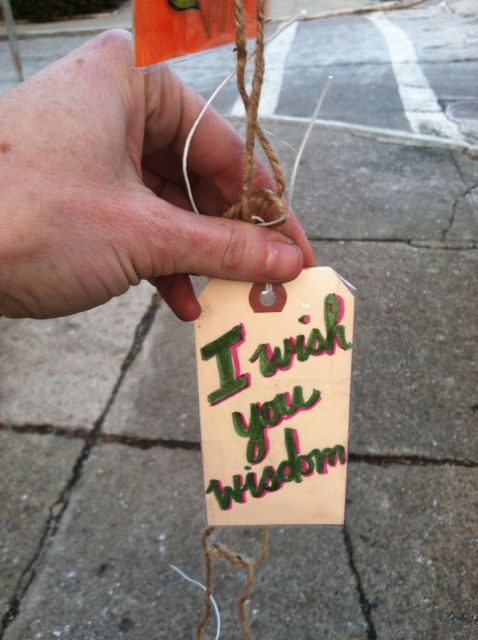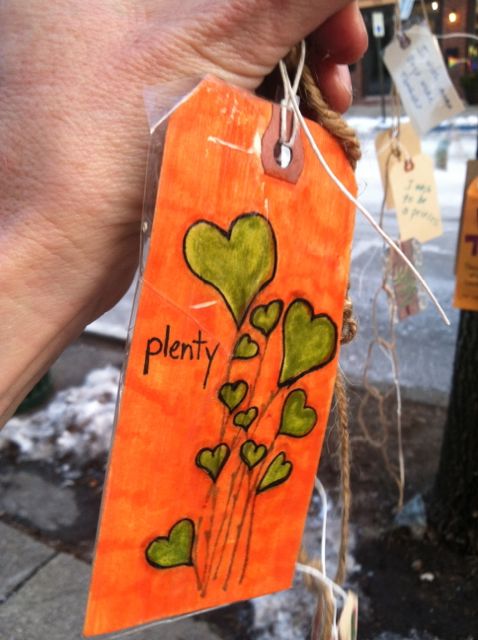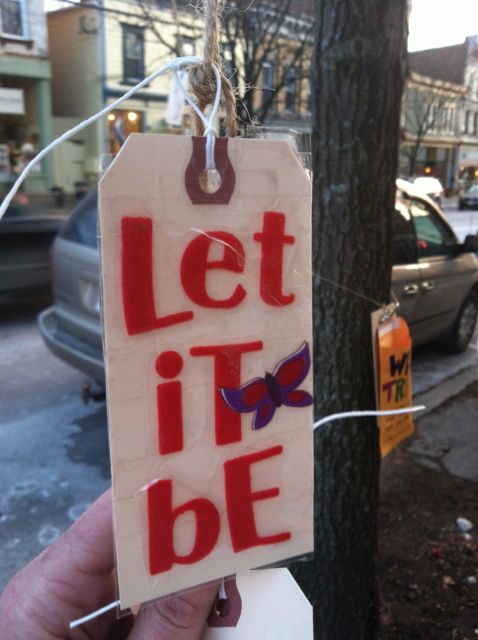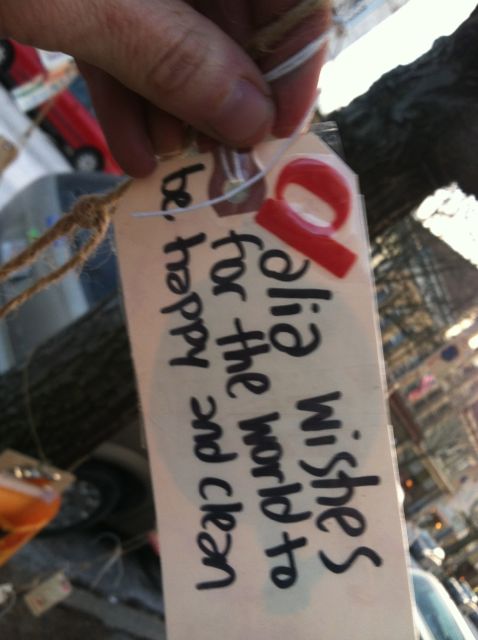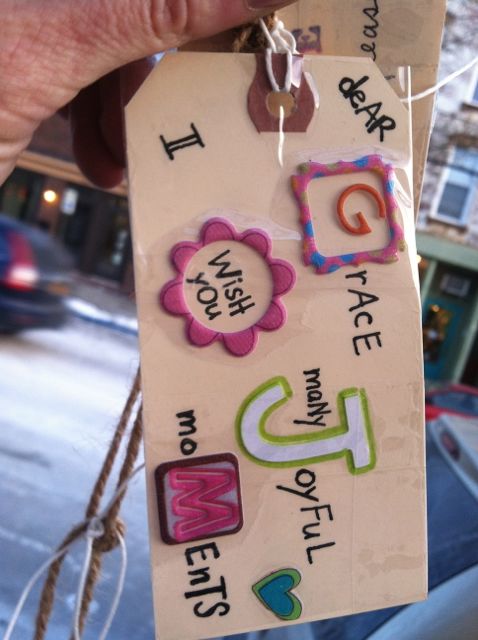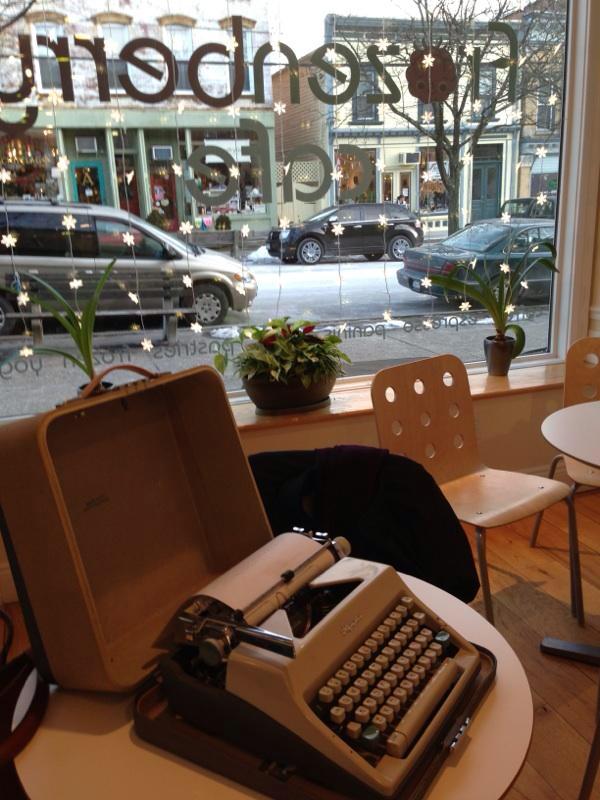 It was amazing to sit with children and adults alike for our afternoon in Cold Spring and to see strangers come together through art, writing, and wish making. People are surprised and delighted to be offered the opportunity to express themselves and to share their visions for a better world. We have already built wish trees in Squam Lake, New Hampshire, Decatur, Georgia, and here in Nutley at the Mudhole and have plans to create more in the coming months in Illinois, Alabama and North Carolina. Stay tuned for details!
For more information about the Type Rider project, click here.
Amy Tingle offers art and self-empowerment classes in Nutley, New Jersey/ BraveGirlsArt gives girls a chance to explore a variety of art mediums, to play, and to express themselves in daring new ways. It is a place where they can get to know themselves better, examine their place in the world, learn to feel secure about themselves as girls and as artists, and more aware of who they will become.