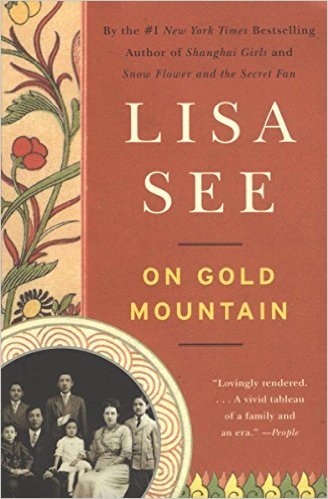 "In all my novels, including the mysteries, I've written about history that has been lost, forgotten, or deliberately covered up. I've written about how history affects individual people and their families, every day, including all of us right now. With my writing, I've tried to be in the room with my characters and to 'live in their clothes a while.'" - Lisa See, On Gold Mountain
Prolific author Lisa See has opened the world's eyes to previously under-explored Chinese-American history - to a large extent, by writing about her own remarkable family. Known for her meticulously researched books such as On Gold Mountain, China Dolls, Snow Flower and the Secret Fan, Shanghai Girls, and Dreams of Joy, she has taken her readers deep into a captivating and enigmatic cache of history. And though See is also noted for her "Red Princess" mystery series, her latest endeavor is aimed at stripping away some of the mystery for others.
With the launch of Step Inside the World of On Gold Mountain, See is sharing the secrets of her sleuthing success when it comes to Chinese and Chinese-American research and genealogy. Going beyond the already helpful On Gold Mountain timeline on the main part of her website, she is now offering a whole new component featuring:
videos including an hour-long talk on Chinese-American research
and critical context through People, Places and Events sections that address topics such exclusionary legislation, the Opium Wars, historical figures, the Transcontinental Railroad, and paper sons - all key aspects for those attempting to tackle what remains one of the most challenging types of genealogy.
I know what my first stop will be with my next Chinese-American case.