Working in the travel industry has introduced me to some very inspiring and interesting people from all over the globe. From real life adventurers and explorers to writers, journalists, TV personalities, Hollywood actors, famous athletes, and plenty of other people who could easily be labeled the most interesting person in the world.
I have been pitched countless concepts by travel bloggers all the way to corporate executives, making my inbox always full of random yet attention-grabbing content and ideas. This is just one of the many reasons I love what I do. I can't even guess how many aspiring authors and travel writers have sent me manuscripts, show concepts, film treatments, and finished books about their wanderlust experiences.
Being a big fan of the written word especially as it relates to travel, I always accept the stories with an open-mind and smile, knowing that I will be able to delve into another world as told by another nomadic explorer. I thought it was quite peculiar though that every single book that was sent to me by email and snail mail had one thing in common: they were all memoir-style stories about the writer and their own adventures. I never thought that was a bad thing because so many of the stories were extraordinarily exciting; some so much so that I thought they could have been fiction.
Then I received an email from Grant Lingel who had something different for me, something that I had secretly been waiting for all the years I have been working in the travel world: a novel about travel. Of course he hadn't discovered a new genre but even if you Google the words travel novel a list of books will appear that are narrative non-fiction, following the author along on their adventures.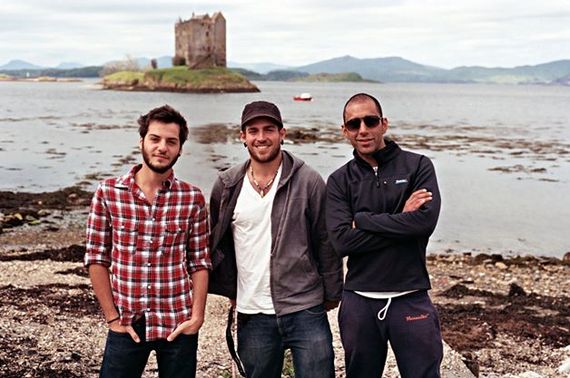 Before I tell you about this novel let me quickly tell you about Grant. I met Grant through email back in 2009 when he was doing exactly what I said before, promoting a book about his travels in Mexico and Guatemala. It was a memoir-style story that I thoroughly enjoyed and I kept in touch with Grant throughout the following year while he lived and traveled in Africa while I developed The Hostel Life. When he returned from his trip he joined The Hostel Life team and was a crucial factor in bringing the show to the next level, traveling with the crew through Western Europe and the Middle East filming episodes and helping significantly with the promotional efforts.
Grant moved to Brazil in 2011 and we have kept in touch here and there, though I haven't seen him since our trip to Scotland to film an episode of The Hostel Life back in June of 2011. Recently I received an email from him letting me know that he wrote his second book and I was excited for him, just as anyone is when a friend accomplishes something of such a great feat. Then I continued reading his email and saw that his second book was a travel-themed novel, about a talented young artist who had more bullies than friends that decided to forego college to see the world. Now I was intrigued, and went online to purchase the book.
It usually takes me a while to read books, because I get easily distracted with everything else on my plate. I devoured this book however in just a few day! I was enthralled by the story and connected with the main character, Flower. Following this young artists trials and tribulations sent me on a rollercoaster of emotions, because I could see a lot of myself in him. I speak with countless people who are terrified or apprehensive about stepping outside of their comfort zone and taking a chance for something greater. I could see all of those people - and myself not too long ago -in Flower.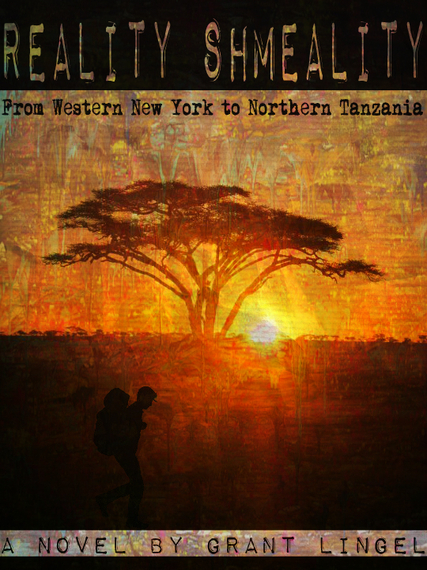 When I reached out to Grant to tell him that I had finished the book he didn't believe me. He knew it took me forever to read his first book and I am sure he figured out on his own that I skipped around his first book like a stone on a pond, unable to connect with the story the way I did with Reality Shmeality.
I know everyone has their own writing and reading style. Everyone has their own taste. I recommend reading Reality Shmeality not because I am friends with the author, but because he did something I had been waiting to see for a long time from my colleagues in the travel world. He took the road that we all love to travel and painted it with not only his own brushes, but paints that he mixed with eyes closed; creating a loveable and inspiring protagonist whose honesty and integrity could easily inspire the most reluctant person to step outside of their comfort zone and into the big beautiful world.