Continuing in last year's tradition, here are seven amazing young entrepreneurs who are following their dreams in the fields of fashion, media and entertainment, personal and professional development, philanthropy, and fitness. I hope their stories prove as inspiring to you as they are to me!
1. Ari Goldberg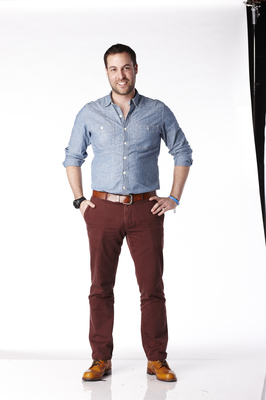 Ari Goldberg (31) is the founder and CEO of StyleCaster, a new media platform designed to empower style enthusiasts and the brands that want to reach them. In addition to offering top-notch content and social connectivity among its seven million plus regular visitors, StyleCaster has a cool new makeover tool that allows women to try on makeup virtually. "We're the Conde Nast of the 21st century," Ari said.
What I find most interesting about Ari's story is that he started StyleCaster in 2008 with his brother, David. "Dave and I agree that family businesses are a terrible idea," Ari laughed. "But you need to be able to look across the table during a business meeting and trust your partners completely, and want the best for them. There's no one I trust more or want to succeed more than David."
Ari loves what he does and doesn't understand people who don't. "How can you spend 80 percent of your days doing something you dislike?" He is passionate about brand building and working with amazing people.
I asked what advice Ari has for aspiring entrepreneurs. He quoted StyleCaster's lead investor, Dan Gilbert: "Trust your gut." Then he added, "Success is 90 percent guts. You have to be willing to go the extra mile, approach people you're intimidated by, and take risks."
Photo credit: Sandbox Studios
2. Jenny Blake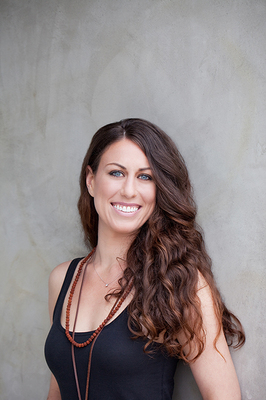 Jenny Blake's (29) writing career started early -- when she was eight years old, to be precise. At 11, she began publishing a monthly family newspaper. She continued her pursuit of journalism in college, writing for the UCLA newspaper.
At 20, Jenny helped found a company. Not long after that, she took a job with Google. This gave Jenny expertise in the early career issues that many of her friends were struggling to tackle. She decided to start a blog called Life After College, to share resources and offer advice. That blog became a bestselling book in 2011, later featured in 1700 Target stores, launching Jenny on her current path as an author and speaker who helps people "move beyond burnout to thrive at the intersection of mind, body and business."
"I made a conscious choice to get off my own treadmill of expectations and preconceived notions of success," Jenny said. "As terrified as I was by the prospect of failure, I knew it was time to build a business that fit my life, not the other way around. I've never felt happier or healthier. Every day is a training ground in uncertainty, creativity, and resilience, but I love the challenge. As I now advise others, don't wait until you feel 100 percent ready to take a chance on yourself -- that day may never come. Instead, build, and your courage will follow."
Photo credit: Mark Hanauer
3. Gabe Luna-Ostaseski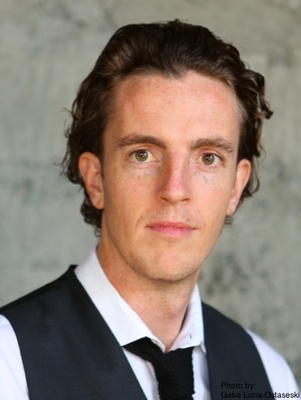 "Life should be epic." That's the mantra of serial entrepreneur, investor, and start-up advisor Gabe Luna-Ostaseski (31), who launches his blog, Lessons from a Hustler, this month. He'll be sharing what he's learned over the past seven years from bootstrapping several businesses and helping many others.
"I scaled a two-person start-up to a $25 million company without any outside investment," Gabe said. "I think there's a misconception among entrepreneurs that you always have to seek funding or venture capital. You don't."
Born on a sheep ranch in Northern California, Gabe grew up partly on a hippie commune and partly in a Zen hospice. He says his unusual childhood taught him to be comfortable in different scenarios and to connect with all kinds of people. "I'm a chameleon," he laughed.
Entrepreneurship seems to have come naturally to Gabe. He started a house painting business while still an undergrad, and ended up earning $50K that first summer. He is infectiously passionate about his work. "I love coming up with an idea and doing it right away, unimpeded by bureaucracy. I enjoy building things, creating. Starting a company is like making a piece of art."
Photo credit: Gabe Luna-Ostaseski
4. Carrie Rezabek Dorr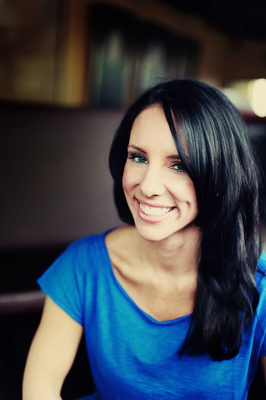 Carrie Rezebak Dorr (38) is the founder and CCO of Pure Barre, an exercise routine that combines her lifelong passions of dance, Pilates, and group fitness. With over 150 studios across the country, Pure Barre targets the areas women struggle with the most: hips, abs, seat, and back of the arms.
Although she began dancing at a very young age, Carrie didn't pursue her passion professionally for some time. After college, she went to law school, then spent several years working at a law firm to pay off her loans. "None of that made me happy," Carrie explained.
So in 2001, she opened her first Pure Barre studio. "It was a tiny space in the basement of a building with no sign and a shoestring budget. I had no idea what I was doing," Carrie laughed. But the fitness routine Carrie taught worked. And within three months, every class was sold out, solely due to word of mouth. Carrie eventually turned Pure Barre into a franchise in 2009.
"I live my life by no one else's standards or rules," Carrie said. "I do what I love, and try to be fair in my business."
Photo credit: Cybelle Codish
5. Lee Brenner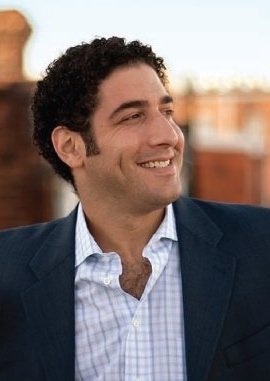 "Our generation is part of a different mindset. We take a hybrid approach of working hard to make money, while giving back," said Lee Brenner (36), co-founder of HyperVocal.
After earning his Masters in International Affairs in Hong Kong, Chicago native Lee began working at CNN. "They threw me into the deep end. I learned to maneuver very quickly." In 2007, he was offered a job as director of politics and news for MySpace -- the preeminent social network at the time.
Working at MySpace gave Lee the idea for HyperVocal. "I saw that legacy media companies (including the online players) never did anything to authentically appeal to our generation, while constantly chasing us. News for 'young people' was sectioned off to be just about sports, celebrities, the 'Best Cat Videos,' or a silver-haired reporter sending out Tweets. We wanted to change that."
Lee partnered with another journalist, Slade Sohmer, and they were off to the races. Lee said, "We take the Daily Show mentality of calling out everyone's ridiculousness, while providing authentic perspective on current events and the most vital and viral content. And, we have a coveted audience." They also have a daily SiriusXM program, a concert event series focused on supporting other startups, and a proprietary social game/debate platform. And to give back, they've partnered with Pencils of Promise to help build schools around the world.
Photo credit: Lee Brenner
6. Kathryn Minshew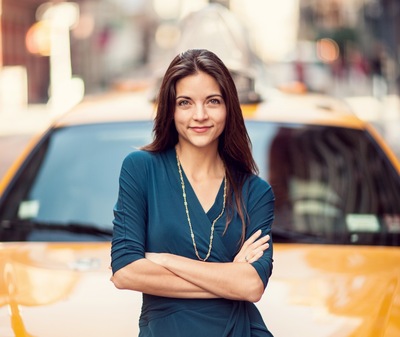 Kathryn Minshew (27) was inspired to found The Muse while working as a consultant at McKinsey & Co. "As a 20-something, I was incredibly frustrated with the job search process, and I realized that the media wasn't representing what I and other young professional women were thinking about," she explained. "What's my career path? Is it fulfilling? How do I succeed and get promoted?"
After McKinsey and a stint in Rwanda with the Clinton Health Access Initiative, Kathryn and a few friends started PYP Media to help young women in the professional world. A year later, after what she calls "a lesson in all the ways start-ups can go wrong," she left PYP to found the Daily Muse. In the past year, the company has honed its focus to job seeking and rebranded as The Muse.
Today, The Muse helps over three million jobseekers make better professional decisions. Users can discover new career paths, find great companies via photo and video hiring profiles, and get personalized job recommendations.
"Life is messy," Kathryn offered as advice to those seeking career fulfillment. "Even when you're following your calling, that doesn't mean every day will be great. It's so freeing to understand that."

Photo credit: Joseph Lin
7. Toby Daniels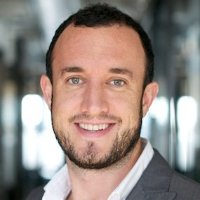 A lifelong entrepreneur, Toby Daniels (36) started his first "business," a gardening enterprise employing neighborhood kids, at age 11. He started other businesses in college while also working a full-time job in marketing. At age 23, he took over a small design firm, building it into a medium-sized interactive agency.
Toby's current venture, Crowdcentric, which he co-founded in 2010, helps people and organizations collaborate at scale. "Our mission is to design a future where openness, ubiquitous connectivity, and collaboration leads to a more prosperous and sustainable world," he said. In 2010, in conjunction with social engineering firm Mutopo and Starbucks, Toby and his team launched the BetaCup Challenge with a goal of finding ways to eliminate the waste of paper cups from drinking coffee on the go.
In addition, Toby founded and runs Social Media Week, a world-wide event and news and publishing platform which shares the most meaningful ideas with regard to the social web's impact on society, culture, and business. To-date, it takes place in 24+ cities around the world, attracts more than 65,000 physical attendees, and more than one million online and through social and mobile.
"I don't think I'm simply compelled to help other people, so much as I am compelled to help them harness the power of collaboration to help themselves," Toby said. "Connective technologies are a force for good and driver for change."
Photo credit: Zach Smith
Many thanks to the Summit Series for providing me with an introduction to most of these six, as well as hundreds of other movers and shakers who are also grounded, generous, and warm-hearted people.