The impressive performance of UK's women in the London Olympics has coined an inspiring meme: "Strong is the new skinny."
In the last six weeks, I have lost several pounds, an inch of fat off my belly, and two inches off my hips. I've also gained serious muscle tone in my arms, shoulders, quads, and abs (hello, six-pack!). I did this not with any magical powder, juice fast, Hollywood fad, or crazy supplements, surgeries or ointments, but rather through good old-fashioned exercise and a few minor modifications to my diet recommended to me by a professional fitness coach.
The best part? I've been genuinely inspired and happy the entire time.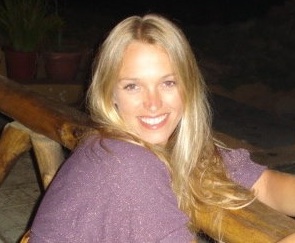 When I arrived in Santa Teresa, Costa Rica in late June to surf, do yoga, and write a novel with my husband Kiran, I discovered that my good friend here, Gem Yates, had just completed two International Sports Science Association certifications: fitness nutrition and certified fitness trainer. She is also an International Surfing Association (ISA) certified surf coach, an international beach lifeguard, a Balanced Body Pilates instructor, and a former professional chef.
Admittedly, I was in pretty decent shape when I started Gem's fitness program. But I wanted to push myself to the next level. Who better to help me than Gem?
Gem's plan makes intuitive sense. It has been easy to stick to it. I never feel like I'm depriving myself. I've worked out harder than I have in years, and that feels great. Most of all, I love Gem's positive, can-do approach.
Read on to discover Gem's tips for getting strong and healthy. She works with clients around the world by Skype, so feel free to drop her a line if you're interested!
Photos by and of Gem Yates.
PHOTO GALLERY
10 Steps To Getting Fit
For more by MeiMei Fox, click here.
For more on personal health, click here.
For more on weight loss, click here.