Hurricane Sandy.
Many of us already have filed the disaster away in our dim, damp memory banks. Even for those of us who were caught in the storm, stranded for days without power and cell phone service, the event is securely locked in the past.
But not so for those living in the Rockaways, NY and other parts of the Eastern seaboard, where Sandy's devastating impact is still being felt more than two weeks later. Many -- especially the elderly and the poor -- continue to go without power or running water. Thousands of homes, stores, and restaurants have been destroyed.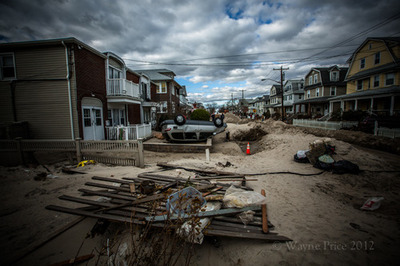 Yet amidst the devastation, angels walk. Here are just three whom I know personally, out of numerous individuals and organizations who heard the cry for help and came flying. I'm so impressed with what these everyday heroes have accomplished and how they serve as inspiration for us all.
1) Alison Thompson and the Third Wave Volunteers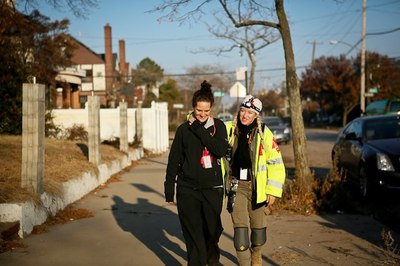 Whenever she hears about a global crisis, Alison Thompson doesn't sit glued to the TV watching the footage. She doesn't just text money to the Red Cross, either. She leaps into action.
Alison -- whom I met while editing her inspirational true life story about volunteering around the world, "The Third Wave"-- has a ton of experience. When terrorists attacked the World Trade Center on September 11, after the tsunami hit Southeast Asia in 2004, and in Haiti after the massive earthquake of 2010, Alison arrived within hours or days to establish long-term relief camps and rebuild.
So when Hurricane Sandy wrought a path of destruction across the East Coast on Oct. 29, Alison got involved. Based in Miami and Haiti (where she runs the nonprofit We Advance), Alison flew to New York, her home for over a decade, a week after the storm. She and a dozen friends arrived with water bottles, charging stations, food, blankets, medications, boots, work gloves, and--most importantly, from Alison's perspective -- smiles and hugs to give away to the people of Rockaway.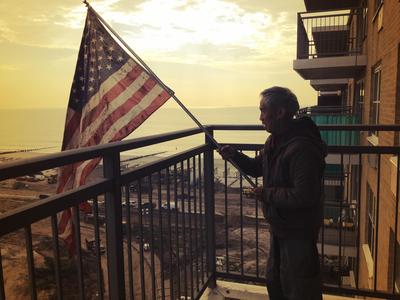 On Nov. 9, Alison Thompson wrote: "We served over 4,000 tired, freezing local distressed people today... From a kind lady with six kids with no heat, food, water, power, or anywhere to go who doesn't want to take too much aid in case others need it... To a sick lady with diabetes and heart problems who cries in desperation telling me about her daily struggle of climbing 16 floors to find water and food in a freezing apartment."
Alison has rallied hundreds of contacts through Facebook and Twitter to join her in volunteering. They are headquartered at St Francis de Sales Catholic Church, 219 Beach 129th in Rockaway--and they're looking for more help. Feel free to join them by just showing up, or first add yourself to the Third Wave Volunteers Facebook Group. They'll be hosting a fundraiser in NYC on Monday, Nov. 19 from 6-9pm at the Foley Gallery, 97 Allen Street.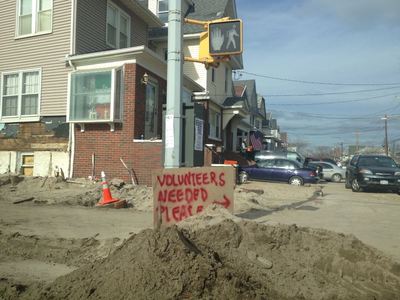 "Dante would sing it as the gates of hell, but I am witness to a rise in humanity racing together against chilled time to help recover the American dream," Alison posted to Facebook on Tuesday. "I've felt the joy in 5-year-old kids sorting food cans with an urgent pace and watched an 8-year-old boy reading handmade cards of love to comfort the hurricane victims (learning compassion the hard way from the recent death of his 12-year-old brother from brain cancer). Today Muslims prayed on their mats inside a Catholic church.
"Volunteers heard the call in the thousands and reached outside of themselves to form a new army of citizen soldiers--and EVERYONE is invited to join in. It's easy to be in the wrong place at the wrong time, but it's leadership to be in the right place at the wrong time."
Photos courtesy of Alison Thompson
2) Wayne Price and 666 Burger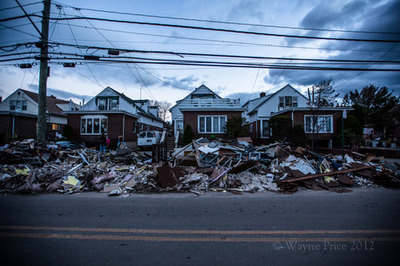 When my friend filmmaker Wayne Price sent me his blog post about his personal Hurricane Sandy relief efforts, I was blown away. On November 3, moved to take action even though things in Manhattan were "pretty much back to normal," Wayne emailed his buddy Franz Aliquo, who owns the foodtruck 666 Burger. Franz already had been thinking about taking his truck out to Rockaway. He and Wayne secured sponsorship from Warby Parker eyewear, and off they went.
From 12:30pm until 8:30pm, they served hot food to the Rockaway refugees. A crew of eight volunteers helped to spread the word throughout the area around B119th and Newport.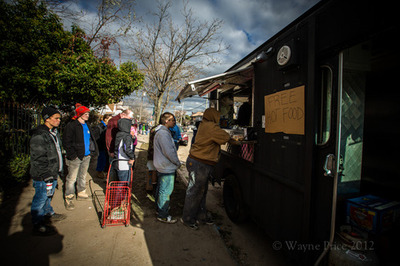 On his blog, Wayne wrote: "At some point around dusk, as the sunlight was going down and the light from our truck became brighter, I realized that what we were providing was more than a hot meal. We had lights, music, coffee, a power strip for people to charge phones... and so we became the community center. People covered in dust, shivering, exhausted... were smiling. Some were actually dancing. One girl was crying, but because she was so moved by what we were doing. It's like people had a moment to unwind and forget about the lives they were busy moving out onto the curb.
"We closed up only when there was no longer anybody waiting for food for 20 minutes. It was simply too dark outside, and walking the streets was not fun. But as we pulled away, people were asking us if we were coming back. It was more of a plea than a question. One man I talked to named Kevin told me that its great to get all this food and help now, but that power may not come back for a month or longer. So we're going to try to rally a few other food trucks to do weekly trips to as many areas that we can cover.
"Riding back to Brooklyn in the back of Frank's pickup, freezing, I started to feel sad for all these good people I met who were going to sleep in the dark, dirty and cold. There's so many of them, and while I realize that we only gave them a small respite, it was easy to do and we could easily do it again. And again."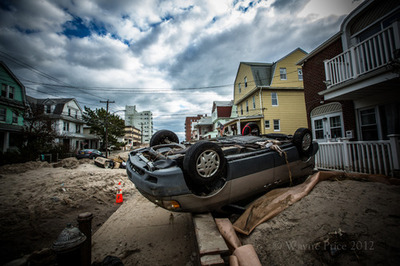 Everyone can be a hero. You don't have to have years of prior experience or a medical degree. You just have to show up.
Photos courtesy of Wayne Price
3) Team Rubicon and US Vets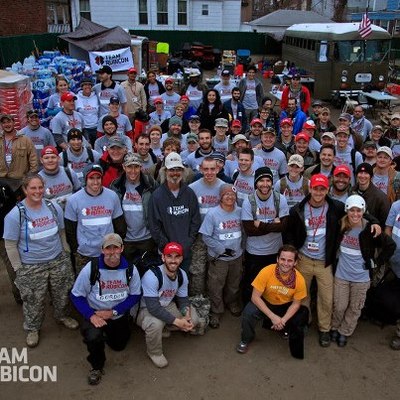 Team Rubicon, an international disaster relief veteran services organization, is one of my favorite non-profits. Jake Wood and William McNulty, two honorably discharged Marines, founded it after self-deploying to Haiti. They realized that vets have both superior training and real-world experience with crisis management, leadership, and problem solving--skills that prove extremely valuable in disaster zones. What a perfect way to heal the world and give veterans an opportunity to continue to serve and make their lives meaningful.
When Hurricane Sandy hit the east coast, Team Rubicon was there to help with "Operation: Greased Lightning." They have since deployed more than 7,000 volunteers to help clean houses, remove trees, repair roofs, and manage debris. The "angels," as one Rockaway homeowner described the members of Team Rubicon, have quickly earned the respect of all those they have helped, as well as FEMA, who posted a blog about them, and the NBC Nightly News, which featured them on the "Making a Difference" segment.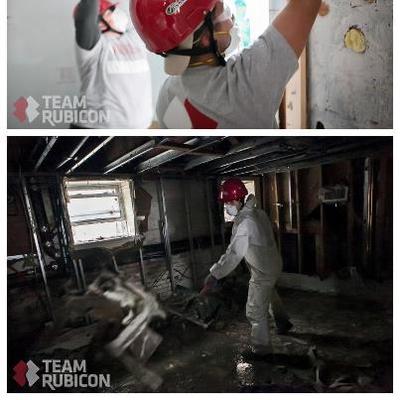 Team Rubicon posted to their Facebook Page wall on Tuesday: "This brings things full circle. Here, we repurpose hands that were trained for war to deliver aid to those in need, both at home and abroad."
You can support Team Rubicon's efforts by donating here.
Photo credit: Kirk Jackson, Team Rubicon