An abundance of research has emerged in the past few years about the health benefits of friendships. We now know that having a close-knit community helps us fight depression and illness, slows aging, promotes mental health and even leads to a longer life.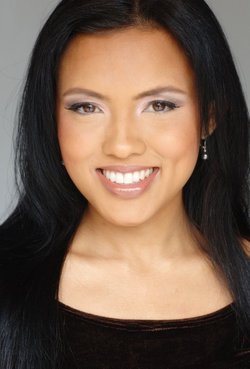 So when I asked Maya to shoot a video about a topic dear to heart, I wasn't surprised when she chose community as her theme. I met Maya only once in the 3D world, at a dinner party hosted by our mutual friends Marilyn and Jaimal, but that sole (or should I say "soul") encounter touched my heart. Our friendship has grown over the past year thanks to our strong virtual connection. Maya's regular outpourings of love and gratitude inspire me.
The evening we met, Maya shared the story of choosing to meet her biological mother just a few months earlier. (You can read a full transcript on LoveSpring.org.) Maya was born in a rural tribal village in Bangladesh and adopted a year later by an American family. They lived in her native country until she was 15, at which time Maya came to the U.S. "I had a great life," she said.
Shortly before her 30th birthday, Maya had a dream calling her to meet her birth mother for the first time. It took her three years to overcome her fears, but eventually Maya made it to her mother's village.
Her mother, Maya learned, had suffered a great deal in her life. At age 14, she had been married to a much older man to pay off a family debt. Her husband had beaten and tortured her. He had forced her to give away her first-born, Maya, because she was a girl. For the next 30 years, Maya's mother had been given little freedom and few opportunities.
Yet, Maya discovered, her mother didn't bear any grudges.
My mother said, 'The past is over.' And she just shrugged. That was it. She didn't say anything more. I didn't know whether to believe her until the next few days when I saw her interacting with her family. She was so loving, so kind and so caring with the children and women. Then I knew that forgiveness for her was a way of survival and a way of life. And that lesson, for me, was more valuable than anything I could have gotten from the entire trip. If my mother could forgive these people, then I could forgive anything.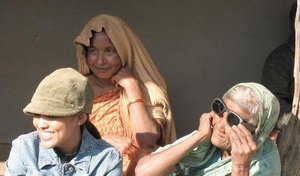 Maya felt extremely grateful for her time with her mother and the other women of the village, and has remained in contact. But two months later, the emotional impact of the trip hit her hard. She began to suffer from nightmares and body pain. She found herself crying all the time. "I felt like I was swimming at the bottom of the ocean and seeing all these beautiful treasures, but also feeling like I had to swim up towards the light a take a breath."
As she struggled to address questions of identity -- who she was and what her place was in the world -- Maya turned to yoga, art and music, and also sought out the help of therapists, shamans and energy workers. But in the end, her friends brought her the most profound healing. "It was with a lot of love from the people around me that I was able to get my ground again," Maya said.
Watch this video to hear more from Maya about the power of community, in her own words:
"You must bring love to your story, and humility as well," Maya advises. "Each one of us has a story within us. And each one of us has a piece that needs love, that needs to be healed."
Photo credit: Yuval, Marilyn, & Merrick.
For more by MeiMei Fox, click here.
For more on spirit, click here.
For more on forgiveness, click here.