When you meet the petite yet powerful Lindsay Siegel, and take in her midnight black hair, turquoise eyes lined with kohl, arms scattered with tattoos, and raspy voice reminiscent of Demi Moore's, you think she's a rock star who has gone through rehab and come out the other side. Only, uber-cool and sharp-witted, she is not the least bit frayed around the edges.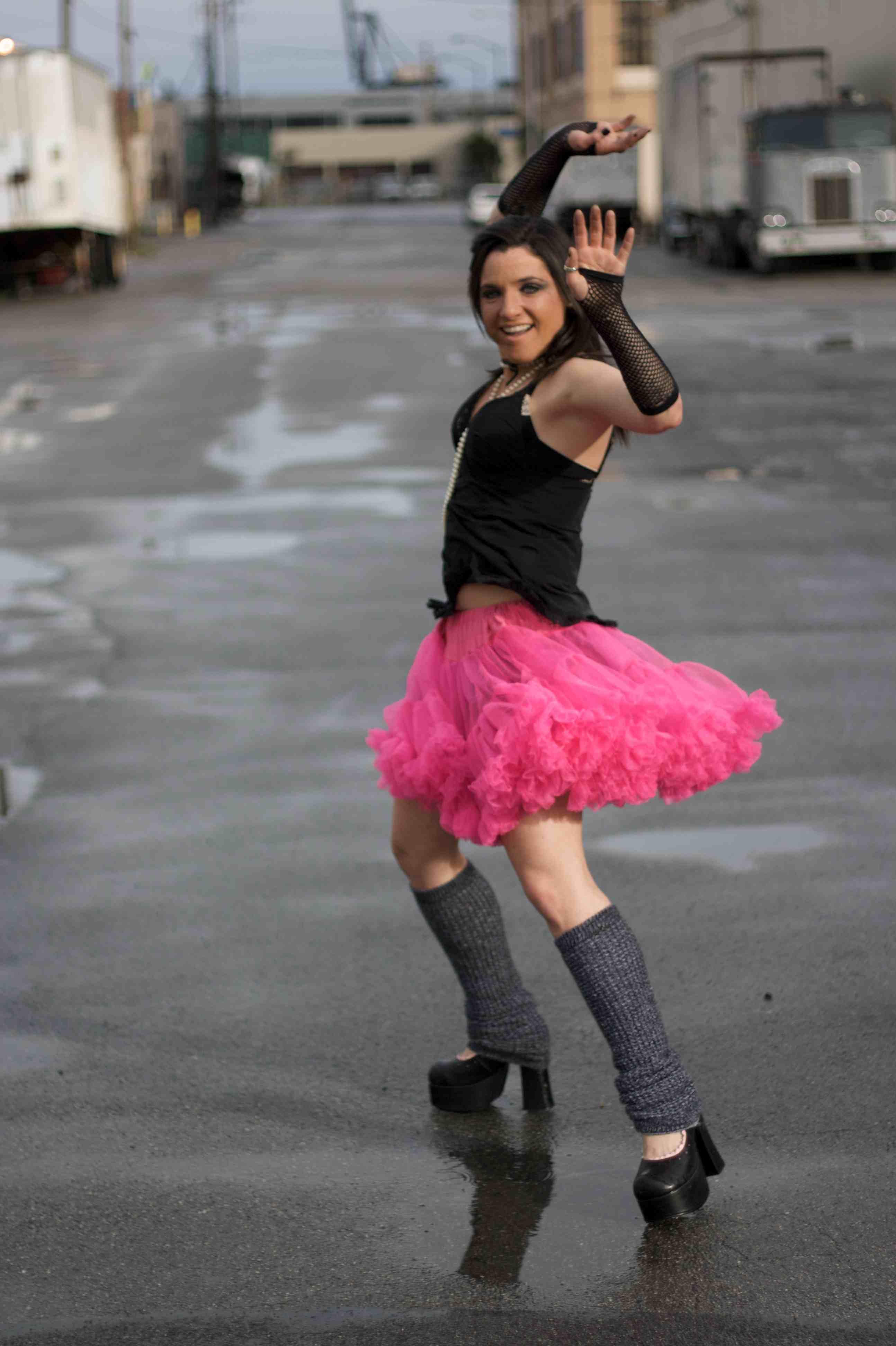 Then you find out that she actually is a rock star of sorts: Lindsay Siegel is one of the few female web designer and programmers in the Bay Area, works a full-time job at top ad agency Goodby Silverstein, and runs her own freelance design company. Oh, and in her spare time, she helps lead a non-profit called Nut-rients, which ships fortified peanut butter to malnourished children. Not only that, but at 29, she has overcome more personal struggles, gained a more grounded sense of self, and lived more of a Life Out Loud than most 69 year olds I know.
Lindsay was born and raised in Detroit. Her oldest brother, Matt, has Asperger's, a high functioning form of Autism. As a result, even though the rest of Lindsay's family was quite "normal," she learned at a young age that life isn't perfect. "No matter how hard you try, life will throw things at you," she explained. "This is the basis of my strength."
From an early age, Lindsay suffered from depression, which she sought to fix with an eating disorder and cutting, and later, drugs. "I was always looking for something to fill the hole inside me," she said. Along the way, she tried heroin, which she found instantly addictive.
In spite of her drug habit, Lindsay managed to make it through a few years of college. Then one day eight years ago, she looked in the mirror and didn't like what she saw. She spoke quietly as she recalled, "I couldn't see my sparkle anymore. I felt my whole personality had changed. I'd lost my focus and direction. That's when I decided to pack my bags, move to San Francisco, and live out my childhood dream: to study at Academy of Art College, make posters for Bill Graham Presents, and work at Goodby Silverstein." She quit heroin cold turkey, and within a month was living in a sublet in the unwashed, downtrodden Tenderloin district.
Lindsay started classes right away at Academy of Art College and, thanks to her dedication and passion, did well. In no time, she'd earned praise from professors, a prize in an art show, and an internship at Live Nation, which is a division of Bill Graham Presents -- just as she'd said she would.
However, there were still more hurdles for Lindsay to overcome. In 2005, after she'd already had two healthy, clean years living in San Francisco, she woke up one day to find that she couldn't move. She was more or less paralyzed, feverish, and had terrible pain in her knee and elbow joints. She thought maybe she had the flu, but it didn't let up. The doctors told her, "We don't know what's wrong with you."
A few months later, Lindsay's parents took her to Stanford hospital to see the rheumatology specialists. The doctors put her on a cocktail of meds adding up to 30 pills a day. Nevertheless, her fingers became covered in black, open sores due to her poor circulation. Her biggest fear as an artist was losing them. One day, the doctors told her that she was a week away from having to have her fingers amputated.


"I was really frustrated because the doctors had no answers," Lindsay said. "Every week a new symptom would arise, and they'd put me on another drug. It was like OMG, how long will this go on?" Once, she had such a violent reaction to a procedure that she wound up in a coma and on a ventilator.
Throughout her two-year illness, Lindsay remained in school and continued to live on her own. She stated emphatically, "I did not want to give up. I wanted to finish school because that was my last hope. Even when I was super sick, I wouldn't cut myself any slack."
I asked her how she had made it through. Lindsay answered, "I never lost my focus on others. Whenever something bad like Hurricane Katrina would happen, I would say to myself, 'How can I feel sorry for myself? My family loves me; I have great friends; I have a roof over my head in the best city in the world and food in my cupboards.' And so I kept pushing, even if I knew it was 'fake it 'til you make it.'"
Eventually, Lindsay's doctors asked her if she'd like to try an experimental medication that had not yet been FDA-approved. She said, "Hell yes!" They started seeing improvements after just one week. Nine months later, the doctors took her off meds completely, and she has been in remission ever since.
Not long after that, Lindsay finished school and started working at Goodby. In 2009, she combined her talent for graphic design with her passion for helping others, and joined Nut-rients. The company sells peanut butter in the US, then donates a significant portion of profits to provide therapeutic peanut butter to malnourished children in developing regions.
I asked Lindsay, "What does it mean to you to live the Life Out Loud?"
She replied, "I've worked hard and been through so much to get where I am today, that now I'm so proud of who I am. If you'd asked me before I was 25 - well, I didn't think I'd make it past 25; so I would've laughed in your face. But I made it. So now, I'm no bullshit.
"Life is like a Choose Your Own Adventure book," she continued. "It's up to you to figure out what's wrong and make it right. It's hard. You have to talk to people with total honesty."
"What advice do you have to offer others on their journey to living the Life Out Loud?" I wondered.
Lindsay was emphatic: "Enjoy life - it's so short. When you've had doctors telling you, 'You might die next week,' it makes you say to yourself, 'If there's something you want to do, then do it.' It might not be possible to achieve your dreams, but the adventure that goes along with trying is so amazing that it'll be worthwhile for that reason alone."
Photo: crbeckman.com
For the full version of this interview, which is filled with many more fascinating details of Lindsay's life journey, email: TheLifeOutLoud@gmail.com