We've all heard of the placebo effect. In clinical trials, people who are given sugar pills to treat their illnesses and afflictions demonstrate a 10 to 90 percent improvement in their condition.
Amazing, right? So why do we tend to dismiss the placebo effect? Isn't it, in fact, evidence of the power of the mind-body connection?
These were questions Daniel Jacobs began asking himself at the tail end of a long volunteer trek across South America. He had sunk into a demoralized place after his philanthropy startup did not attain its third round of financing. Yet a year of travel, meditation, and volunteering at an orphanage restored him to his former health and can-do attitude. He found himself wanting to help other people achieve similar self-healing, without necessarily having to go on around-the-world adventures.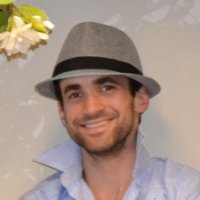 Daniel's research into the placebo effect revealed all sorts of stunning facts. For one, placebos can prove 90 percent as effective as medications for treating mental health issues such as depression and anxiety. In addition, Daniel discovered evidence that our preconception that in order for the placebo effect to work, we must be deceived -- we must believe that we are taking actual medication rather than a sugar pill -- is false. In one clinical trial of irritable bowel syndrome (IBS), for example, people who were told they were taking a placebo showed just as dramatic an improvement in their condition as people who were told they were taking the best medication available.
As he dug further into the scientific research, Daniel noticed time and again that doctors would paint the placebo effect in a negative light. They'd be inclined to abandon treatments when placebos generated just as positive a response as medications. But why were they doing this? Why this disregard for the power we have as human beings to heal ourselves?
Daniel decided to do something about it. In collaboration with researchers and physicians from several major institutes and universities, he is developing an app called The Placebo Effect, which is designed to help people harness the power of placebos in their own lives. He is seeking funding on an Indiegogo campaign that already has raised $20,000 toward its $50,000 goal. It ends on June 23, 2013.
The Placebo Effect is a simple tool that allows users to "choose their own adventure" when it comes to healing physical or mental health issues that have been bothering them. For example, you can choose to feel more joy or less pain in your life. Through the app, you then select someone you trust -- whether that be a doctor, a brother, a pet, or an imaginary character such as Gandalf from Lord of the Rings -- to guide you through your journey. Next, you select a place where you would like to receive the placebo, such as the forest or the beach. Finally, you choose the form of the placebo you'd like to take: a pill, herbs, or even a magic wand. The app then delivers you a virtual placebo.
When Daniel took me through a trial of the app, I instantly felt calmer and more centered, even though we were sitting in a busy café. It gave me hope. I suggested that as users take their virtual placebo, they might also take an actual placebo, such as a Tic-Tac or bite of chocolate, to reinforce the ritual. Daniel agreed that this would be a terrific idea. In fact, he said they'd already created organic, fair-trade placebo chocolate bars that will soon be available on the Placebo Effect website.
With an alarm-like reminder to take your placebo each day, you can be sure to stay in touch with your goals for better health and a happier life. Ultimately, data gathered ought to help researchers and doctors harness the placebo effect with their patients, meaning that by using the app, you could contribute to the evolution of mind-body self-healing "medicine" for all.
Photo credit: Daniel Jacobs