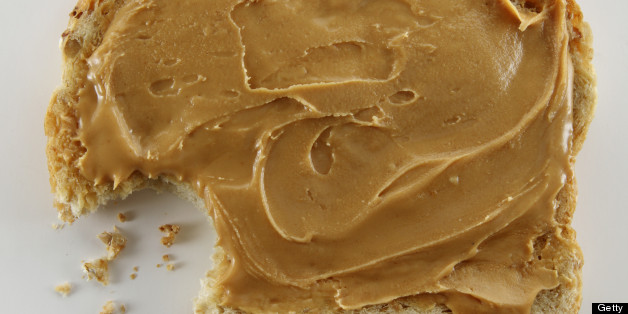 Moyo is Swahili for "heart and soul." That makes it a terrific name for a brand of nutritionally enhanced peanut butters that are healthy (and delicious) for you and me, while also helping to save the lives of severely malnourished children across the globe.
MOYO makes all-natural peanut butter enhanced with ingredients like chia seeds and coconut oil, formulated by a team of elite athletes, sports physicians, and nutritionists as a perfect, portable, all-in-one nutritional food. It is then crafted into several different tasty flavors, including plain, ginger, cinnamon, and chocolate. Best of all, for every ounce of MOYO sold, the organization will donate an ounce of therapeutic peanut butter through their non-profit philanthropy partner, Mana Nutrition.
Research shows that therapeutic peanut butter is one of the most effective treatments for severe malnutrition, which is vital for disadvantaged kids around the world. Children who are fed nutritional PB see marked improvements in health in just four to six weeks. The really cool part is that this very same stuff is also great for kids (and us PB&J loving grown-ups!) in wealthier parts of the world, who tend to suffer from obesity due to poor nutrition. In other words, scientists believe that the all-natural, wholesome, nutrient-rich ingredients contained in MOYO can both fight malnutrition and help regulate body weight. Amazing!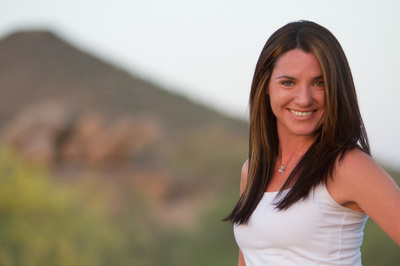 I'm a huge fan of Lindsay Siegel Beckman, who serves as MOYO's Director of Marketing. You can read about her kick-ass, unexpected life journey in a blog I wrote two years ago, after meeting Lindsay at Summit at Sea. At the time, MOYO was called Nut-rients. The company has just undergone a major re-branding campaign, and is launching this month as MOYO with a new Indiegogo campaign, website, social media, and fun athletic challenge.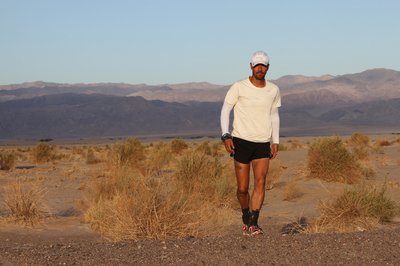 Starting July 9, MOYO's founder, Will Laughlin, will attempt to run 300 miles across the Mojave Desert. Crazy? Yes. Granted, Will is an elite ultra-marathoner who specializes in wilderness runs, like crossing Cost Rica (10 marathons of distance + 3 Mount Everest ascents/descents worth of altitude change) in 3.5 days. But still. Temperatures in the Mojave Desert can reach 120 degrees during the day at this time of year. The entire run will take place in remote territory, accessible only by emergency 4 wheel-drive vehicles and helicopters. Not only does Will risk suffering from heat stroke, but he also has to watch out for rattlesnakes (he has stepped on more than 15, but never been bitten) and scorpions (he's been stung before and survived).
Will chose the route in honor of the nutritional and running traditions of many Native American tribes, which contrast with the typical modern American "zero exercise/ mostly processed foods" fitness and diet routine. He is using the run as a fundraising tactic for the peanut butter brand, as well as to field test MOYO's nutritional value (he'll eat a lot of the stuff while running). His goal is to save the lives of 2,000 kids in collaboration with MOYO's NGO partner Mana Nutrition, which distributes the nutritionally enhanced peanut butter to malnourished children in Nepal, Africa, and elsewhere.
Donors to the MOYO Indiegogo campaign will help feed severely malnourished children, be invited to join MOYO's official product testing team (free peanut butter!), and be eligible for some great gifts. Just $25 is enough to save a child's life.
"Peanut butter, at its core, is a miracle food," Lindsay said when we spoke about MOYO. "It has a lot of bad misconceptions. It's actually not fattening and instead really healthy, if you choose one with the correct ingredients. MOYO tastes way better than those over processed, sugar and hydrogenated oil-filled PBs they sell in most U.S. supermarkets. Not only is it delicious, but it's great knowing that you're helping kids all over the world to fight starvation."
Photo credit: Craig Beckman, Stoke Interactive (who will be covering Will's run sponsored by BorrowLenses.com)